Obama Administration Unveils New Methane Regulations
Jan. 14, 2015 11:30AM EST
Climate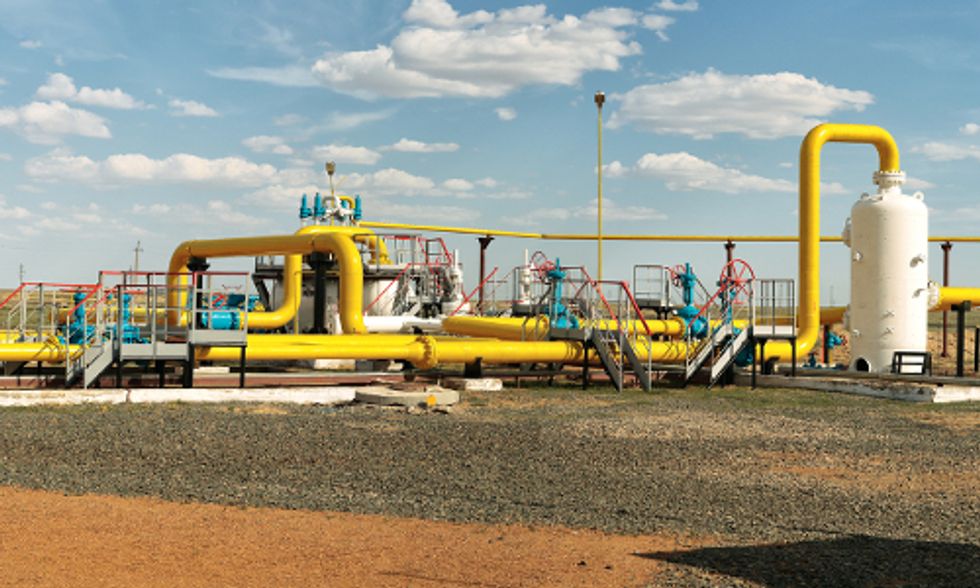 Carbon emissions and their role in driving climate change have been in the headlines for years. But recently another greenhouse gas has made headlines: methane. As research has shown, when it comes to fueling climate change, methane is up to 20 times more potent than carbon dioxide.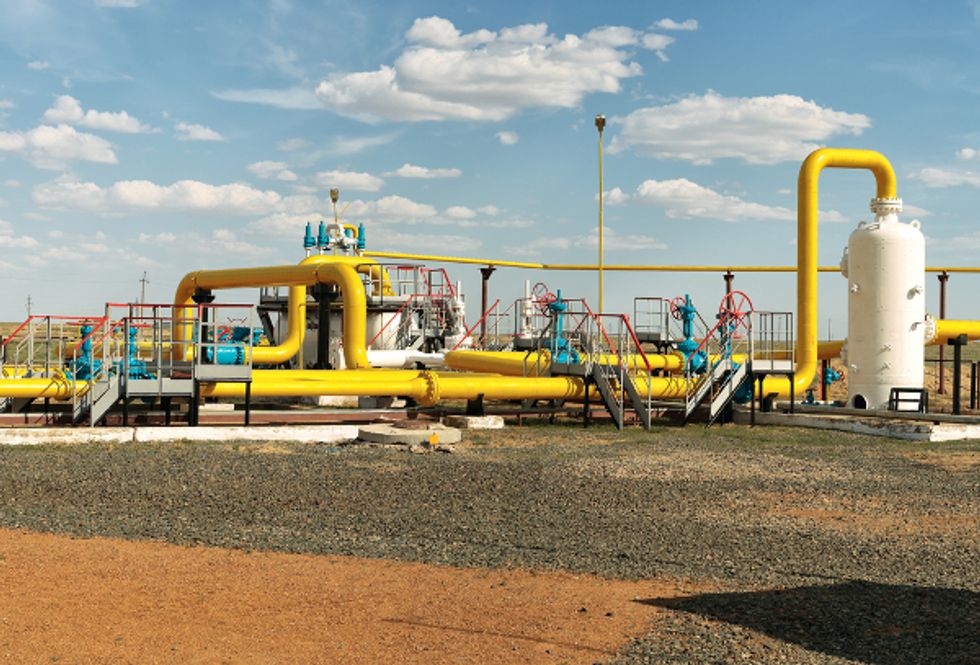 Photo credit: Shutterstock
Today, the Obama Administration announced new regulations to curb methane emissions, a byproduct of oil and gas extraction operations. This follows up on the president's announcement last June of a plan to cut carbon emissions from coal-fired power plants. It launches the rule-making process, which is expected to result in new regulations in place by late next year.
Concerns about methane have grown as oil and gas exploration and extraction have boomed in the U.S., with oil production at its highest level in 30 years and the U.S. the largest producer of natural gas in the world. Many, including President Obama, have touted natural gas as a "transition fuel" from carbon-heavy coal to renewable energy, because natural gas doesn't emit carbon when burned. But leaks from fracking operations emit a considerable amount of methane, which made up 10 percent of the U.S. greenhouse gas emissions in 2012.
The new regulations would call for a goal of reducing methane emissions by 40 to 45 percent over 2012 levels by 2025. The plan includes stronger emissions standards for new equipment, but not on equipment currently in use. It also calls for voluntary reporting and oversight by the fossil fuel industry.
"Implementing the proposed methane reductions could not possibly hold off the growing climate crisis," said Food & Water Watch executive director Wenonah Hauter. "Leak reductions from the regulations will be undermined by increases in methane releases from expanded fracking. Further, setting aside the industry's methane problems and looking solely at carbon dioxide emissions from natural gas, more than 95 percent of fracked gas must remain in the ground, if we are to avoid the worst of expected impacts from global warming."
The White House noted that emissions from the oil and gas sector are down 16 percent since 1990, but added that they are expected to rise 25 percent by 2025 without regulations in place. Climate activists are concerned that without regulating existing operations or mandating regulations for new projects, it won't be possible to meet the 2025 goal.
Michael Brune, executive director of the Sierra Club, while calling methane regulation "a critical step," said, "Controlling methane will not make fracked oil and gas climate-friendly. Continued reliance on dirty fossil fuels is a dangerous course for our communities and our climate. Numerous scientific articles now point to the need to keep more than two-thirds of our fossil fuels in the ground in order to avoid climate chaos. We must move swiftly to truly clean energy like wind, solar and energy efficiency while establishing policies that keep fossil fuels in the ground."
The oil and gas industry opposes any new regulations, which Jack Gerard, president and CEO of the American Petroleum Institute, said are unnecessary.
"Although these new rules are a welcome step in the right direction, they only govern new sources of methane pollution," said Earthworks executive director Jennifer Krill. "Recent studies show the worst methane polluters include aging or even abandoned facilities. Global warming doesn't care if a greenhouse gas source is new or old, and neither should these rules. Meaningful reductions in methane pollution from existing sources cannot be tackled by voluntary measures."
YOU MIGHT ALSO LIKE
Purdue and Cornell Researchers Find Up to 1,000 Times More Methane Emissions Than Estimated in Drilling Phase
McKibben to Obama: Fracking May Be Worse Than Burning Coal
EcoWatch Daily Newsletter
Recent Stories from EcoWatch