This website uses cookies to ensure you get the best experience while browsing it. By clicking 'Got It' you're accepting these terms.
Obama Administration to Rely on 'Clean Coal' and Unproven Sequestration to Combat Climate Change
Jul. 05, 2013 04:06PM EST
Fracking
By Sharon Kelly
The key takeaway from President Obama's major climate change announcement last week was his intent to batten down on coal. But if history is any indication, the man Mr. Obama selected to run the Department of Energy may have different plans.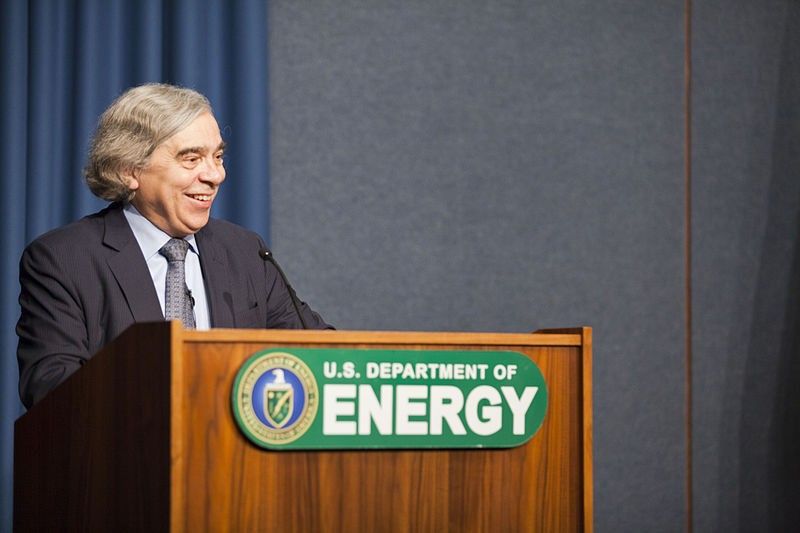 Ernest J. Moniz has a long history of supporting coal-powered electricity, staking his arguments in favor of coal on a technology that remains entirely unproven: carbon capture and sequestration (CCS).
Mr. Moniz will be in a uniquely influential position when it comes to confronting these problems. President Obama announced that he would rely on executive agencies instead of Congress, so Mr. Moniz's Energy Department will play a crucial role in determining precisely how Obama's strategy is administered.
The day after Obama's speech, Moniz told Congress "the President advocates an all-of-the-above energy strategy and I am very much in tune with this."
What's wrong with an all-of-the-above strategy? It extends reliance on fossil fuels, at a time when scientists warn that we can only burn 20 percent of current reserves before the world tips past the crucial 2 degree Celsius point. Beyond two degrees, some of the most devastating impacts of global warming will be felt. Keep in mind that, if all of the world's coal is burned, global temperatures could rise by a jaw-dropping 15 degrees Celsius, a study published in the prestigious journal Nature last year concluded.
The stakes, when it comes to controlling American greenhouse gas emissions, are huge.
In May, carbon dioxide levels in the Earth's atmosphere reached 400 parts per million—the highest level of carbon dioxide ever recorded in human history. Last year, the continental U.S. experienced its hottest year on record, and the Natural Resources Defense Council estimates that climate-related disasters like crop loss, wildfires and floods cost the nation roughly $140 billion last year alone, with much of the tab picked up by taxpayers.
Power plants are the single largest source of American carbon dioxide emissions, accounting for a third of the nation's total greenhouse gases. So focusing on power plants is key if emissions are to be reduced.
Coal currently supplies about 40 percent of American electricity, according to Energy Information Administration statistics, down from 50 percent in 2005. Coal's decline comes as natural gas from fracking (which has its own worrisome climate impacts, measured in methane rather than carbon dioxide), wind and solar, have risen in their share of the U.S. electric portfolio. Since the beginning of 2010, 145 coal-fired power plants announced plans to retire.
But the Department of Energy is focused not on retiring more of these plants, pinning its hopes instead on developing new technologies to make coal cleaner. The plan in rough form, involves collecting carbon dioxide emitted by power plants and burying it, forever, underground.
If that sounds like a heck of a challenge, that's because it is.
There's not a single large commercially-operating carbon sequestration plant anywhere in the world.
That's despite over $25 billion in government subsidies worldwide from 2008 to 2012.
Nevertheless, Mr. Moniz told Congress that "the Administration has already committed about $6 billion to [carbon capture and sequestration] demonstrations, and success of the forthcoming projects will be a critical step toward meeting the President's climate goals."
The $8 billion in total subsidies adds up to more than the wind and solar industries combined receive—and those are industries that have proven themselves to be commercially viable.
Undaunted, Moniz told The New York Times that CCS was a vital part of the country's climate change strategy. He called for CCS to be commercialized first for coal-fired power plants. He added that natural gas' carbon emissions, though half those of coal, are still too high to meet Obama's long-term goal of slashing emissions 80 percent from 1990 levels by 2050—so he called for the same speculative technology to resolve that problem as well.
The transition to an electric industry that captures its greenhouse gases instead of releasing them into the atmosphere makes the challenges associated with developing renewables like wind and solar look easy in comparison.
Professor Vaclav Smil, author of Energy Myths and Realities: Bringing Science to the Energy Policy Debate has calculated that to sequester just a fifth of current carbon dioxide emissions:
"... we would have to create an entirely new worldwide absorption-gathering-compression-transportation-storage industry whose annual throughput would have to be about 70 percent larger than the annual volume now handled by the global crude oil industry whose immense infrastructure of wells, pipelines, compressor stations and storages took generations to build."
Carbon capture is also grossly inefficient. "By some estimates, 40 percent of the energy generated has to go to the carbon capture and sequestration process," Josh Galperin, associate director of the Yale Center for Environmental Law and Policy, said after the climate strategy was released. DeSmog's Kevin Grandia describes some further technical hurdles that carbon sequestration has yet to overcome.
In a key indication of how shaky the science is behind carbon sequestration, not even the World Bank will fund it. Concerns about climate change led the Bank to restrict its financial support for coal projects except in "rare circumstances," a draft strategy leaked to the press last week indicates. In a glaring omission, the strategy says nothing about carbon capture and sequestration as an alternative.
None of this seems to matter to Mr. Moniz, whose support of the coal industry and faith in sequestration has been longstanding.
A 2009 report he helped produce focused on how to reduce carbon dioxide from coal plants, touting the potential for so-called "clean coal."
"It's cheap," he told Scientific American when the report was released, "there's lots of it and there's lots of it in places with high demand, namely the U.S., China and India."
In 2007, Moniz co-authored an Massachusetts Institute of Technology report titled The Future of Coal that aimed to examine "how the world can continue to use coal, an abundant and inexpensive fuel, in a way that mitigates, instead of worsens, the global warming crisis."
Moniz's faith in carbon sequestration has remained unshaken up to the present day.
"It's not going to happen tomorrow, but I believe in this decade we will have demonstrated the viability of large-scale storage" of carbon dioxide from industrial operations, he told the Associated Press recently. "The president made clear that we anticipate that coal and other fossil fuels are going to play a significant role for quite some time on the way to a very low carbon economy," he added.
Meanwhile, broader concerns about the President's climate plans remain.
"We're happy to see the president finally addressing climate change" said Bill Snape, senior counsel for the Center for Biological Diversity, "but the plain truth is that what he's proposing isn't big enough, and doesn't move fast enough, to match the terrifying magnitude of the climate crisis."
And if the clean coal technology Mr. Moniz is counting on doesn't pan out, prospects may be even dimmer.
Visit EcoWatch's CLIMATE CHANGE page for more related news on this topic.
——–

DO YOU THINK ERNEST MONIZ MAY HAVE A CONFLICT OF INTEREST IN THE HEAVILY SUBSIDIZED CARBON CAPTURE AND SEQUESTRATION INDUSTRY?

EcoWatch Daily Newsletter
EPA Administrator Andrew Wheeler signs the so-called Affordable Clean Energy rule on June 19, replacing the Obama-era Clean Power Plan that would have reduced coal-fired plant carbon emissions. U.S. Environmental Protection Agency / Twitter
By Elliott Negin
On July 8, President Trump hosted a White House event to unabashedly tout his truly abysmal environmental record. The following day, coincidentally, marked the one-year anniversary of Andrew Wheeler at the helm of the U.S. Environmental Protection Agency (EPA), first as acting administrator and then as administrator after the Senate confirmed him in late February.
A timber sale in the Kaibab National Forest. Dyan Bone / Forest Service / Southwestern Region / Kaibab National Forest
By Tara Lohan
If you're a lover of wilderness, wildlife, the American West and the public lands on which they all depend, then journalist Christopher Ketcham's new book is required — if depressing — reading.
Golde Wallingford submitted this photo of "Pure Joy" to EcoWatch's first photo contest. Golde Wallingford
EcoWatch is pleased to announce our third photo contest!

Somalians fight against hunger and lack of water due to drought as Turkish Ambassador to Somalia, Olgan Bekar (not seen) visits the a camp near the Mogadishu's rural side in Somalia on March 25, 2017. Sadak Mohamed / Anadolu Agency / Getty Images
World hunger is on the rise for the third consecutive year after decades of decline, a new United Nations (UN) report says. The climate crisis ranks alongside conflict as the top cause of food shortages that force more than 821 million people worldwide to experience chronic hunger. That number includes more than 150 million children whose growth is stunted due to a lack of food.
Eduardo Velev cools off in the spray of a fire hydrant during a heatwave on July 1, 2018 in Philadelphia. Jessica Kourkounis / Getty Images
By Adrienne L. Hollis
Because extreme heat is one of the deadliest weather hazards we currently face, Union of Concerned Scientist's Killer Heat Report for the U.S. is the most important document I have read. It is a veritable wake up call for all of us. It is timely, eye-opening, transparent and factual and it deals with the stark reality of our future if we do not make changes quickly (think yesterday). It is important to ensure that we all understand it. Here are 10 terms that really help drive home the messages in the heat report and help us understand the ramifications of inaction.
Senator Graham returns after playing a round of golf with Trump on Oct. 14, 2017 in Washington, DC. Ron Sachs – Pool / Getty Images
Lindsey Graham, the South Carolina Senate Republican who has been a close ally of Donald Trump, did not mince words last week on the climate crisis and what he thinks the president needs to do about it.
A small Bermuda cedar tree sits atop a rock overlooking the Atlantic Ocean. todaycouldbe / iStock / Getty Images Plus
By Marlene Cimons
Kyle Rosenblad was hiking a steep mountain on the island of Maui in the summer of 2015 when he noticed a ruggedly beautiful tree species scattered around the landscape. Curious, and wondering what they were, he took some photographs and showed them to a friend. They were Bermuda cedars, a species native to the island of Bermuda, first planted on Maui in the early 1900s.
krisanapong detraphiphat / Moment / Getty Images
By Grace Francese
You may know that many conventional oat cereals contain troubling amounts of the carcinogenic pesticide glyphosate. But another toxic pesticide may be contaminating your kids' breakfast. A new study by the Organic Center shows that almost 60 percent of the non-organic milk sampled contains residues of chlorpyrifos, a pesticide scientists say is unsafe at any concentration.