This website uses cookies to ensure you get the best experience while browsing it. By clicking 'Got It' you're accepting these terms.
Obama Administration Takes Important Step toward Protecting America's Waterways
Feb. 22, 2012 01:03PM EST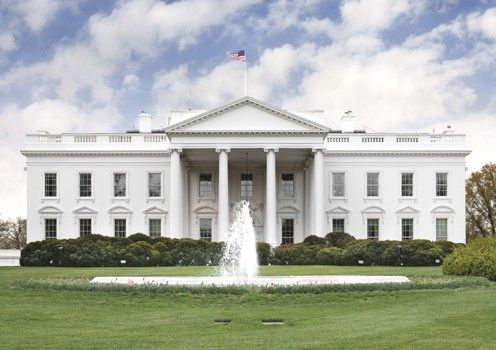 From the Chesapeake Bay to the Puget Sound to the many smaller waters in between, America's waterways are today one step closer to protection under the Clean Water Act, as the Obama administration is now in the final stage of issuing guidelines to restore critical Clean Water Act protections to the nation's waterways.
"This is an important step forward for America's waters and the people who depend on them and enjoy them," said Shelley Vinyard, federal clean water advocate for Environment America. "Once these guidelines are final, everyone from the Great Lakes fisherman to the family visiting the shores of the Narragansett Bay will be able to reap the rewards of cleaner water."
The guidelines come at a time when nearly 60 percent of the country's streams, 20 million acres of wetlands, and 117 million Americans' drinking water is at risk of pollution, thanks to two polluter-friendly Supreme Court decisions in the last decade. The guidelines, which were proposed last April, received overwhelming support from ordinary citizens, thousands of public health professionals, and hundreds of farmers, local elected officials, and recreational businesses—from Confluence Kayaks in Colorado to Angus Murdoch, a farmer from central Virginia.
The proposed guidelines are expected to be finalized by early spring, and were sent to the Office of Management and Budget on Feb. 22.
The industries primarily responsible for this pollution—mega-agribusiness, the coal industry, Big Oil and big developers, are fighting to block these guidelines. In fact, Sen. Rand Paul (R-KY) introduced a bill Feb. 16 that, if passed, would block the president and his administration from ever finalizing these guidelines, and would leave as many as 2.5 million miles of streams nationwide permanently unprotected.
"We are excited that the administration has taken this step toward restoring the Clean Water Act and has reiterated its commitment to protecting America's waterways from pollution," Vinyard said. "We are counting on the Obama administration to continue to stand up to big polluters, and look forward to working with them to ensure all Americans have clean water in which to swim, fish, recreate, and drink."
For more information, click here.
EcoWatch Daily Newsletter
By Simon Evans
During the three months of July, August and September, renewables generated an estimated total of 29.5 terawatt hours (TWh), compared with just 29.1TWh from fossil fuels, the analysis shows.
A demonstrator waves an Ecuadorian flag during protests against the end of subsidies to gasoline and diesel on Oct. 9 in Quito, Ecuador. Jorge Ivan Castaneira Jaramillo / Getty Images
Protesters block the road outside Mansion House in London during an XR climate change protest. Gareth Fuller / PA Images via Getty Images
Protestors marched outside the Prudential Center in Newark, New Jersey on Monday, August 26, during the MTV Video and Music Awards to bring attention to the water crisis currently gripping the city. Karla Ann Cote / NurPhoto / Getty Images
By Will Sarni
It is far too easy to view scarcity and poor quality of water as issues solely affecting emerging economies. While the images of women and children fetching water in Africa and a lack of access to water in India are deeply disturbing, this is not the complete picture.
Pexels
Mice exposed to nicotine-containing e-cigarette vapor developed lung cancer within a year.
More research is needed to know what this means for people who vape.
Other research has shown that vaping can cause damage to lung tissue.
A new study found that long-term exposure to nicotine-containing e-cigarette vapor increases the risk of cancer in mice.
Demonstrators with The Animal Welfare Institute hold a rally to save the vaquita, the world's smallest and most endangered porpoise, outside the Mexican Embassy in DC on July 5, 2018. SAUL LOEB / AFP / Getty Images
Six months: That's how much time Mexico now has to report on its progress to save the critically endangered vaquita porpoise (Phocoena sinus) from extinction.
Pexels
It may seem innocuous to flush a Q-tip down the toilet, but those bits of plastic have been washing up on beaches and pose a threat to the birds, turtles and marine life that call those beaches home. The scourge of plastic "nurdles," as they are called, has pushed Scotland to implement a complete ban on the sale and manufacture of plastic-stemmed cotton swabs, as the BBC reported.
Air conditioners, like these in a residential and restaurant area of Singapore city, could put a massive strain on electricity grids during more intense heatwaves. Taro Hama @ e-kamakura / Moment / Getty Images
By Tim Radford
Scientists in the U.S. have added a new dimension to the growing hazard of extreme heat. As global average temperatures rise, so do the frequency, duration and intensity of heatwaves.