This website uses cookies to ensure you get the best experience while browsing it. By clicking 'Got It' you're accepting these terms.
Obama Administration Proposes Opening Atlantic Coast to Offshore Drilling
Jan. 28, 2015 08:15AM EST
Energy
The Obama administration announced its five-year plan for offshore drilling yesterday, proposing to open a section of the continental shelf from Virginia to Georgia that has been off-limits to drilling for three decades. And although the Interior Department moved to protect parts of the environmentally sensitive Chukchi and Beaufort seas off Alaska, large swaths of the fragile Arctic will remain open for leasing, as well.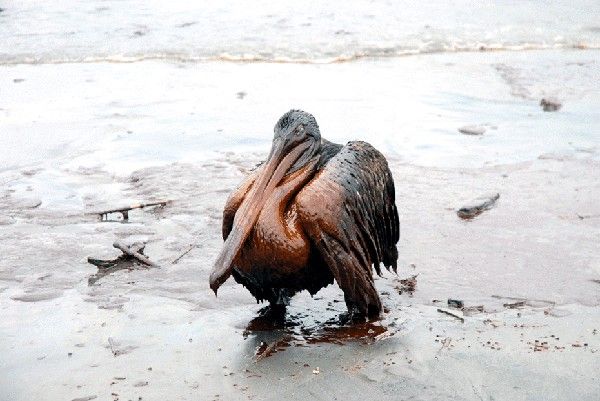 Despite the fact that a spill off the Eastern Seaboard could wreak economic and environmental havoc, energy companies and some state governments have long pushed the federal government to open the Atlantic. By agreeing, President Obama is taking a major risk, especially given his messy history on this issue.
In 2007, then-Senator Obama said, "[O]il rigs today generally don't cause spills. They are technologically very advanced." In 2010, the president again endorsed offshore drilling that is "environmentally sound and not risky." You probably know what happened next. The Deepwater Horizon drilling rig exploded in April 2010 and sank to the bottom of the Gulf of Mexico, causing the largest offshore oil spill in U.S. history. So much for all that advanced technology.
After 200 million gallons of oil leaked into the Gulf, the president promised he would "make sure that a catastrophe like this never happens again." He also said, "We need better regulations, better safety standards, and better enforcement when it comes to offshore drilling."
So far he and Congress have come up seriously short. Elizabeth Birnbaum, who oversaw government regulation of the offshore drilling industry at the time of the Gulf spill, wrote in April that she "would never have imagined so little action would be taken to prevent something like this from happening again." According to Birnbaum, the administration hasn't even implemented most of the recommendations by its own experts to prevent future disasters. Even the regulation of blowout preventers—the failsafe that is supposed to avert a massive spill when everything else goes wrong—has changed very little since the Deepwater Horizon's floundered in 2010.
With so little progress made, it's only a matter of time until another major spill hits. A 2012 explosion on a Black Elk Energy offshore oil platform in the Gulf of Mexico killed three workers. In July 2013, another Gulf rig failed, spilling natural gas for two days and catching fire in the process.
The wreck of the Kulluk on the Alaska coast on New Year's Eve two years ago might be the clearest evidence that drilling technology is still nowhere near safe enough to prevent major accidents offshore. The Kulluk was state-of-the-art, with many safety features, including a massive steel hull and a 12-point anchor system that was supposed to hold the rig in place for 24 hours in 18-foot waves. (It even had a sauna.) But the rig was no match for the demanding Arctic environment, and it ran aground in a storm.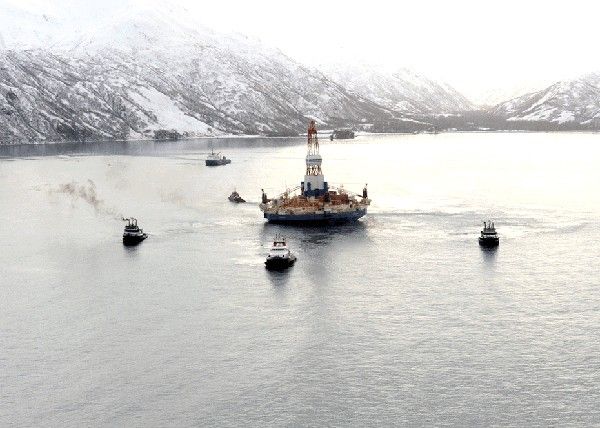 One problem is that drilling technology is developing so much faster than safety technology. Robert Bea, a civil engineering professor at the University of California, Berkeley, with more than 50 years of experience in offshore drilling, calls this phenomenon "risk creep."
"When I began in the 1960s, a good well produced a couple of hundred of barrels of oil per day," he says. "Today, the ultra-deep wells in the Gulf of Mexico can produce 100,000 to 200,000 barrels per day. In the United States, our safeguards have not kept pace with the technological wizardry we now have in production."
Bea says some other countries (namely the United Kingdom and Norway) have moved more deliberately and thoughtfully in offshore drilling safety as production increased. In his view, neither the general public nor U.S. regulators fully appreciate the risks or carefully match safeguards to those risks.
The federal liability limit on offshore oil spills is a perfect example of risk creep.
"There is a provision in that law that sets the strict liability cap at $75 million for an offshore spill," says Sarah Chasis, senior attorney in the oceans program at Natural Resources Defense Council (which publishes Earthwire). "That's totally inadequate. Tourism, recreation and fishing along the Atlantic coast—which would be put at risk by a spill—generate something like $40 billion annually and employ nearly a million people."
The 2010 disaster—which came only weeks after President Obama assured us that everything was fine—places a special burden on the administration to convince the public that things have changed. That's hard to believe when safety experts are telling us they haven't. What's more likely is that the president is using the Atlantic coast as an olive branch to energy companies. And if his history with offshore drilling has taught us anything, this is a huge mistake.
"The 2010 spill affected over 1,000 miles of coastline," says Chasis. "If you line that up with the East Coast, it could go from Savannah to Boston."
YOU MIGHT ALSO LIKE
Why Fracking Is a Breast Cancer Issue
Obama Seeks Wilderness Designation for Arctic National Wildlife Refuge
EcoWatch Daily Newsletter
Bird watching in the U.S. may be a lot harder than it once was, since bird populations are dropping off in droves, according to a new study.
Amazon CEO Jeff Bezos announces the co-founding of The Climate Pledge at the National Press Club on Sept. 19 in Washington, DC. Paul Morigi / Getty Images for Amazon
The day before over 1,500 Amazon.com employees planned a walkout to participate in today's global climate strike, CEO Jeff Bezos unveiled a sweeping plan for the retail and media giant to be carbon neutral by 2040, 10 years ahead of the Paris agreement schedule.
For the past seven years, the Anishinaabe people have been facing the largest tar sands pipeline project in North America. We still are. In these dying moments of the fossil fuel industry, Water Protectors stand, prepared for yet another battle for the water, wild rice and future of all. We face Enbridge, the largest pipeline company in North America, and the third largest corporation in Canada. We face it unafraid and eyes wide open, for indeed we see the future.
The climate crisis often intensifies systems of oppression. Rieko Honma / Stone / Getty Images Plus
By Mara Dolan
We see the effects of the climate crisis all around us in hurricanes, droughts, wildfires, and rising sea levels, but our proximity to these things, and how deeply our lives are changed by them, are not the same for everyone. Frontline groups have been leading the fight for environmental and climate justice for centuries and understand the critical connections between the climate crisis and racial justice, economic justice, migrant justice, and gender justice. Our personal experiences with climate change are shaped by our experiences with race, gender, and class, as the climate crisis often intensifies these systems of oppression.

Lana Del Rey: "call her Doris Doomsday." Darren Gerrish / BFC / Getty Images Entertainment
By Emer McHugh
Popular music has, and always will be, informed by the political and social contexts from which it emerges.
It was early in the morning last Thursday, and Jonathan Butler was standing on the Fred Hartman Bridge, helping 11 fellow Greenpeace activists rappel down and suspend themselves over the Houston Ship Channel. The protesters dangled in the air most of the day, shutting down a part of one of the country's largest ports for oil.
By C.J. Polychroniou
Climate change is by far the most serious crisis facing the world today. At stake is the future of civilization as we know it. Yet, both public awareness and government action lag way behind what's needed to avert a climate change catastrophe. In the interview below, Noam Chomsky and Robert Pollin discuss the challenges ahead and what needs to be done.
Food manufacturer General Mills issued a voluntary recall of more than 600,000 pounds, or about 120,000 bags, of Gold Medal Unbleached All Purpose Flour this week after a sample tested positive for a bacteria strain known to cause illness.