This website uses cookies to ensure you get the best experience while browsing it. By clicking 'Got It' you're accepting these terms.
Obama Administration Proposes Opening Atlantic Coast to Offshore Drilling
Jan. 28, 2015 08:15AM EST
Energy
The Obama administration announced its five-year plan for offshore drilling yesterday, proposing to open a section of the continental shelf from Virginia to Georgia that has been off-limits to drilling for three decades. And although the Interior Department moved to protect parts of the environmentally sensitive Chukchi and Beaufort seas off Alaska, large swaths of the fragile Arctic will remain open for leasing, as well.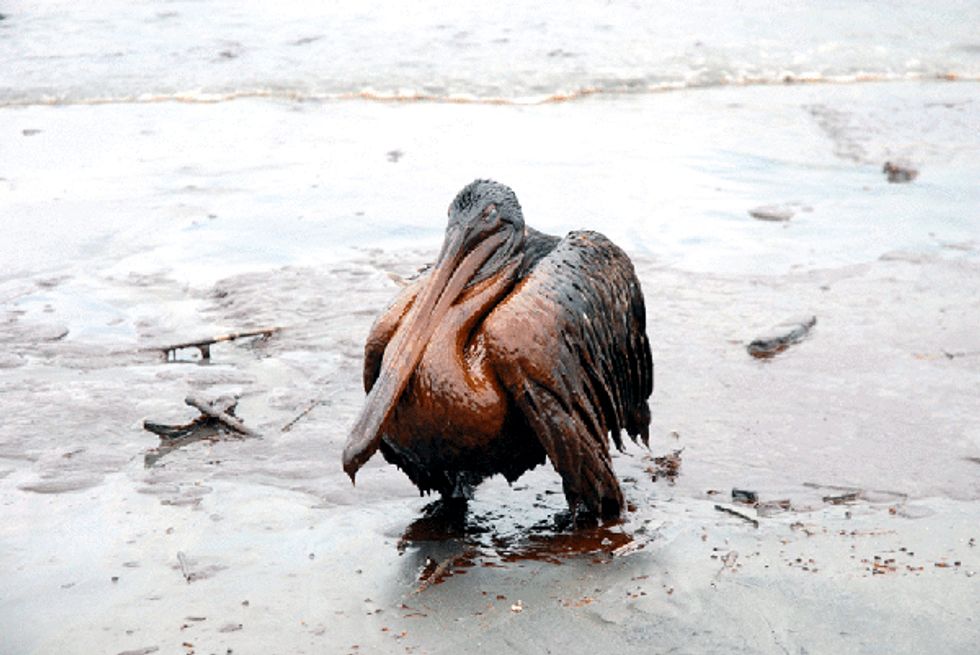 Despite the fact that a spill off the Eastern Seaboard could wreak economic and environmental havoc, energy companies and some state governments have long pushed the federal government to open the Atlantic. By agreeing, President Obama is taking a major risk, especially given his messy history on this issue.
In 2007, then-Senator Obama said, "[O]il rigs today generally don't cause spills. They are technologically very advanced." In 2010, the president again endorsed offshore drilling that is "environmentally sound and not risky." You probably know what happened next. The Deepwater Horizon drilling rig exploded in April 2010 and sank to the bottom of the Gulf of Mexico, causing the largest offshore oil spill in U.S. history. So much for all that advanced technology.
After 200 million gallons of oil leaked into the Gulf, the president promised he would "make sure that a catastrophe like this never happens again." He also said, "We need better regulations, better safety standards, and better enforcement when it comes to offshore drilling."
So far he and Congress have come up seriously short. Elizabeth Birnbaum, who oversaw government regulation of the offshore drilling industry at the time of the Gulf spill, wrote in April that she "would never have imagined so little action would be taken to prevent something like this from happening again." According to Birnbaum, the administration hasn't even implemented most of the recommendations by its own experts to prevent future disasters. Even the regulation of blowout preventers—the failsafe that is supposed to avert a massive spill when everything else goes wrong—has changed very little since the Deepwater Horizon's floundered in 2010.
With so little progress made, it's only a matter of time until another major spill hits. A 2012 explosion on a Black Elk Energy offshore oil platform in the Gulf of Mexico killed three workers. In July 2013, another Gulf rig failed, spilling natural gas for two days and catching fire in the process.
The wreck of the Kulluk on the Alaska coast on New Year's Eve two years ago might be the clearest evidence that drilling technology is still nowhere near safe enough to prevent major accidents offshore. The Kulluk was state-of-the-art, with many safety features, including a massive steel hull and a 12-point anchor system that was supposed to hold the rig in place for 24 hours in 18-foot waves. (It even had a sauna.) But the rig was no match for the demanding Arctic environment, and it ran aground in a storm.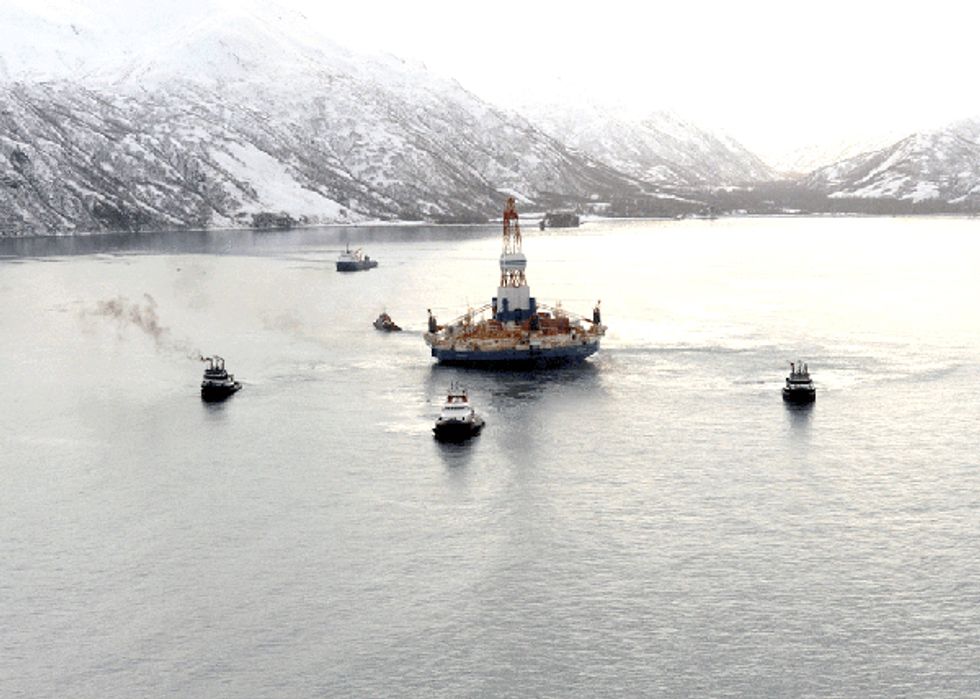 One problem is that drilling technology is developing so much faster than safety technology. Robert Bea, a civil engineering professor at the University of California, Berkeley, with more than 50 years of experience in offshore drilling, calls this phenomenon "risk creep."
"When I began in the 1960s, a good well produced a couple of hundred of barrels of oil per day," he says. "Today, the ultra-deep wells in the Gulf of Mexico can produce 100,000 to 200,000 barrels per day. In the United States, our safeguards have not kept pace with the technological wizardry we now have in production."
Bea says some other countries (namely the United Kingdom and Norway) have moved more deliberately and thoughtfully in offshore drilling safety as production increased. In his view, neither the general public nor U.S. regulators fully appreciate the risks or carefully match safeguards to those risks.
The federal liability limit on offshore oil spills is a perfect example of risk creep.
"There is a provision in that law that sets the strict liability cap at $75 million for an offshore spill," says Sarah Chasis, senior attorney in the oceans program at Natural Resources Defense Council (which publishes Earthwire). "That's totally inadequate. Tourism, recreation and fishing along the Atlantic coast—which would be put at risk by a spill—generate something like $40 billion annually and employ nearly a million people."
The 2010 disaster—which came only weeks after President Obama assured us that everything was fine—places a special burden on the administration to convince the public that things have changed. That's hard to believe when safety experts are telling us they haven't. What's more likely is that the president is using the Atlantic coast as an olive branch to energy companies. And if his history with offshore drilling has taught us anything, this is a huge mistake.
"The 2010 spill affected over 1,000 miles of coastline," says Chasis. "If you line that up with the East Coast, it could go from Savannah to Boston."
YOU MIGHT ALSO LIKE
Why Fracking Is a Breast Cancer Issue
Obama Seeks Wilderness Designation for Arctic National Wildlife Refuge
EcoWatch Daily Newsletter
Pro-environment demonstrators on the streets of Washington, DC during the Jan. 20, 2017 Trump inauguration.
Mobilus In Mobili
/ Flickr /
CC BY-SA 2.0
By Dr. Brian R. Shmaefsky
One year after the Flint Water Crisis I was invited to participate in a water rights session at a conference hosted by the US Human Rights Network in Austin, Texas in 2015. The reason I was at the conference was to promote efforts by the American Association for the Advancement of Science (AAAS) to encourage scientists to shine a light on how science intersects with human rights, in the U.S. as well as in the context of international development. My plan was to sit at an information booth and share my stories about water quality projects I spearheaded in communities in Bangladesh, Colombia, and the Philippines. I did not expect to be thrown into conversations that made me reexamine how scientists use their knowledge as a public good.
Mt. Rainier and Reflection Lake on Sept. 10, 2015. Crystal Geyser planned to open a bottling plant near Mt. Rainier, emails show.
louelke - on and off / Flickr
Bottled water manufacturers looking to capture cool, mountain water from Washington's Cascade Mountains may have to look elsewhere after the state senate passed a bill banning new water permits, as The Guardian reported.
Large storage tank of Ammonia at a fertilizer plant in Cubatão, Sao Paulo State, Brazil. Luis Veiga / The Image Bank / Getty Images
The shipping industry is coming to grips with its egregious carbon footprint, as it has an outsized contribution to greenhouse gas emissions and to the dumping of chemicals into open seas. Already, the global shipping industry contributes about 2 percent of global carbon emissions, about the same as Germany, as the BBC reported.
At high tide, people are forced off parts of the pathway surrounding DC's Tidal Basin. Andrew Bossi /
Wikimedia
The Jefferson Memorial in Washington, DC overlooks the Tidal Basin, a man-made body of water surrounded by cherry trees. Visitors can stroll along the water's edge, gazing up at the stately monument.
But at high tide, people are forced off parts of the path. Twice a day, the Tidal Basin floods and water spills onto the walkway.
Lioness displays teeth during light rainstorm in Kruger National Park, South Africa. johan63 / iStock / Getty Images
Ahead of government negotiations scheduled for next week on a global plan to address the biodiversity crisis, 23 former foreign ministers from various countries released a statement on Tuesday urging world leaders to act "boldly" to protect nature.