NYC Mayor de Blasio Steps Up on Climate Change
Dec. 12, 2014 03:27PM EST
Climate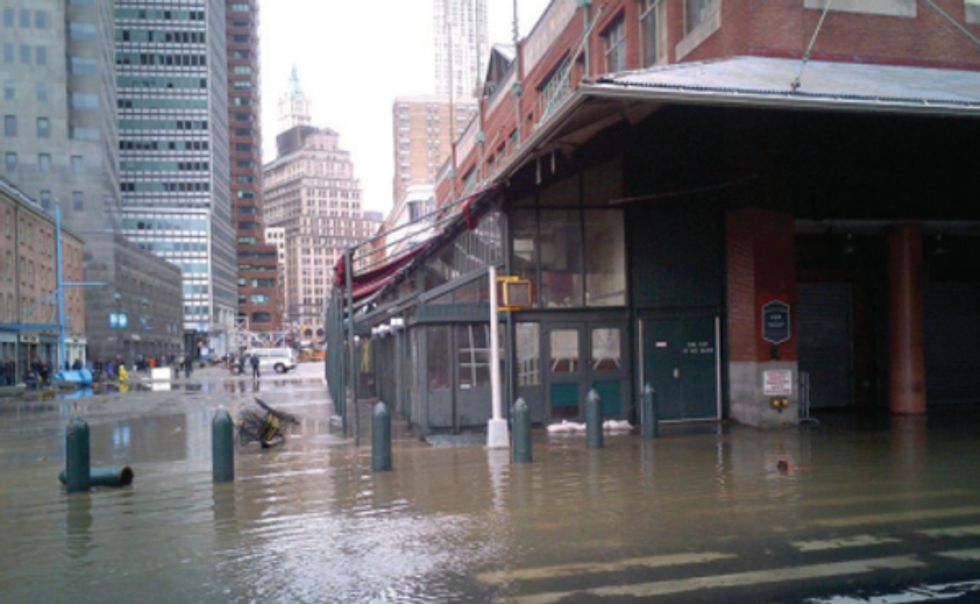 When progressive Democrat Bill de Blasio was elected mayor of New York last year, many were hopeful that he would follow his strong words about addressing climate change with some real action. But there weren't a lot of signs of that during his first year in office, disappointing many environmental activists. Among other things, he had left the directorship of the Office of Long Term Planning and Sustainability empty. That office was created by the city's previous mayor Michael Bloomberg, who had been a strong advocate for climate action.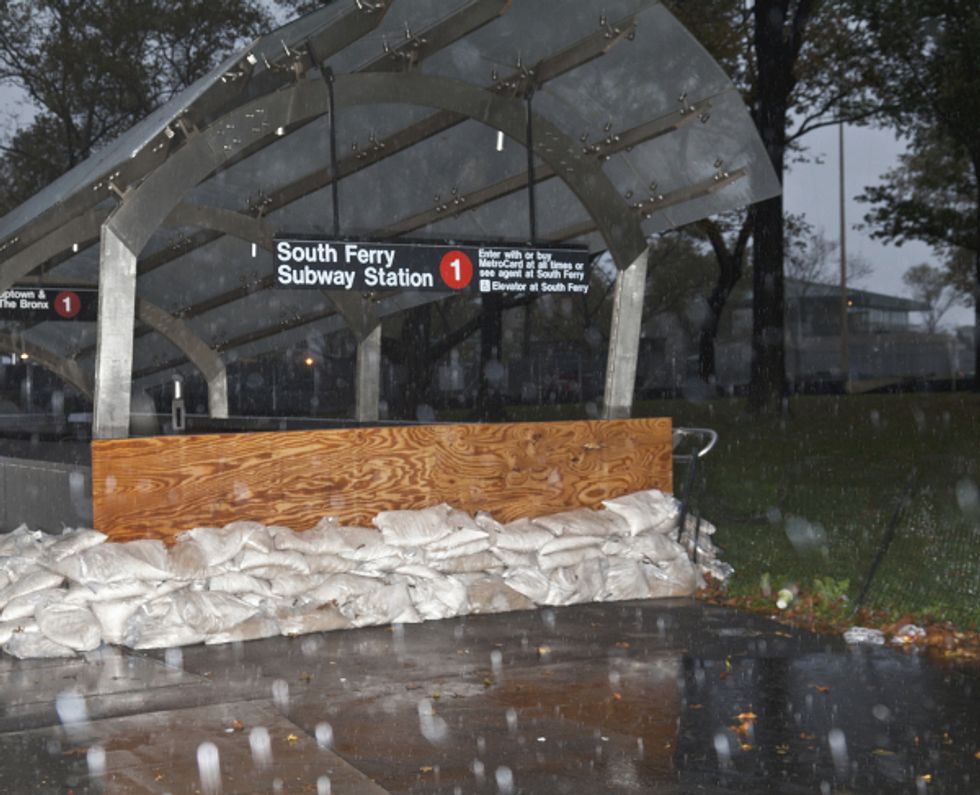 Photo credit: Shutterstock
But now, Inside Climate News reports, that may be changing.
Last week, de Blasio appointed Nilda Mesa, who has worked at the White House and the U.S. Environmental Protection Agency (EPA) as well as leading Columbia University's sustainability program, to be director of a new Office of Sustainability. That office will combine the Office of Long Term Planning and Sustainability and the Office of Environmental Coordination, which Mesa had headed since September, and will focus on addressing climate impacts.
"I am thrilled to lead the Office of Sustainability as we implement the mayor's sweeping new policies and work toward an 80 percent reduction in emissions by 2050," said Mesa in a statement. "As New Yorkers, we're all in this together. We breathe the same air, drink from the same water supply and suffer the same impacts of climate change. Let's leave a legacy for our kids that will make them proud."
Environmental groups were positive about the announcement.
"She has sterling environmental credentials and the ear of the mayor and his top officials—two extremely valuable assets for success in this position," Eric Goldstein, director of the Natural Resources Defense Council's New York City Environment program, told Inside Climate News. "There had been a gap in critical personnel. We're glad it has been filled by a quality candidate."
"We look forward to working with her and the administration on the city's next comprehensive sustainability plan, and on the larger mission of creating a greener, healthier city for all,"Marcia Bystryn, president of the New York League of Conservation Voters, told the New York Capital. The group has previously charged de Blasio with not being aggressive enough on climate issues.
While de Blasio spent much of his first year addressing other issues such as schools, housing and transportation, he took strong environmental stands during the UN Climate Summit and the People's Climate March in his city in September. He made a pledge to cut the city's emissions 80 percent by 2050 from 2005 levels, making New York the largest city in the world to commit to such an ambitious goal. At that time, he released a plan called One City Built to Last that described what the city would do and what private landlords would be required to do to to become more energy efficient. It laid out a detailed blueprint for retrofitting buildings, cutting energy use and developing clean, sustainable energy sources, as well as creating green jobs.
"Given the ambitious agenda that Mayor de Blasio has laid out and the great leadership he has put in place, it's apparent that he is devoting much-needed attention to NYC's climate and environmental issues," Kizzy Charles-Guzman, policy director of The Nature Conservancy's NYC Program and a former member of the long-term planning agency's staff, told Inside Climate News.
In addition, Inside Climate News reports, the New York City Panel on Climate Change, a group of scientists working to analyze the impact of global warming on the region, will be issuing new projections in a month or two.
"Not having someone in leadership didn't stop our work at all," said Cynthia Rosenzweig, a Columbia University climate scientist and co-chair of the panel. "But I'm thrilled all the same that someone is now there to lead, and that that person is [Mesa]."
YOU MIGHT ALSO LIKE
New York City Mayor de Blasio Takes On Climate Change
New York's Shared Solar Proposal Invites Millions of Renters to the Solar Revolution
Survey Says Mayors Actively Curbing Climate Change in Their Cities
EcoWatch Daily Newsletter