This website uses cookies to ensure you get the best experience while browsing it. By clicking 'Got It' you're accepting these terms.
NY Times Gets It Wrong With Attacks on Tom Steyer and Fossil Fuel Divestment
Jul. 11, 2014 09:34AM EST
Climate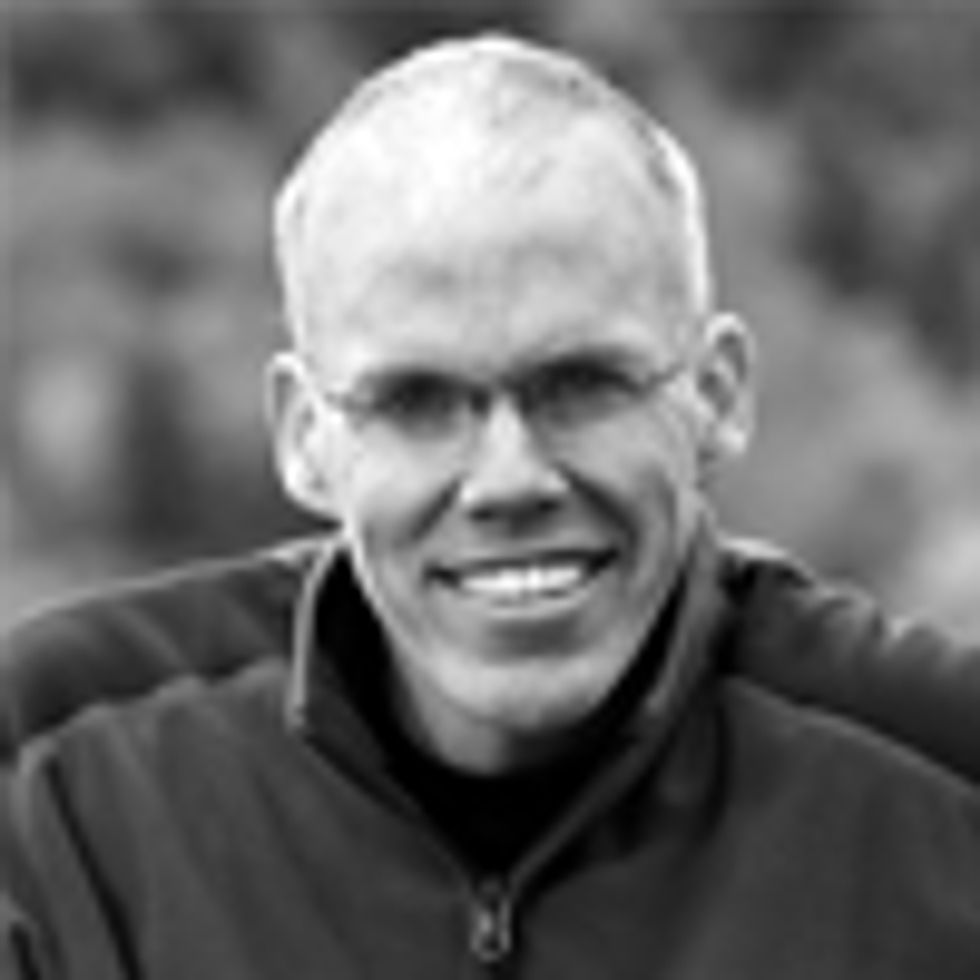 Word came recently that both the Philadelphia Quakers and the Unitarian General Assembly have decided to divest from fossil fuels. It followed by a few weeks the news that the Roman Catholic University of Dayton and Union Theological Seminary, the home of many a great thinker, had done likewise.
In each case I felt a kind of surge of joy, that these historic institutions were helping transform the political and moral landscape, redefining for our time what's right and wrong. Destroying the climate, they were saying, is incompatible with our evolving ethical sense. We used to think investing in fossil fuel was okay, but the new science has convinced us, and we don't think that way any longer.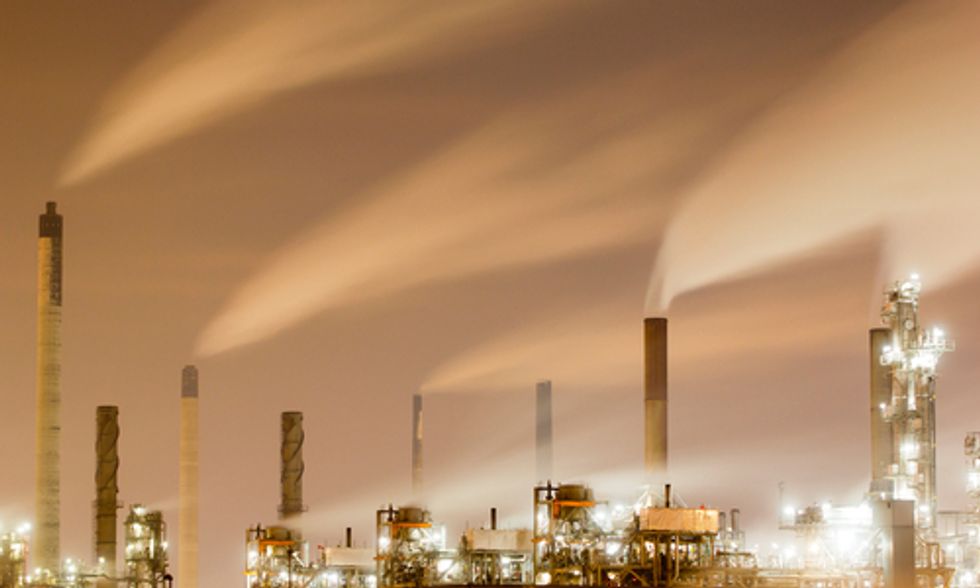 We used to think investing in fossil fuel was okay, but we don't think that way any longer. Photo courtesy of Shutterstock
I could, I guess, have felt anger that they waited so long—that for years their investment portfolios had helped drive the expansion of coal and gas and oil, in turn driving up the temperature of the planet for decades to come. But that didn't occur to me. It was joy only.
It did, however, occur to the New York Times, which for a while last Friday had at the very top of its website a strange story excoriating an investor named Tom Steyer, who more than a year ago divested his holdings in fossil fuel companies, and when he couldn't and when he knew he couldn't square his new personal beliefs with the investment mandate of the firm he'd founded, he quit his job.
Even so, the Times noted, "the coal-related projects his firm bankrolled will generate tens of millions of tons of carbon pollution for years, if not decades, to come." Which is both true and obvious: How could it be any different? Tom Steyer's decision to divest couldn't shut down the coal mines he'd helped build; it could only help insure no new ones would be constructed. None of us have the power to travel back in time.
The Times story was a transparent hit job. It drew on the work of a partisan connected to the Koch brothers and writing for the rightwing blog Powerline, which had been insisting for months that Steyer—who not only divested but went on to devote a sizeable portion of his fortune to fighting for climate action—was a "hypocrite," in fact an "epic hypocrite." One of the two reporters on the story—Coral Davenport—has in her brief tenure at the Times regularly disdained the grassroots climate movement for action against projects like the Keystone pipeline. (My confident prediction is that when we march in record numbers for climate action in New York City on Sept. 21 she'll figure out some way to make it all seem small and silly.) The piece on Steyer, that she co-wrote with Michael Barbaro, was not a skeptical but a cynical piece of work: It built a strawman, bent him into an impossible position, and proceeded to light him on fire.
But if the Times should never have run it, the piece does nonetheless allow all of us to think through this question of hypocrisy. Every one of us in the Western world has contributed to climate change. We drive, fly, cool, heat. Perhaps we went to (or, like me, work at) colleges whose endowments are invested in fossil fuels, or perhaps we draw pensions from funds that back Exxon and Shell. If we don't mine coal ourselves, we likely work for companies that belong to the Chamber of Commerce and hence are active in the fight against climate legislation. On and on it goes, since fossil fuel is knit into the fabric of our society. If, as the Times puts it, Steyer is "shadowed by coal," so are the rest of us.
That means that if we are going to make the transformative change away from fossil fuel, we need thousands of institutions and millions of individuals to make the same choice that Steyer and the World Council of Churches and the University of Dayton trustees made: to look at the emerging science and to understand that we can't go on as we did before. What used to be okay no longer is. Hypocrisy is when you say one thing and do another at the same time. Growth is when you weigh new information and then change your thinking and behavior.
Not everyone will have Steyer's freedom to make climate action their life's work, though the scale of the crisis demands that we all do something to help change not just our lightbulbs but the system. And what's amazing is how many people are taking on this greatest of challenges with everything they've got, and discovering in the process that when we join together as movements we're big enough to stand up to the bad guys. The fossil fuel resistance is very real, and it doesn't depend on billionaires: consider the Pacific Islanders currently building canoes for the trip to Australia to block coal ports, or the doctors arrested outside those Aussie mine gates last month; the native Americans who just finished a Healing Walk across the tar sands country of Alberta and the college students arrested this spring at Harvard and Washington University demanding divestment; the environmental justice advocates who stick it out in one community after another blighted by refineries, and the entrepreneurs pioneering community-funded solar power, and the scientists who hunker down on the dwindling ice sheets trying to understand how much margin we still have. Together we're not yet winning, but together we're giving the fossil fuel industry a run for its money.
None of us, as I've said, are perfect. Actually, a few of us are. If you're looking for people who can never be accused of any hypocrisy, it's the Koch brothers that you want—if you deny science and disdain democracy, there's no way for anyone to hold you intellectually or morally accountable. While the Times was busy trying to shame Steyer for the crime of changing his mind, real journalists at the Toronto Star were completing an investigation into the extent of the Koch holdings in the far north. Piecing together all the scattered data, they found that they control an astonishing 1.1 million acres of the tar sands, and that they are huge contributors to all the "thinktanks" and campaigns trying to build Keystone and other pipelines. And there's nothing even remotely hypocritical about it—it's just disgusting.
EcoWatch Daily Newsletter
The Visible Infrared Imaging Radiometer Suite on the Suomi NPP satellite acquired this image of forest fire smoke hovering over North America on Aug. 15, 2018. NASA Earth Observatory
New York City isn't known for having the cleanest air, but researchers traced recent air pollution spikes there to two surprising sources — fires hundreds of miles away in Canada and the southeastern U.S.
If temperatures continue to rise, the world is at risk from global
sea-level rise
, which will flood many coastal cities as seen above in Bangladesh. NurPhoto / Contributor / Getty Images
The mounting climate emergency may spur the next global financial crisis and the world's central banks are woefully ill equipped to handle the consequences, according to a new book-length report by the Bank for International Settlements (BIS), as S&P Global reported. Located in Basel, Switzerland, the BIS is an umbrella organization for the world's central banks.
Two ice fishers with a truck cut a hole in the ice near an ice fishing hut on frozen Lake Winnebago.
Richard Hamilton Smith / Corbis NX / Getty Images
By Susan Cosier
Come February in Wisconsin, almost everything will be covered in ice and snow. In little shanties on frozen Lake Winnebago, a 30-by-13-mile lake in the eastern part of the state, fishers will keep watch over rectangular holes cut into the ice with a chainsaw. When they spot a fin passing below, they'll jab their spears down deep. The lucky ones will earn themselves a lake sturgeon, a species that has prowled the earth's waters for more than 150 million years.
Fresno, California, seen above, is receiving $66 million for walking trails, sidewalks, bike lanes, and more. DenisTangneyJr / iStock / Getty Images
Grecia Elenes grew up in Fresno, California. She says some parts of the city have been neglected for decades. When she moved back after college she realized nothing has changed.
People are seen embracing at Numeralla Rural Fire Brigade near the scene of a water tanker plane crash on Jan. 23 in Cooma, Australia. Three American firefighters have have died after their C-130 water tanker plane crashed while battling a bushfire near Cooma in southern NSW this afternoon. Jenny Evans / Getty Images
Three U.S. firefighters gave their lives battling Australia's historic wildfires Thursday when their airborne water tanker crashed.