NY Fracking Decision Delayed, DOH Announces Need for More Time to Complete Health Review
Feb. 12, 2013 05:42PM EST
Energy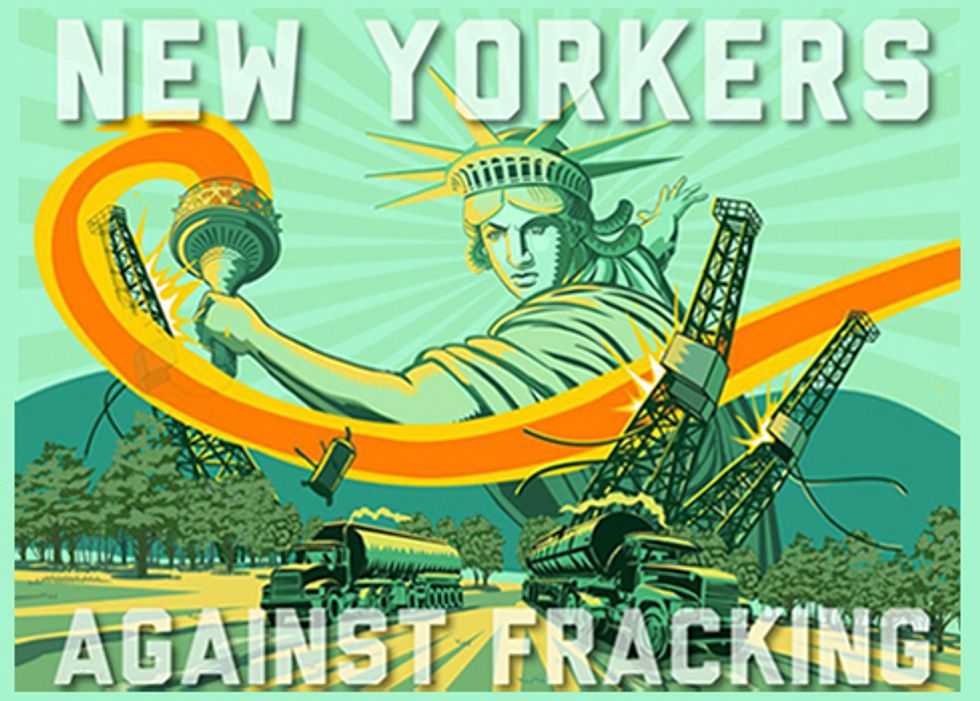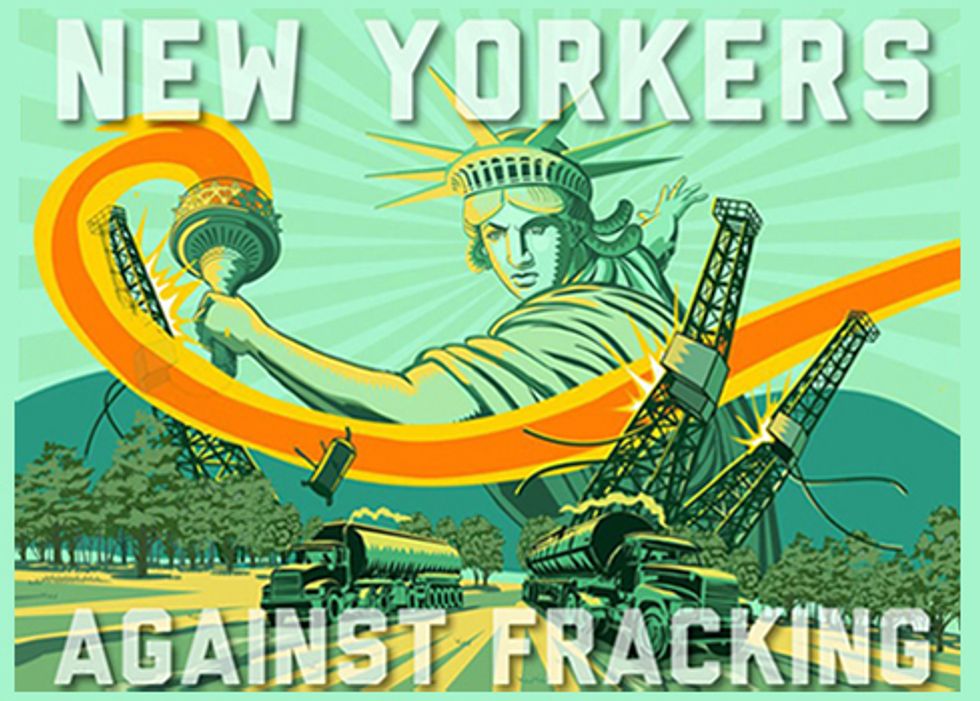 Health Commissioner Dr. Nirav Shah sent a letter to the Department of Environmental Conservation Commissioner (DEC) Joe Martens today that says the Department of Health will need more time to complete its review of the health impact assessment of hydrofracking contained in DEC's mammoth environmental impact statement.
"Commissioner Shah is correct that the state needs to take the time to do a comprehensive study of the health effects of fracking to protect the public health," said biologist Sandra Steingraber, an advisory committee member of New Yorkers Against Fracking. "As he notes, no comprehensive studies have been done to date and New York must do so before making a decision about fracking. We are confident that such a review will show that the costs of fracking in terms of public health are unacceptable. Commissioner Shah has indicated how important it is to do this right, which means bringing the public and New York State health experts into this process." 
"We appreciate that Commissioner Shah and Governor Cuomo are taking a deeper dive into the health issues when it comes to fracking," said Paul Gally, president of Riverkeeper and Hudson Riverkeeper. "We don't agree with Commissioner Martens that he can issue permits without regulations, however, and we will be watching this issue closely."
Read Shah's letter here:
Here's Martens' statement in response:
Commissioner Shah advised me today that the Public Health Review of the Supplemental Generic Environmental Impact Statement (SGEIS) of high-volume hydraulic fracturing is still on-going.
The Department of Health's (DOH) Public Health Review, which was undertaken at my request, is important to our consideration of high-volume hydraulic fracturing and I will not issue a final SGEIS until that review is complete and I have received Dr. Shah's recommendations. He has indicated he expects his review to be complete in a few weeks after he has had an opportunity to review recent studies underway which are pertinent to the evaluation of high-volume hydraulic fracturing impacts on public health.
The previously proposed high-volume hydraulic fracturing regulations cannot be finalized until the SGEIS is complete. However, this does not mean that the issuance of permits for high-volume hydraulic fracturing would be delayed. If the DOH Public Health Review finds that the SGEIS has adequately addressed health concerns, and I adopt the SGEIS on that basis, DEC can accept and process high-volume hydraulic fracturing permit applications 10 days after issuance of the SGEIS. The regulations simply codify the program requirements.
If, on the other hand, the DOH review finds that there is a public health concern that has not been assessed in the SGEIS or properly mitigated, we would not proceed, as I have stated in the past.
In either event, the science, not emotion, will determine the outcome.
Visit EcoWatch's FRACKING page for more related news on this topic.
——–
Sign the petition today, telling President Obama to enact an immediate fracking moratorium:

EcoWatch Daily Newsletter