This website uses cookies to ensure you get the best experience while browsing it. By clicking 'Got It' you're accepting these terms.
Nutrition Experts Find Debate Over Multivitamins Is Far From Over
Jun. 03, 2014 10:23AM EST
Health + Wellness
Researchers from the Linus Pauling Institute at Oregon State University (OSU) and three other institutions have taken issue with recent claims that "the case is closed" on whether or not a multivitamin/mineral supplement should be taken by most people to help obtain needed micronutrients.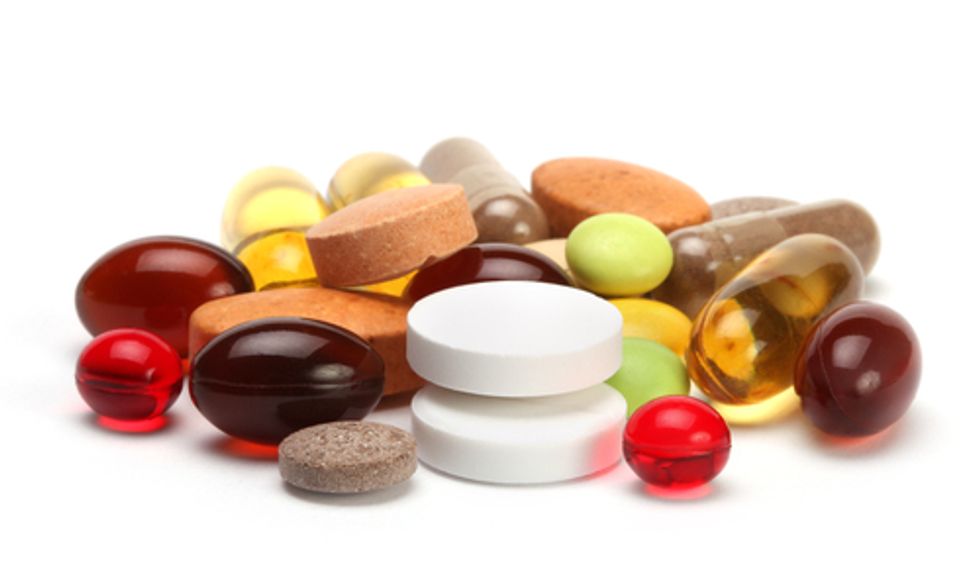 Photo courtesy of Shutterstock
In a correspondence to be published Tuesday in the Annals of Internal Medicine, the researchers reasoned that this type of dietary supplement helps fill nutritional gaps, improves general health, might help prevent chronic disease, will cause no harm and is easily worth the few cents a day that it costs.
To "call the case closed" is wrong and "misinforms the public and the medical community," the researchers wrote. Their statements were a response to an editorial in the same publication last year that argued that such supplements are unnecessary and received widespread publicity.
The statement was authored by nutrition experts from OSU, the Children's Hospital Oakland Research Institute, Tufts University and the Harvard School of Public Health.
While most nutrition experts agree that a balanced and nutritious diet is the best way to obtain needed nutrients, the researchers in this commentary point out that many Americans have a less-than-perfect diet—long on calories and short on nutrients—and the vast majority are not getting enough of several important vitamins and minerals.
"It's naïve to ignore the fact that most people have micronutrient inadequacies, and wrong to condemn a daily supplement that could cover these nutritional gaps safely and at low cost," said Balz Frei, professor and director of the Linus Pauling Institute, and a biochemist in the OSU College of Science.
"There's strong evidence that a multivitamin/mineral supplement supports normal functioning of the body and helps improve overall health, and may even help lower chronic disease risk," Frei said. "It's irresponsible to ignore decades of nutrition research and tell the people of the United States they have no need for a supplement that could be so helpful, and costs as little as $1 a month.
"And if they have a poor diet, people should try to improve that as well," he said. "The two are not mutually exclusive."
Among the points the researchers made in their commentary:
The vast majority of people in the U.S. do not meet all of the guidelines for dietary intake of vitamins and minerals.

More than 93 percent of adults in the U.S. do not get the estimated average requirement of vitamins D and E from their diet; 61 percent not enough magnesium; and 50 percent not enough vitamin A and calcium.

Many subpopulations have even more critical needs for micronutrients, including older adults, African Americans, obese persons and some people who are ill or injured.

Concerns about "increased mortality" from supplements of vitamins A and E have been based on extremely high use through supplements far beyond the amount available in a multivitamin, and in the case of vitamin E largely refuted by comprehensive meta-analyses.
The value of proper nutrition, on the other hand, is wide-ranging and positive. Micronutrients maintain normal cell and tissue function, metabolism, growth and development. A supplement that helps a person "cover all the bases" can help protect daily, routine health.
Overt deficiency diseases such as scurvy or rickets are increasingly rare in the U.S. due to improved diet and fortified foods. However, certain vitamin and mineral deficiencies are still a major issue in the developing world, especially vitamin A, iron, iodine and zinc. According to the World Health Organization, more than 650,000 children under the age of five die around the world every year from deficiency in vitamin A.
And the potential for vitamins and other micronutrients to help reduce or prevent chronic disease continues to show promise. One of the longest, largest controlled studies ever done, the Physicians' Health Study II, found a significant eight percent reduction in total cancer incidence in male physicians—people who, through their education, income and lifestyle, probably had diets much closer to optimal than the average American.
"There are many issues that have helped to mislead people when it comes to the study of micronutrients," Frei said. "For instance, most research is done without first checking to see if a person is inadequate in a nutrient, and you won't find much effect from a supplement if it isn't needed.
"In similar fashion, too much research has been done with groups such as doctors and nurses who are probably not representative of the general population," he said. "Whatever has been shown to be useful in such research probably would be even more effective in people who have poor diets or clear nutritional inadequacies."
The researchers wrote in their conclusion that to "label multivitamin and mineral supplements useless, harmful and a waste of money is wrong."
——–
YOU MIGHT ALSO LIKE
How Weight Gain During Pregnancy Could Protect Your Baby From Toxic Chemicals
Minnesotans vs. McDonald's Toxic Taters
——–
EcoWatch Daily Newsletter
By Sabrina Kessler
Far-reaching allegations about how a climate-sinning American multinational could shamelessly lie to the public about its wrongdoing mobilized a small group of New York students on a cold November morning. They stood in front of New York's Supreme Court last week to follow the unprecedented lawsuit against ExxonMobil.
By Alex Robinson
Leah Garcés used to hate poultry farmers.
The animal rights activist, who opposes factory farming, had an adversarial relationship with chicken farmers until around five years ago, when she sat down to listen to one. She met a poultry farmer called Craig Watts in rural North Carolina and learned that the problems stemming from factory farming extended beyond animal cruelty.
People navigate snow-covered sidewalks in the Humboldt Park neighborhood on Nov. 11 in Chicago. Scott Olson / Getty Images
Temperatures plunged rapidly across the U.S. this week and around 70 percent of the population is expected to experience temperatures around freezing Wednesday.
A general view of the flooded St. Mark's Square after an exceptional overnight "Alta Acqua" high tide water level, on Nov. 13 in Venice. MARCO BERTORELLO / AFP / Getty Images
President Donald Trump doesn't like wind turbines.
In April, he claimed they caused cancer, and he sued to stop an offshore wind farm that was scheduled to go up near land he had purchased for a golf course in Aberdeenshire in Scotland. He lost that fight, and now the Trump Organization has agreed to pay the Scottish government $290,000 to cover its legal fees, The Washington Post reported Tuesday.
A verdant and productive urban garden in Havana. Susanne Bollinger / Wikimedia Commons
By Paul Brown
When countries run short of food, they need to find solutions fast, and one answer can be urban farming.
Trevor Noah appears on set during a taping of "The Daily Show with Trevor Noah" in New York on Nov. 26, 2018.
The Daily Show With Trevor Noah / YouTube screenshot