This website uses cookies to ensure you get the best experience while browsing it. By clicking 'Got It' you're accepting these terms.
Nuclear Industry Worldwide Faces Escalating Battle to Keep Aging Reactors Running
Jun. 06, 2016 08:08AM EST
Energy
By Paul Brown
Life extensions to nuclear plants in Europe and North America are repeatedly being granted by safety regulators. But, according to nuclear plant owners, 25 percent of parts are now obsolete, so keeping the reactors going is becoming an increasing problem as components wear out.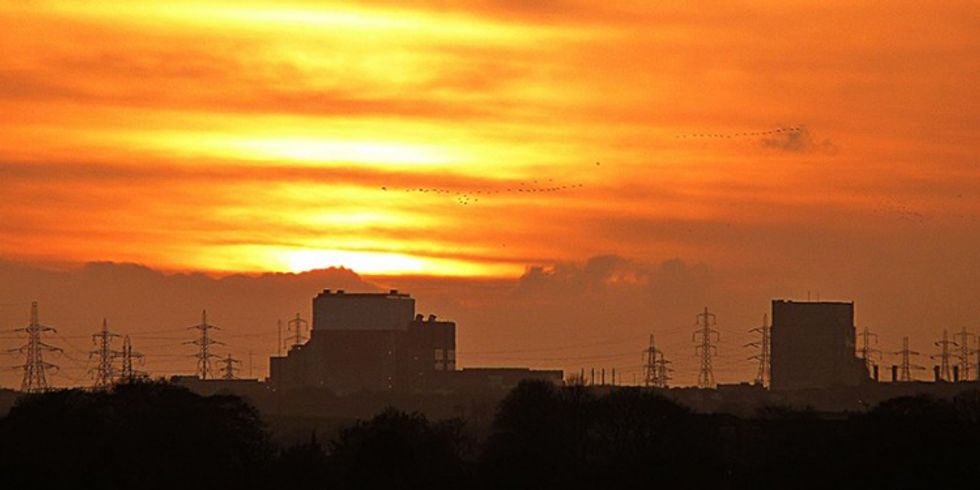 This is the background to the Nuclear Power Plant Optimisation Summit being held in Brussels tomorrow and Wednesday, when 150 of the world's top nuclear executives will share experience on how to keep their stations open.
In theory, it makes economic sense to keep running a nuclear reactor well beyond its original design life, so long as it does not pose safety problems. With the capital cost of building the reactor written off decades earlier, profits can be substantial if the running costs can be kept low.
Life Extensions
In France, where 75 percent of electricity supply comes from 58 reactors, the government announced in February that it was prepared to raise the limit on the life of reactors from 40 to 50 years.
Also in February, two reactors in the UK that began generating in 1983 and are due to close in 2019 had their lives extended to 2024. Two others commissioned in 1988 will now work on until 2030. In all four cases, the owner can apply for further life extensions after that.
But nuclear power plants built across the world in the 1970s and 80s rely on computer technology and components now long out of production. Replacing worn-out parts is becoming a serious problem, causing an increasing number of unplanned and expensive shutdowns while components are updated.
Low prices for electricity have put increasing pressure on nuclear generators to make their operations more efficient and to prevent outages, so that they can still squeeze a profit out of these reactors.
The alternative is to close them down and face the vast cost of decommissioning them—which, in accountancy terms, turns the power station from an asset into a very large liability. This would be enough to make some power companies technically bankrupt.
A survey of those employed in the industry found nine out of 10 people agreeing that the industry needed to improve its efficiency and 86 percent thought the age of the plants was having a moderate or significant effect on efficiency.
Increasingly Critical
Three-quarters of the problems were caused by ageing equipment, partly because buying replacement parts proved impossible. And finding people with the expertise to operate obsolete equipment is a problem as experienced staff retire.
Although some countries, notably China and South Korea, have a nuclear building program and relatively young reactors, the situation elsewhere is increasingly critical for the industry.
In Europe, there is little chance of replacing the obsolescent fleet with new plants. Perhaps the starkest example is France, with its 58 ageing reactors. It is building only one new replacement reactor.
This plant, at Flamanville in Normandy, should already be in operation, but is years late and three times over budget. Plans to build others have been shelved.
Unless France can keep granting life extensions to its existing plants, the country will have to invest in renewables on a vast scale to keep its carbon emissions in check.
YOU MIGHT ALSO LIKE
Oil Train Derails in Columbia River Gorge, Rally Calls for Ban on 'Bomb Trains'
What Will Finally Shut Down Diablo Canyon Nukes? Could a Bernie Win Help?
Chile Producing So Much Solar Energy It's Giving Electricity Away for Free
These Four People Were Sued for $30 Million After Speaking Out Against a Hazardous Waste Dump
EcoWatch Daily Newsletter
One of the 25 new Long Beach Transit hybrid gasoline-electric buses on April 23, 2009. Jeff Gritchen / Digital First Media / Orange County Register / Getty Images
In Long Beach, California, some electric buses can charge along their route without cords or wires.
When a bus reaches the Pine Avenue station, it parks over a special charging pad. While passengers get on and off, the charger transfers energy to a receiver on the bottom of the bus.
Semi trucks travel along I94 on June 21 near Lake forest, Illinois. Scott Olson / Getty Images
The Trump administration pushed through an exemption to clean air rules, effectively freeing heavy polluting, super-cargo trucks from following clean air rules. It rushed the rule without conducting a federally mandated study on how it would impact public health, especially children, said the Environmental Protection Agency (EPA) Inspector General Charles J. Sheehan in a report released yesterday, as the AP reported.

A time-restricted eating plan provides a new way to fight obesity and metabolic diseases that affect millions of people worldwide. RossHelen / iStock / Getty Images Plus
By Satchin Panda and Pam Taub
People with obesity, high blood sugar, high blood pressure or high cholesterol are often advised to eat less and move more, but our new research suggests there is now another simple tool to fight off these diseases: restricting your eating time to a daily 10-hour window.
Kunhui Chih / iStock / Getty Images Plus
A man and his dog walk past an H&M store in Stockholm, Sweden on March 11, 2014. Melanie Stetson Freeman / The Christian Science Monitor via Getty Images
By Ashutosh Pandey
H&M's flagship store at the Sergels Torg square in Stockholm is back in business after a months-long refurbishment. But it's not exactly business as usual here.