This website uses cookies to ensure you get the best experience while browsing it. By clicking 'Got It' you're accepting these terms.
NRDC Partnership Produces First-Ever Stock Index Excluding Fossil Fuel Companies
Apr. 29, 2014 11:36AM EST
Americans are worried about pollution—oil trains running through their towns, fracking in their neighborhoods, coal dust in their air. They're worried about what the future will look like for their children if carbon pollution continues unchecked.
Wall Street is worried about it too. Under pressure from a growing movement of people who want their money out of fossil fuels, universities, pension investors and foundations are looking to exclude coal, oil and gas stocks from their portfolios. Until now, it could be hard to figure out if investments were free of fossil fuels: Large portfolios like retirement funds invest in multiple companies at once and might put money in oil, gas, or coal. As a result, well-meaning investors might find themselves holding so-called "passive" investments in the very companies they wanted to avoid.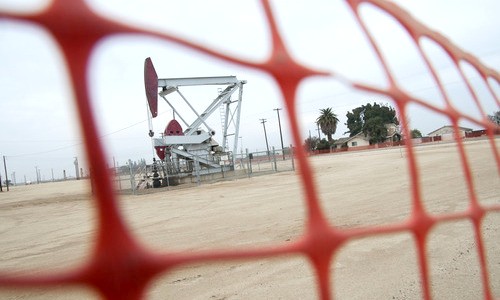 For decades, NRDC has created and supported policies that will ultimately end our reliance on fossil fuels. Today, we are proud to announce that we are working to accelerate that change by helping to create an innovative investment solution that will aid investors who want to keep their money out of fossil fuel companies.
Over the last year, NRDC has partnered with BlackRock and FTSE Group, the global index provider, to launch the first stock market index to exclude fossil fuel companies—a new tool that will help ensure that climate-conscious investors can match their financial interests with their values.
A stock market index helps investors track the performance of a group of stocks. NRDC worked with FTSE to develop comprehensive and transparent methodologies that screen out companies linked to owning, exploring, or extracting fossil fuels. Now, investment companies like BlackRock will use the FTSE index to create low-cost portfolios for customers who don't want to invest their money in fossil fuel companies.
It's a critical need. Foundations, universities, pension groups, and other major organizations that have wanted to get out of fossil fuel investments have a responsible path to do so—one that will allow them to continue to make money for their clients, but not at the expense of our air, water and climate.
Over the past six months, 80 percent of new electricity installed in the U.S. came from renewable energy. We are beginning to replace fossil fuels that endanger our health and climate.
Now, we need others to join us in the fight for a clean energy future. Demonstrating market demand for this index and related investment solutions will help support the growing movement to shift investments away from dirty fuels.
You can help: Tell your university, your company's pension advisors, your place of worship: It is time to invest in a clean energy future. It is time to invest in our children's future and do the work we must do to leave them the world they deserve.
——–
YOU ALSO MIGHT LIKE
New IPCC Report: Fossil Fuel Divestment Must Start Now
Climate Leaders Tell Bill Moyers About The Need For Global Fossil Fuel Divestment
Bloomberg Launches First Tool to Measure Risk of Carbon Assets Still in Ground
——–
Three scissor-tailed flycatcher fledglings in a mesquite tree in Texas. Texas Eagle / CC BY-NC 2.0
By Gary Paul Nabhan
President Trump has declared a national emergency to fund a wall along our nation's southern border. The border wall issue has bitterly divided people across the U.S., becoming a vivid symbol of political deadlock.
PeopleImages / E+ / Getty Images
By Daniel Ross
Hurricane Florence, which battered the U.S. East Coast last September, left a trail of ruin and destruction estimated to cost between $17 billion and $22 billion. Some of the damage was all too visible—smashed homes and livelihoods. But other damage was less so, like the long-term environmental impacts in North Carolina from hog waste that spilled out over large open-air lagoons saturated in the rains.
Hog waste can contain potentially dangerous pathogens, pharmaceuticals and chemicals. According to the state's Department of Environmental Quality, as of early October nearly 100 such lagoons were damaged, breached or were very close to being so, the effluent from which can seep into waterways and drinking water supplies.
This picture taken on May 21, 2018 shows discarded climbing equipment and rubbish scattered around Camp 4 of Mount Everest. Decades of commercial mountaineering have turned Mount Everest into the world's highest rubbish dump as an increasing number of big-spending climbers pay little attention to the ugly footprint they leave behind. DOMA SHERPA / AFP / Getty Images
China has closed its Everest base camp to tourists because of a buildup of trash on the world's tallest mountain.
Researchers tested the eggs of Arctic northern fulmers like these in Nunavut, Canada.
Fiona Paton / Flickr
By Madison Dapcevich
Plastics have been recorded in every corner of the world, from the remote icy waters of Antarctica to the bellies of deep-sea fishes. Now, preliminary findings presented at this year's American Association for the Advancement of Science (AAAS) annual meeting in Washington, DC suggest that bird eggs from the high Arctic—one of the most remote wildernesses on the planet—show evidence of contamination from chemicals used in plastics.