Notre Dame Researchers Explore Technology to Realize Full Potential of Solar Power
Jan. 27, 2014 04:20PM EST
Business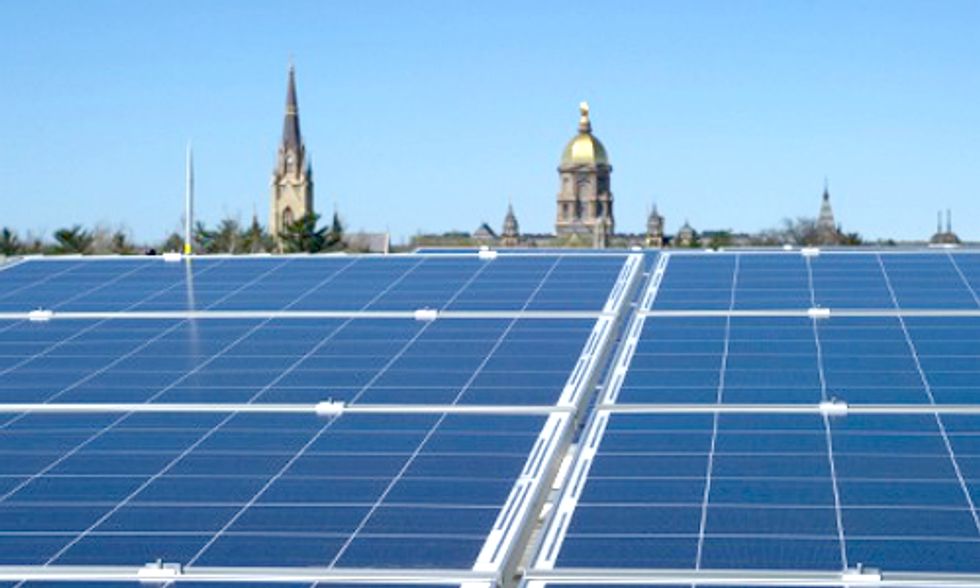 Researchers at the University of Notre Dame say it takes just one hour for the sun to deliver more energy to the Earth's surface than what the entire world uses in just one year. To them, discovering inexpensive, yet innovative, technologies can help us realize the full potential of solar power.
A group led by graduate student Jeffrey Christians says it has identified an inorganic material for perovskite solar cells that provides a lower-cost alternative to the polymers currently used in cells. The researchers think organo-lead halide perovskite solar cells—and their "record efficiency levels"—can lead the next generation of solar cells.
Solar cells have exclusively used organic, hole-conducting polymers that conduct electricity in the cells. Organic polymers are normally more expensive because they are synthetically produced and need to be pure for photovoltaic applications, according to the study.
The researchers replaced an organic polymer with copper iodide, which is cheaper and inorganic. The copper iodide produced power conversion efficiencies as high as 6 percent. Although comparable cells with organic polymers can achieve close to 8-percent efficiency, copper iodide could surpass that level with a few refinements to the solar cell, according to the researchers, who published their study in the December Journal of the American Chemical Society.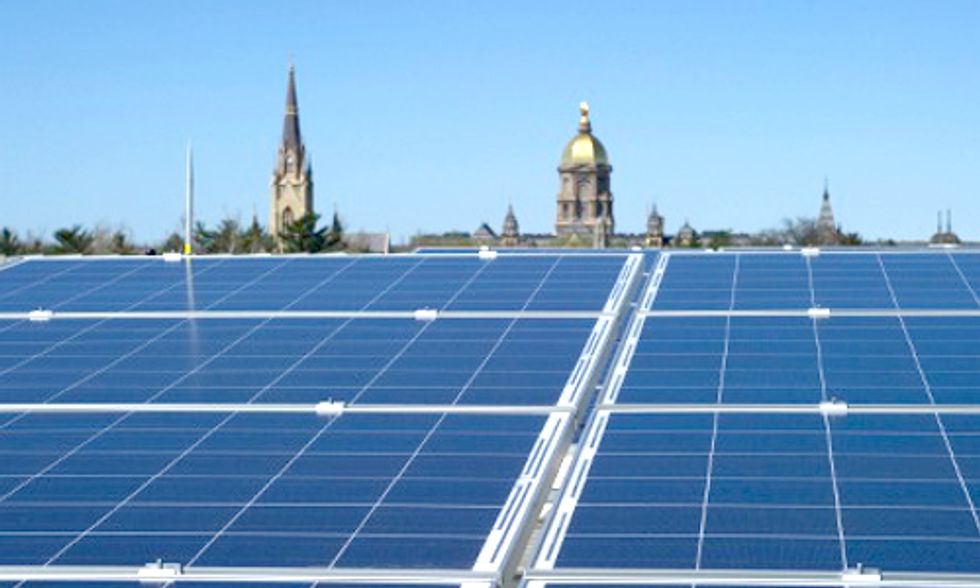 "Of all the potential renewable energy sources available, solar energy is really the only option that has the potential to completely meet humanity's energy needs," Christians said in a University of Notre Dame College of Science publication. "However, to reach this ambitious goal, there needs to be a transformative solar cell technology that dramatically lowers the cost for consumers."
The group's goal is commercial competitiveness, which would come with 10-percent efficiency. They have already identified areas and ideas to optimize the perovskite and hole-conducting layers to better the performance of the perovskite solar cells.
"This is our first attempt to employ bench-top technology to design simple and cheaper solar cells with efficiencies competitive with current commercial photovoltaic devices," Christians said. "This work opens the door for further research and the exploration of a range of inorganic materials, potentially making these already inexpensive solar cells even more affordable."
Visit EcoWatch's RENEWABLES page for more related news on this topic.

EcoWatch Daily Newsletter