This website uses cookies to ensure you get the best experience while browsing it. By clicking 'Got It' you're accepting these terms.
Not So Fast: LA City Council Demands Complete Transparency Before San Onofre Nuke Restart
Apr. 29, 2013 09:35AM EST
Renewable Energy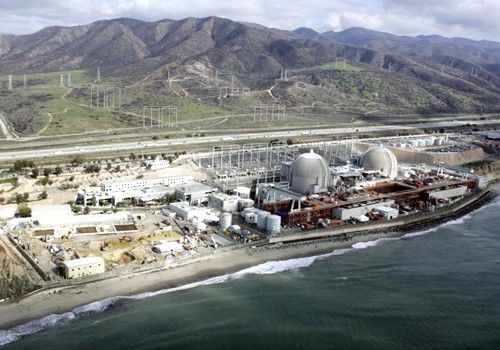 A unanimous Los Angeles City Council has demanded the Nuclear Regulatory Commission (NRC) conduct extended investigations before any restart at the San Onofre Nuclear Generating Station.
The move reflects a deep-rooted public opposition to resumed operations at reactors perched in a tsunami zone near earthquake faults that threaten all of Southern California.
Meanwhile, yet another top-level atomic insider has told ABC News that San Onofre Units 2 and 3 are not safe to operate.
On April 23, Los Angeles' 11 city council members approved a resolution directing the NRC to "make no decision about restarting either San Onofre unit" until it conducts a "prudent, transparent and precautionary" investigation. The city wants "ample opportunity" for public comment and confirmation that "mandated repairs, replacements or other actions" have been completed to guarantee the public safety.
California's largest city thus joins Del Mar, Encinitas, Irvine, Laguna Beach, Mission Viejo, San Clemente, Santa Monica, Solana Beach, Vista, Berkeley, Fairfax and the San Diego Unified School District board in asking the NRC to take all steps necessary to guarantee the public safety. Some resolutions include the demand that the NRC make utility officials testify under oath in public before San Onofre might be allowed to go back on line.
The sentiment has been echoed by U.S. Sen. Barbara Boxer (D-CA) who chairs the Senate committee that oversees the NRC. Sen. Boxer has been joined by Rep. Ed Markey (D-MA) in questioning whether Southern California Edison knew steam generators being installed at San Onofre were faulty.
The new Mitsubishi generators cost some $770,000,000. But critical tubes began banging together and sprang leaks after less than a year of operations. As many as 17 percent of the plant's 19,400 tubes may have been involved.
The reactors were shut in January 2012. Edison has since billed ratepayers roughly a billion dollars for them, even though they've generated no electricity for more than a year. The utility says it needs the reactors' power for the coming southern California summer, even though the region operated just fine last summer without them.
ABC News has now broadcast warnings from a 25-year insider at San Onofre. "There is something grossly wrong," the whistleblower told a San Diego TV station in a carefully disguised appearance.
Edison wants to operate Unit 2 for five months on an experimental basis. But there are 8 million people living within a 50-mile radius.
"If an accident like this happens, [an] emergency plan is not geared to handle such a public safety devastation," says ABC's inside source. "Those things have never been practiced or demonstrated in a drill scenario."
The U.S. Government Accountability Office (GOA) has recently confirmed the confused state of atomic evacuation planning nationwide, a warning picked up by Sen. Bob Casey (D-PA).
Such warnings echo those of former NRC Chair Gregory Jaczko, who has told the public that none of the 104 reactors currently licensed to operate in the U.S. are safe. The industry, he says, is "just rolling the dice" by continuing to operate these commercial reactors, including San Onofre.
Edison has dismissed Jaczko, the GOA and the whistleblower's warnings in demanding a June 1 restart. Sen. Boxer and Rep. Markey want the NRC to refuse approval until public hearings can be held. But the Commission seems to be rushing ahead with the licensing process.
This unanimous resolution from Los Angeles and so many other southern California communities may have a significant impact. The public is being asked to call Sen. Boxer (202-224-3553) and Rep. Markey (202-225-2836) in support of formal hearings to predate any licensing.
Putting Edison, Mitsubishi and the reactors' inside operators under oath, on the stand, in front of the public could help answer some key questions about some very expensive decisions that have put the health, safety and economy of southern California at serious risk.
Despite Edison's fierce opposition, renewables are spreading rapidly throughout the region. With no real need for San Onofre's power, activism has never had a more decisive potential impact.
A radioactive cloud from a restarted San Onofre could completely contaminate San Diego, Los Angeles and the central valley, carrying all the way across the U.S. within four days.
With an NRC decision apparently imminent, Sen. Boxer and the City of Los Angeles are right to demand complete transparency and total public access to everything there is to know about this infernal machine.
This power plant is truly on the brink of being shut forever. Let's make sure that happens. The time is now.
Visit EcoWatch's NUCLEAR POWER page for more related news on this topic.
——–
Click here to tell Congress to Expedite Renewable Energy.

EcoWatch Daily Newsletter
Artist's conception of solar islands in the open ocean. PNAS
Millions of solar panels clustered together to form an island could convert carbon dioxide in seawater into methanol, which can fuel airplanes and trucks, according to new research from Norway and Switzerland and published in the Proceedings of the National Academy of Sciences journal, PNAS, as NBC News reported. The floating islands could drastically reduce greenhouse gas emissions and dependence on fossil fuels.
Marcos Alves / Moment Open / Getty Images
More than 40 percent of insects could go extinct globally in the next few decades. So why did the U.S. Environmental Protection Agency (EPA) last week ok the 'emergency' use of the bee-killing pesticide sulfoxaflor on 13.9 million acres?
EcoWatch teamed up with Center for Biological Diversity via EcoWatch Live on Facebook to find out why. Environmental Health Director and Senior Attorney Lori Ann Burd explained how there is a loophole in the The Federal Insecticide, Fungicide, and Rodenticide Act under section 18, "that allows for entities and states to request emergency exemptions to spraying pesticides where they otherwise wouldn't be allowed to spray."
Simple swaps that cut down on kitchen trash.
Sponsored
By Kayla Robbins
Along with the bathroom, the kitchen is one of the most daunting areas to try and make zero waste.
View of downtown Miami, Florida from Hobie Island on Feb. 2, 2019.
Michael Muraz / Flickr
The Democratic candidates for president descended upon Miami for a two-night debate on Wednesday and Thursday. Any candidate hoping to carry the state will have to make the climate crisis central to their campaign, as The New York Times reported.
By Sharon Kelly
On Monday, the Wall Street Journal featured a profile of Scott Sheffield, CEO of Pioneer Natural Resources, whose company is known among investors for its emphasis on drawing oil and gas from the Permian basin in Texas using horizontal drilling and hydraulic fracturing, or fracking.
Pexels
By Craig K. Chandler
The federal government has available to it, should it choose to use them, a wide range of potential climate change management tools, going well beyond the traditional pollution control regulatory options. And, in some cases (not all), without new legislative authorization.
Denis Poroy / Getty Images
By Dan Gray
Processed foods, in their many delicious forms, are an American favorite.
But new research shows that despite increasing evidence on just how unhealthy processed foods are, Americans have continued to eat the products at the same rate.
By Sarah Steffen
With a profound understanding of their environmental surroundings, indigenous communities around the world are often cited as being pivotal to tackling climate change.