Norway Becomes World's First Country to Ban Deforestation
Norway has become the first country to ban deforestation. The Norwegian Parliament pledged May 26 that the government's public procurement policy will be deforestation-free.
Any product that contributes to deforestation will not be used in the Scandinavian country. The pledge was recommended by Norwegian Parliament's Standing Committee on Energy and Environment as part of the Action Plan on Nature Diversity. Rainforest Foundation Norway was the main lobbying power behind this recommendation and has worked for years to bring the pledge to existence.
---
"This is an important victory in the fight to protect the rainforest," Nils Hermann Ranum, head of policy and campaign at Rainforest Foundation Norway said in a statement. "Over the last few years, a number of companies have committed to cease the procurement of goods that can be linked to destruction of the rainforest. Until now, this has not been matched by similar commitments from governments. Thus, it is highly positive that the Norwegian state is now following suit and making the same demands when it comes to public procurements."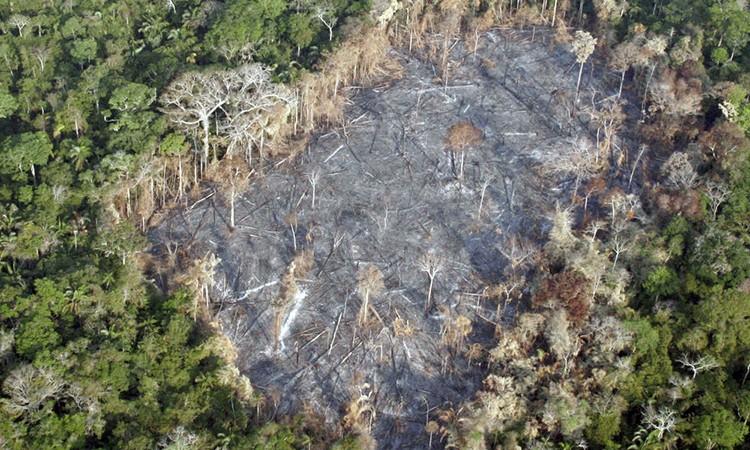 Photo credit: World Wildlife Fund
Norway's action plan also includes a request from parliament that the government exercise due care for the protection of biodiversity in its investments through Norway's Government Pension Fund Global.
"Other countries should follow Norway's leadership, and adopt similar zero deforestation commitments," Ranum said. "In particular, Germany and the UK must act, following their joint statement at the UN Climate Summit."
Germany and the UK joined Norway in pledging at the 2014 UN Climate Summit to "promote national commitments that encourage deforestation-free supply chains," through public procurement policies and to sustainably source products like palm oil, soy, beef and timber, the Huffington Post reported.
Beef, palm oil, soy and wood products in Argentina, Bolivia, Brazil, Paraguay, Indonesia, Malaysia and Papau New Guinea were responsible for 40 percent of deforestation between 2000 and 2011. Those seven countries were also responsible for 44 percent of carbon emissions, Climate Action reported.
Another Step in the Right Direction
Norway's recent pledge is yet another step the country has taken to combat deforestation. The Scandinavian country funds several projects worldwide.
The Norwegian government announced a $250 million commitment to protect Guyana's forest, WorldWatch Institute reported. The South American country, which has its forests zoned for logging, received the money over a four-year period from 2011 to 2015.
"Our country is at a stage where our population is no less materialistic [than industrialized countries] and no less wanting to improve their lives," Carolyn Rodrigues-Birkett, Guyana's minister of foreign affairs, said. "We want to continue our development, but we can't do that without a form of payment."
The partnership is part of the UN's initiative Reducing Emissions from Deforestation and Forest Degradation, which was launched in 2008. Guyana is unique among its counterparts in the initiative because the country's forests don't face significant deforestation pressure.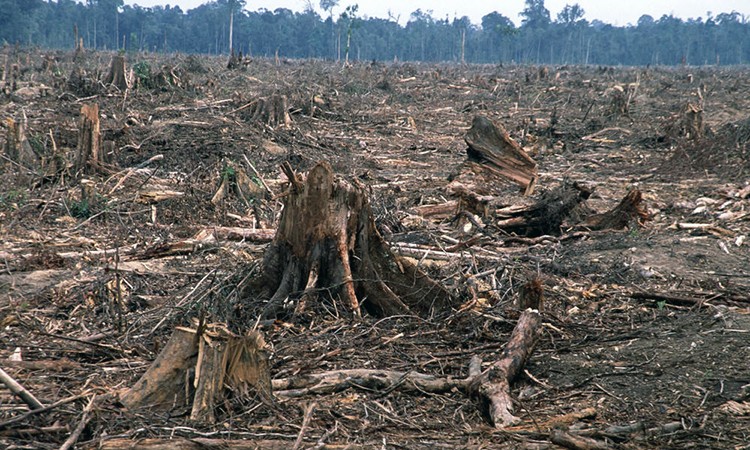 Photo credit: World Wildlife Fund
In 2015, Norway paid $1 billion to Brazil, home to 60 percent of the Amazon forest, for completing a 2008 agreement between the two countries to prevent deforestation, according to mongabay.com. Deforestation of the Brazilian Amazon decreased more than 75 percent over the last decade, representing the single biggest emissions cut in that time period. The deal helped save more than 33,000 square miles of rainforest from clear-cutting, National Geographic reported.
The partnership was praised by UN Secretary General Ban Ki-moon:
"The partnership between Brazil and Norway through the Amazon Fund shows intensified support for one of most impressive climate change mitigation actions of the past decades. This is an outstanding example of the kind of international collaboration we need to ensure the future sustainability of our planet."
The Amazon has lost around 17 percent of its trees in the last 50 years, according to World Wildlife Fund.
This TED talk explains how Brazil reached its goal:
Norway doesn't just focus on South American forests. The country is also hard at work in Africa and other regions of the planet.
Liberia, with the help of Norway, became the first nation in Africa to stop cutting down trees in return for aid, the BBC reported. The deal involves Norway paying the West African country $150 million through 2020 to stop deforestation.
"We hope Liberia will be able to cut emissions and reduce poverty at the same time," Jens Frolich Holte, a political adviser to the Norwegian government, said.
Liberia is home to 43 percent of the Upper Guinean forest and the last populations of western chimpanzees, forest elephants and leopards. The country agreed to place 30 percent or more of its forests under protection by 2020.
The Case for Deforestation Bans
Forests cover 31 percent of the land on Earth. They are the planet's figurative lungs, producing oxygen and removing carbon dioxide from the atmosphere. Forests also provide homes to people and much of the world's wildlife.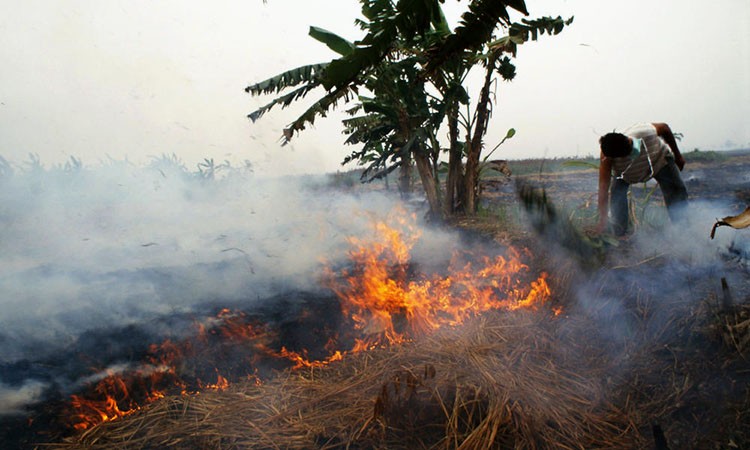 Fire burning in peat moss area in Central Kalimantan Indonesia. Photo credit: World Wildlife Fund
There are 1.6 million people who rely on forests for food, fresh water, clothing, medicine and shelter, according to the World Wildlife Fund. But people also see forests as an obstacle they must remove. Around 46,000 to 58,000 square miles of forest are lost each year—a rate equal to 48 football fields every minute.
Deforestation is estimated to contribute around 15 percent of all greenhouse gas emissions. Not only does deforestation contribute to climate change, it can also disrupt livelihoods and natural cycles, the World Wildlife Fund said. Removal of trees can disrupt the water cycle of the region, resulting in changes in precipitation and river flow, and contribute to erosion.
Ryan Zinke with Rick Perry at the Boy Scouts Jamboree. Twitter
In less than one week, Interior Sec. Ryan Zinke will submit his final recommendations to President Trump on whether 27 national monuments around the country should be downsized, eliminated, transferred to state control or left alone.
But as Aaron Weiss, the media director of the conservation group Center for Western Priorities, pointed out: "Rather than spending his final week hearing from local communities who have worked tirelessly to protect their natural and cultural heritage as national monuments, Secretary Zinke is on vacation in the Mediterranean. His wife, Lola Zinke, tweeted a picture early this morning of herself and Secretary Zinke enjoying a sunrise on the Bosphorus Strait."
Keep reading...
Show less
Energy
Aug. 18, 2017 07:19AM EST
Richland County Wetland destroyed by spilled drilling fluids during construction of Rover Pipeline, April 14. Sierra Club

Energy Transfer Partners' controversial $4.3 billion Rover pipeline has more negative inspection reports than any other major interstate natural gas pipeline built in the last two years, according to a new Bloomberg analysis.
The 713-mile pipeline, which will carry fracked gas across Pennsylvania, West Virginia, Ohio and Michigan and Canada, has been stalled from numerous environmental violations, including a 2 million gallon drilling fluid spill into an Ohio wetland in April.
Keep reading...
Show less
Energy
Aug. 18, 2017 01:16PM EST
Pipes for the Constitution Pipeline are stacked at a pipe yard in Altamont, New York.
The U.S. Court of Appeals for the Second Circuit upheld New York State's denial of a water quality certification for the Constitution Pipeline Friday, a critical win for the Attorney General's office and the state's authority to take necessary action to protect its waters and natural resources. The appeals court noted that the state is entitled to "conduct its own review of the Constitution Project's likely effects on New York waterbodies and whether those effects would comply with the state's water quality standards."
New York must be able to do what's necessary to protect our environment—and we're glad that the court agreed.

Keep reading...
Show less
iStock
By Anne Bolen
On Aug. 21, for the first time since 1918, a total solar eclipse will cross the U.S. from coast to coast. Along the path of totality, the moon will completely block out the sun, turning day to twilight for nearly three minutes. While a partial eclipse will be visible throughout the U.S., millions will be flocking to spots along the path of totality, which begins in Salem on Oregon's coast about 10:15 a.m. Pacific Daylight Time and exits the nation at Charleston, South Carolina, where maximum coverage will occur about 2:47 p.m. Eastern Daylight Time. Perhaps no other natural event will inspire so many people to go outdoors.
Keep reading...
Show less
Energy
Aug. 18, 2017 07:34AM EST
The Trump administration released an environmental review Thursday of Hilcorp Alaska's Arctic offshore drilling development. Hilcorp plans to build a 9-acre artificial island and 5.6-mile pipeline in the Beaufort Sea for its offshore drilling project. The Trump administration's draft environmental impact statement proposes to greenlight the dangerous drilling plan, which would be a first for federal waters in the Arctic.
Keep reading...
Show less
Equinac
Not again! A baby dolphin died last Friday in southern Spain after beachgoers took the mammal out of the water and passed it around for photos, according to media reports.
The incident was detailed in several Facebook posts from Equinac, a Spanish marine wildlife conservation group.
Keep reading...
Show less
President Trump has made sweeping efforts to scrap Obama-era environmental protections, but the current administration's latest moves are oddly specific.
The National Park Service (NPS) announced Wednesday that it has rescinded the 2011 "Water Bottle Ban" that allowed parks to prohibit the sale of disposable plastic water bottles. That same day, news emerged that the Trump administration removed a nine-slot Capital Bikeshare station at the White House that was requested and installed during the Obama years and used by staffers.
Keep reading...
Show less
Energy
Aug. 17, 2017 11:46AM EST
In March 2013, ExxonMobil's Pegasus Pipeline sprung a leak,
spilling
210,000 gallons of tar sands crude into a neighborhood of Mayflower, Arkansas.
By Catherine Collentine
In March of 2013, ExxonMobil's Pegasus Pipeline sprung a leak, spilling an estimated 210,000 gallons of toxic tar sands crude into a residential neighborhood of Mayflower, Arkansas.
This week, a federal court ruled that the Obama administration over-penalized Exxon for dumping hundreds of thousands of gallons of a pollutant onto the streets of Mayflower and threw out a number of safety violations levied against Exxon on the basis that the company met its legal obligations to consider the risks associated with the pipeline.
Keep reading...
Show less