North Sea Gas Leak Does Nothing to Encourage Independent Inspection
Apr. 02, 2012 01:10PM EST
Energy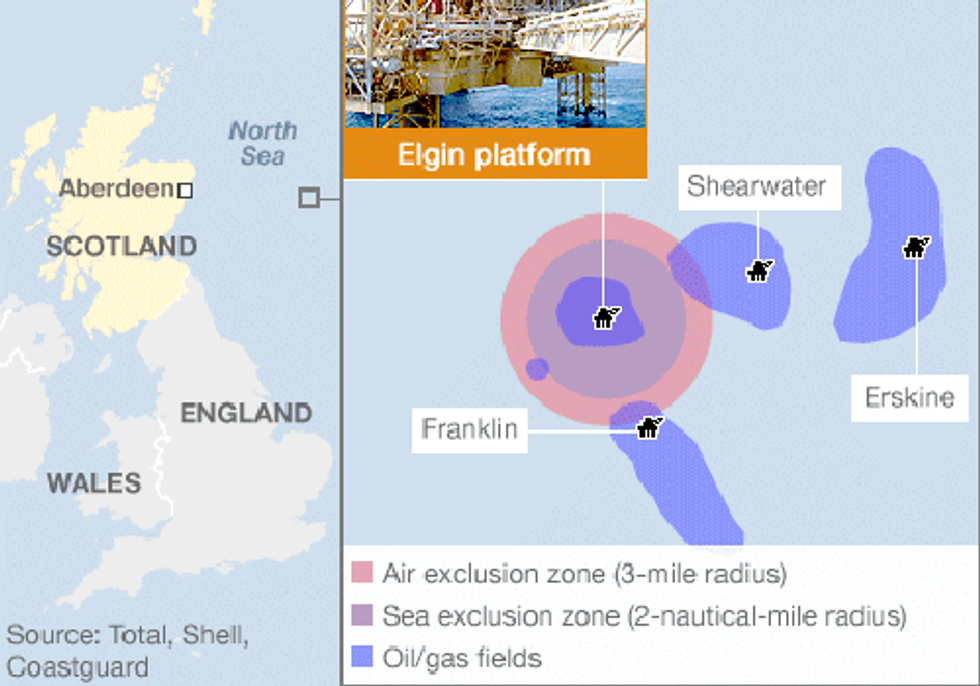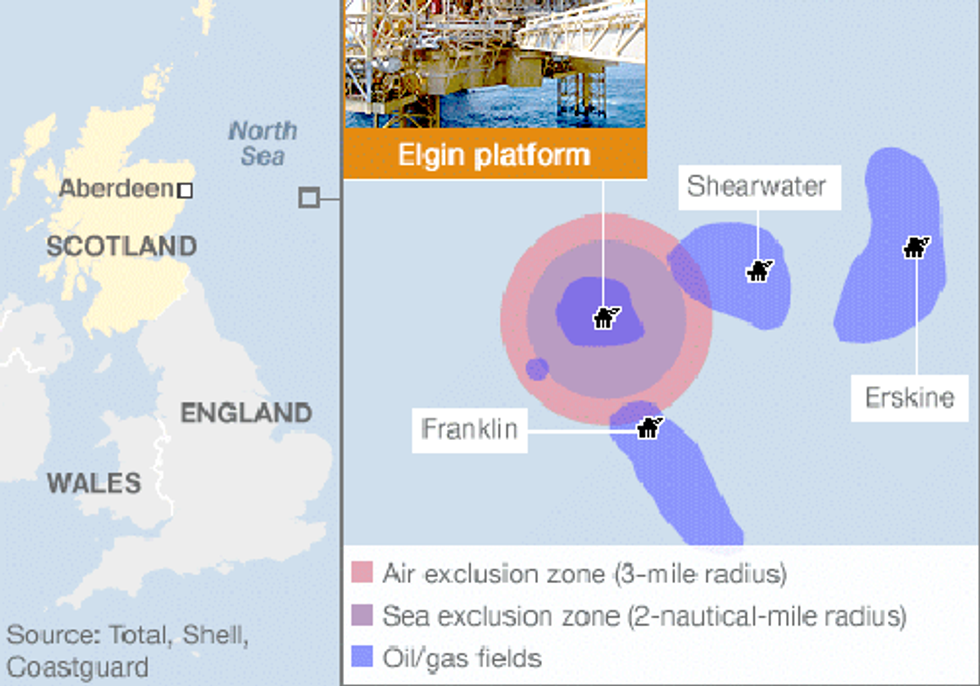 A gas leak that erupted at the Elgin offshore installation in UK waters last week has highlighted once again the risky business of offshore drilling. It also highlights the weakness in the proposed EU regulation on offshore activities not to include the development of an independent EU-wide inspection agency.
"For too long, national governments have put too much trust in the safety claims of offshore operators and the commission proposal does little to prevent this from continuing," said Chris Carroll of Seas At Risk. "European decision-makers must include the requirement for an independent European agency to inspect offshore drilling operations and ensure that new EU regulations are being implemented by Member States."
Despite strong calls for an EU role to inspect and investigate the performance of offshore installations and to check on the performance of Member States, the commission dropped the measure from their proposal that was published last year.
A dedicated EU agency responsible for enforcing EU standards would be an appropriate response to the revelations in both the U.S. and Europe subsequent to the Deepwater Horizon spill that indicated national regulators have in the past relied too heavily on the safety claims made by industry.
The UK regime has substantial problems. Aside from the latest incident at the Elgin platform, just last year the UK suffered what was considered the worst oil spill in a decade at a North Sea pipeline. And in a shocking revelation about UK offshore operations, the UK's Guardian newspaper also revealed last year that UK waters have suffered major or significant leaks at a rate of almost one every week throughout 2009 and 2010.
The commission proposal for regulation does have some positive elements, but it also needs substantial strengthening to ensure that Europe's waters are protected against the highly risky pursuit for oil and gas in ever more hazardous settings.
For more information, click here.
EcoWatch Daily Newsletter