North Face Co-Founder Dies in Kayaking Accident
Dec. 10, 2015 09:21AM EST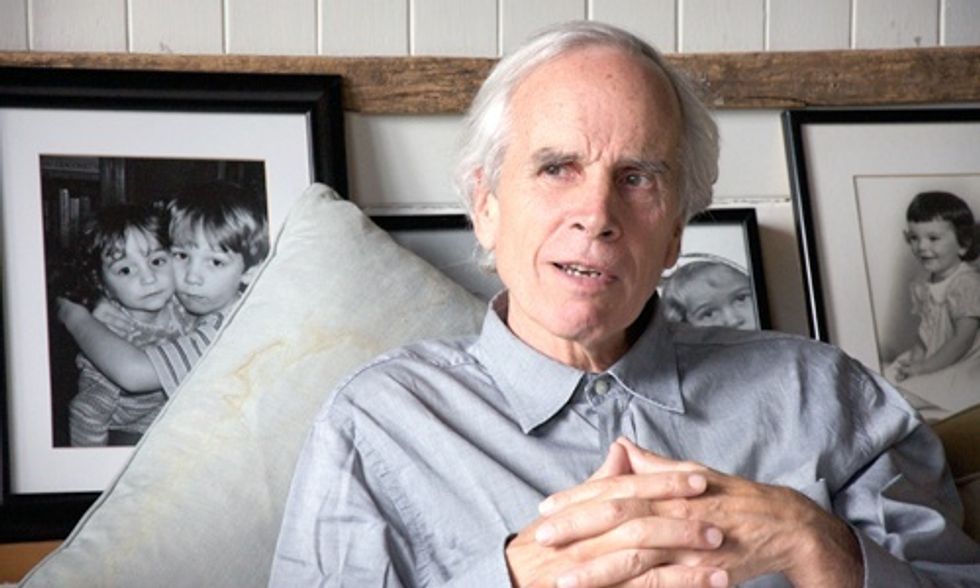 Douglas Tompkins, co-founder of The North Face and Esprit and a life-long environmentalist, died Tuesday at the age of 72 in a kayaking accident in the Patagonia region of southern Chile. Tompkins and five friends' kayaks capsized on General Carrera Lake.
Tompkins spent a "considerable amount of time" in waters below 40 degrees Fahrenheit, according to the New York Times, and ultimately died in the intensive care unit at a hospital in the area due to severe hypothermia.
RIP Doug Tompkins - a lover and fighter for our precious planet https://t.co/AU8QGNGYlz #NeverStopExploring @sierraclub

— Michael Brune (@Michael Brune)1449656525.0
"He had lost consciousness and wasn't breathing" when brought to the hospital by helicopter, said Carlos Salazar, a doctor who treated him. The other members of the boating excursion were rescued on the lake by the Chilean army. No one else was seriously injured.
Army officials say that unpredictable weather and strong waves, which caused the boats to capsize, are common occurrences on the lake. Tompkins was "a lifelong outdoorsman," according to the Times, and a passionate conservationist.
"He flew airplanes, he climbed to the top of mountains all over the world," said his daughter Summer Tompkins Walker. "To have lost his life in a lake and have nature just sort of gobble him up is just shocking."
Tompkins founded The North Face as a small retail shop in the mid-1960s in San Francisco. After five years, he sold the company for $50,000, and he and his first wife Susie (now the entrepreneur and Democratic donor Susie Tompkins Buell) founded the clothing company Esprit, which would end up making the couple millionaires.
In the 1990s, Tompkins divorced his first wife, agreed to a buyout from Esprit, and he and his second wife Kris (former CEO of Patagonia) sold their shares and moved to Chile, where they lived for the past two decades. The couple made the move because they wanted "to focus full-time on conservation in Patagonia," reported The Guardian in 2009. In those last two decades, the Tompkins bought up an astonishing 2.2 million acres of wilderness for parks and reserves.
"We only have one shot at this," Tompkins told The Guardian. "... we need to pay our dues to live on this Earth; we need to pay the rent and I'm doing that with the work we are carrying out here in Patagonia." The entrepreneur-turned-environmentalist poured $300 million into reserves and environmental causes through his private charitable foundations.
The Guardian reported:
Parque Pumalin [...] is owned by one of these foundations—almost 800,000 acres of temperate rainforest stretching from the Chilean coast to the Andes. It holds 25 percent of the world's remaining Alerce trees, related to the giant Sequoias of California, as well as pristine waterfalls, lakes, campgrounds, cabins and trails. It doesn't stop there. To the southeast of Pumalin, in Valle Chacabuco, a former sheep ranch is being restored to grasslands and 300 miles of fences have been removed. The locals have become guides, restoration specialists and wildlife managers, just as small farmers around Pumalin have become park employees and organic farmers.
In the Argentine province of Santa Cruz, [Kris] McDivitt Tompkins used $1.7 million from her Patagonian Land Trust to buy the 155,000-acre Estancia Monte Leon. Endangered deer, sea lions and elephant seals take refuge here, along with Magellanic penguins. Her foundation gave the land, as well as a management plan, to Argentina as the Monte Leon National Park in 2004. The newest project is to rescue an area in subtropical Argentina where giant anteaters, tapirs and jaguar will be reintroduced.
The projects have not come without controversy, which has been covered extensively by The Guardian, Chicago Tribune and Earth Island Journal. Despite the controversy, Tompkins will be remembered fondly in the environmental community for his dedication to environmental causes.
"Doug was a passionate advocate for the environment," The North Face told the Associated Press. "His legacy of conservation will help ensure that there are outdoor spaces to be explored for generations to come."
"For the environmental movement, not just in Chile but internationally, [Tompkins' death] is a huge loss," said Sara Larrain, a long-time friend of Tompkins who leads a Chilean environmental group. "This is somebody who put all his energy, all his fortune and his spirit in preserving ecosystems."
YOU MIGHT ALSO LIKE
Prince Harry's Moving Photos From Africa Trip Show Brutal Reality of Poaching
EcoWatch Daily Newsletter