This website uses cookies to ensure you get the best experience while browsing it. By clicking 'Got It' you're accepting these terms.
Non-Toxic Alternatives to BPA and BPA-Free Bottles
Mar. 13, 2014 03:26PM EST
Many BPA-free plastics are just as bad for us as the BPA-laden (byphenol A) kind, and in some cases, are possibly worse, according to research by neurobiology professor George Bittner and his team at CertiChem. 
The endocrine disruptors in most plastics have far-ranging effects that not only alter our gene makeup and increase infertility risks, they can also harm children.
Perhaps even more disturbing: companies are not required to determine their level of toxicity before releasing them for sale and marketing them as "safe and non-toxic."
So if consumers haven't already recycled their plastic water bottles—sippy cups, straw cups and baby bottles—now might be a good time. 
But, the looming question is: what should be used instead?
Here are some non-toxic alternatives and tips to consider from Care2 editor Eve Fox: 
1. Try to avoid plastic at all costs. Just because a plastic is touted as BPA- and phtalate-free does not mean it's actually non-toxic (though, clearly, anything that doesn't address those two well-known toxins should also be a red-flag.)
2. If plastic can't be avoided altogether, the safest type (meaning the most stable, slowest to degrade and leech chemicals into your water, food, etc.) is silicone.
3. Glass is the safest material since it does not leech at all.
4. Stainless steel is pretty good as it is a relatively inert metal, but there is some transfer of elements which can be an issue for people with allergies to nickel.

5. There is no perfect water bottle, baby bottle, sippy cup, straw cup or insulated mug out there, but there are a lot of good options!
Below are Fox's picks for some of the best cup and bottle products currently on the market: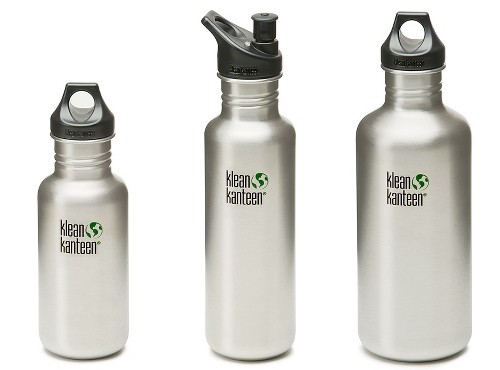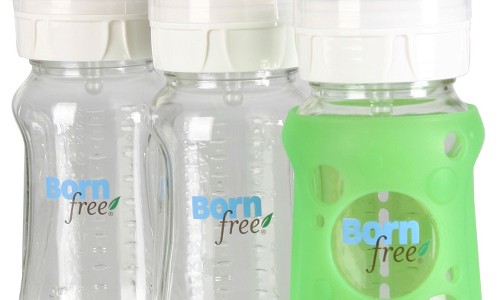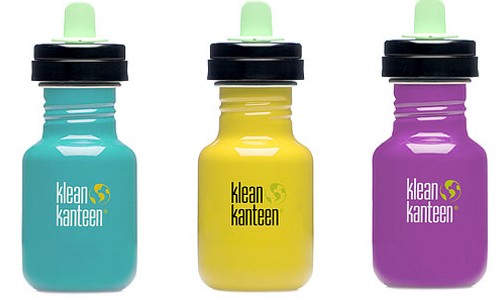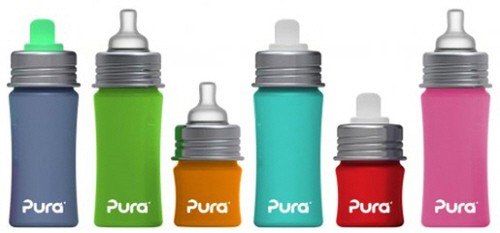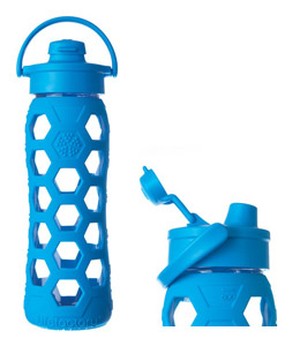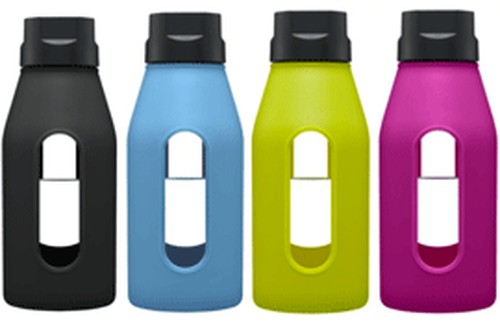 Takeya also makes some very nice glass water bottles with silicone sleeves that help improve durability and minimize slippage and breakage. Their 12 ounce bottle is a more kid-friendly size than the adult-sized, 22-ounce Life Factory bottle, too. Photo credit: Care2
Visit EcoWatch's HEALTH and pages for more related news on this topic.

KarinaKnyspel / iStock / Getty Images
2018 saw a number of studies pointing to the outsized climate impact of meat consumption. Beef has long been singled out as particularly unsustainable: Cows both release the greenhouse gas methane into the atmosphere because of their digestive processes and require a lot of land area to raise. But for those unwilling to give up the taste and texture of a steak or burger, could lab-grown meat be a climate-friendly alternative? In a first-of-its-kind study, researchers from the Oxford Martin School set out to answer that question.
Three scissor-tailed flycatcher fledglings in a mesquite tree in Texas. Texas Eagle / CC BY-NC 2.0
By Gary Paul Nabhan
President Trump has declared a national emergency to fund a wall along our nation's southern border. The border wall issue has bitterly divided people across the U.S., becoming a vivid symbol of political deadlock.
PeopleImages / E+ / Getty Images
By Daniel Ross
Hurricane Florence, which battered the U.S. East Coast last September, left a trail of ruin and destruction estimated to cost between $17 billion and $22 billion. Some of the damage was all too visible—smashed homes and livelihoods. But other damage was less so, like the long-term environmental impacts in North Carolina from hog waste that spilled out over large open-air lagoons saturated in the rains.
Hog waste can contain potentially dangerous pathogens, pharmaceuticals and chemicals. According to the state's Department of Environmental Quality, as of early October nearly 100 such lagoons were damaged, breached or were very close to being so, the effluent from which can seep into waterways and drinking water supplies.
This picture taken on May 21, 2018 shows discarded climbing equipment and rubbish scattered around Camp 4 of Mount Everest. Decades of commercial mountaineering have turned Mount Everest into the world's highest rubbish dump as an increasing number of big-spending climbers pay little attention to the ugly footprint they leave behind. DOMA SHERPA / AFP / Getty Images
China has closed its Everest base camp to tourists because of a buildup of trash on the world's tallest mountain.