No to Coal Exports in Oakland
Dec. 14, 2015 04:00PM EST
Energy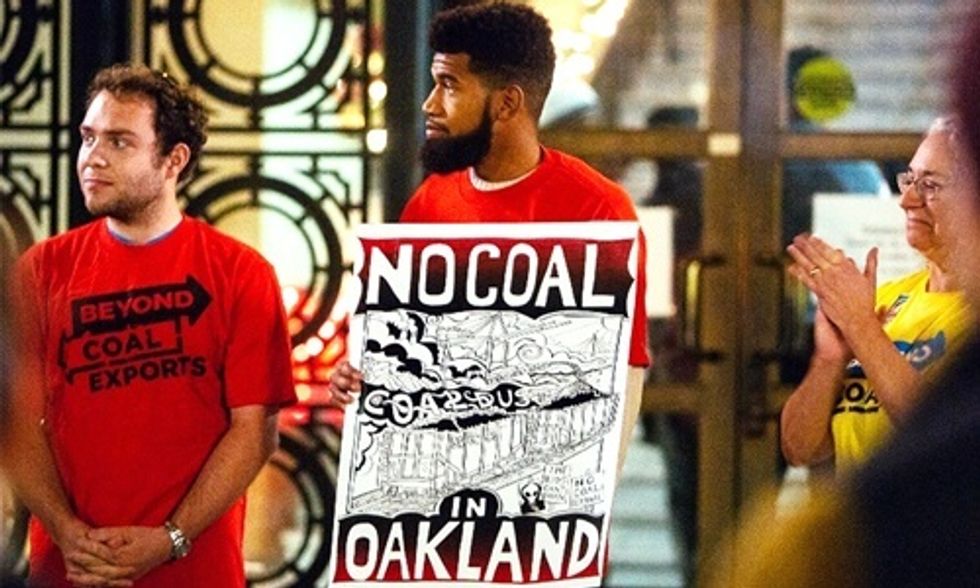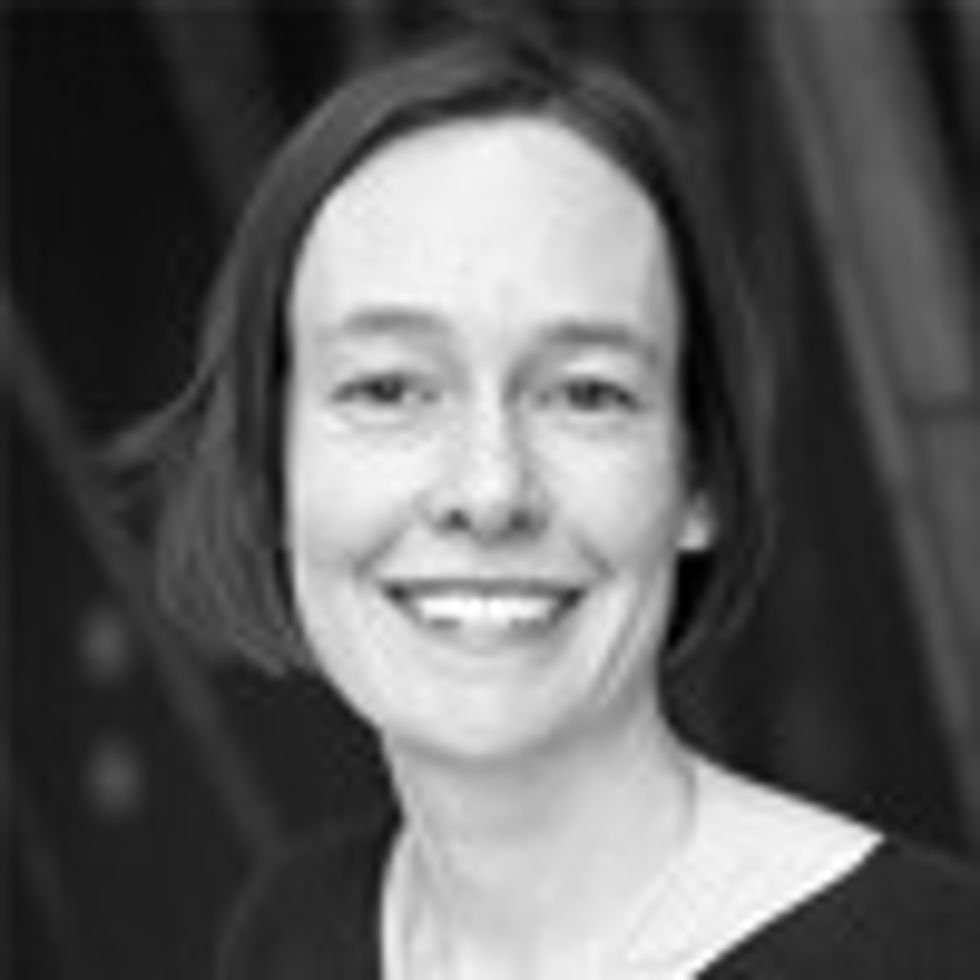 The San Francisco Bay might be the last place that comes to mind when you think of dangerous coal projects. But as it turns out, there's a big coal export proposal in Oakland, intended to ship coal to Asian markets from our nation's biggest coal reserves, in the Western U.S. And the project is facing massive resistance. Last week hundreds of activists and community leaders gathered in Oakland, California, for a rally against the proposed coal export facility and also for a teach-in about the alignment of the campaign to block coal exports with struggles for social, economic and racial justice.
The San Francisco Bay Sierra Club united with SEIU Local 1021, No Coal in Oakland, Fight for 15 and Black Lives Matter for the events. Activists have been working for months to convince the Oakland City Council to block the proposed coal export terminal slated for a former Army base in Oakland. The Oakland City Council had committed to voting on this issue by Dec. 8, but then delayed their vote to February.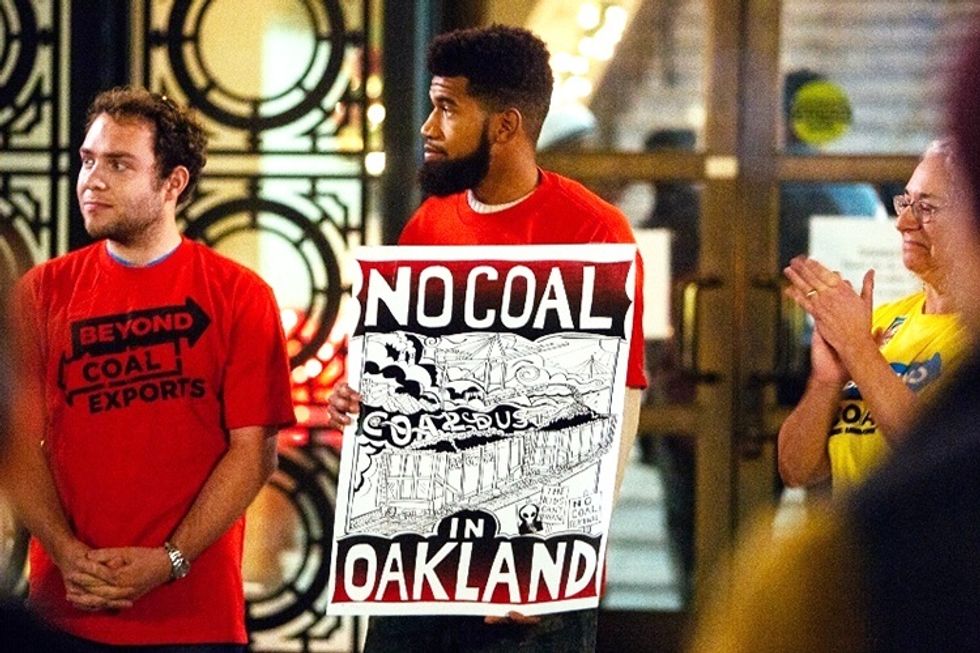 Activists gathered at city hall on Tuesday, Dec. 8, to make their voices heard and gather for a community teach-in that brought together a broad intersection of Oakland activists.
"If Oakland Bulk and Oversized Terminal is allowed to store coal on City of Oakland-owned land, it will greatly impact the lives and lungs of people in the Oakland flatlands, who are the most vulnerable members of our community," said Margaret Gordon, co-founder of West Oakland Environmental Indicators Project. "The developer never proposed coal as a commodity until after agreements were signed with the city. Even now, the developer doesn't have the funding together to make this terminal a reality without the cooperation of state and local government. The City of Oakland should take the strongest possible stance in opposing the storage of coal at the Oakland Bulk and Oversized Terminal."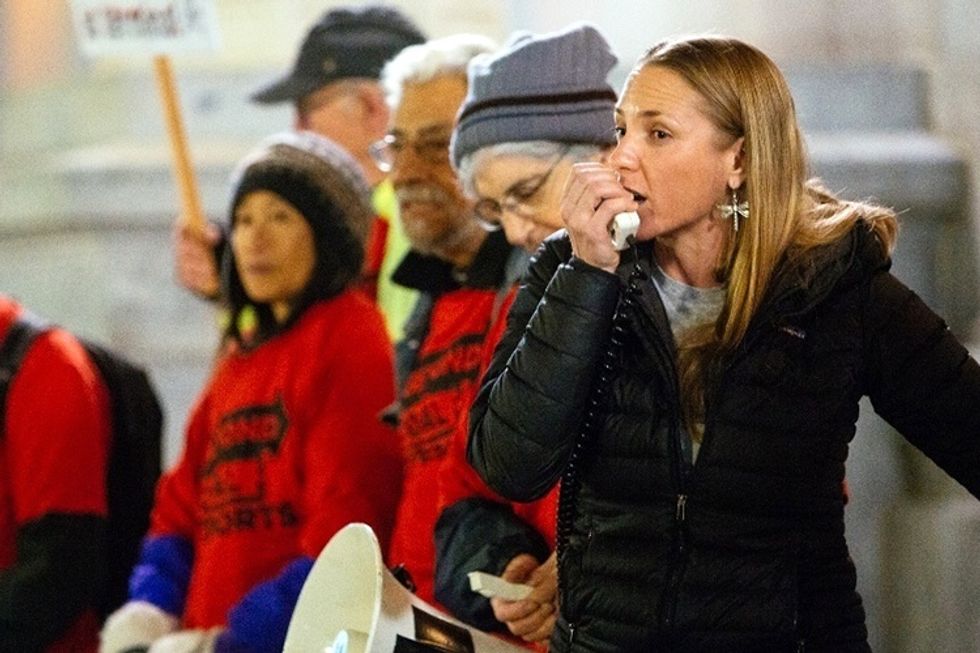 CCIG, the developer of the proposed export facility, promised not to include coal as a commodity handled by the terminal, but is now soliciting a partnership with four Utah counties that could allow the terminal to export up to 10 million tons of coal from their mines each year. A Utah funding body approved $53 million to buy space at Oakland Bulk Terminal for these exports. This deal is being conducted behind the backs of the Oakland City Council and the Port, both of which oppose coal as a commodity for shipping in Oakland. While the Mayor, members of the council and residents have demanded a stop to this backroom deal, the developer has yet to abandon the plans.
Those opposing the plan to export coal through Oakland have voiced concerns over how this decision will affect the community's safety, the environment and public health.
"Low-income communities of color disproportionately overburdened by pollution are on the front lines of potential train derailment in West and East Oakland," said Ernesto Arevalo, East Oakland environmental justice and housing advocate. "The transportation of coal is another burden to these communities that are already facing other environmental risks and displacement."
This deal will also undermine California's strong commitment to cutting carbon pollution,  as the state continues to suffer from extreme drought, forest fires and other signs of climate disruption.
With U.S. coal use in sharp decline, thanks to nationwide grassroots advocacy over the past decade, mining companies are looking to Asian markets as their last hope. But they can only expand coal exports from our nation's largest reserves—in the Western U.S.—if large new port facilities are opened up on the West Coast. Those proposals have consistently met a massive wall of opposition from local residents and elected officials concerned about clean air and water, public health and climate change.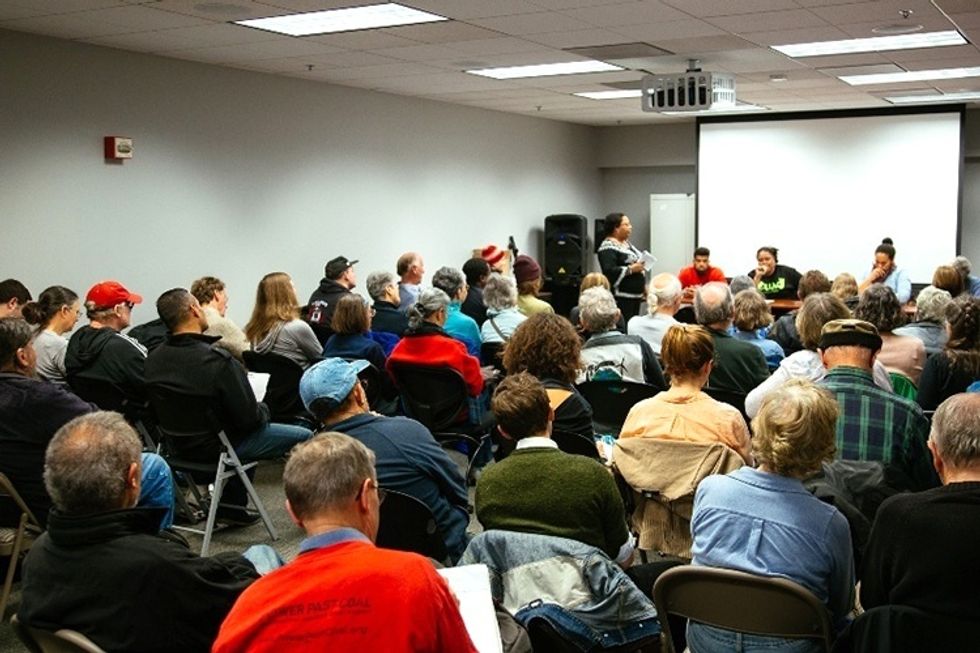 "We believe it is so important that there be no coal in Oakland because of profound health concerns of residents," said Dominic Ware and Chris Higgenbotham of Black Lives Matter Bay Area in a joint statement. "We've already seen the impacts of gentrification in West Oakland. Now we're being exploited in another way by coal companies who want to pollute our communities."
The community leaders and coalition vowed at the teach-in to keep up the fight against the coal export plan as long as it takes—they are united in their opposition and working together for sustainable opportunities for the area. The speakers explored ways that environmental justice intersects with economic and racial justice. For example, for workers without access to sick days, asthma triggered by air pollution can mean losing their jobs, which in turn can lead to displacement from communities like Oakland that are experiencing an affordable housing crisis.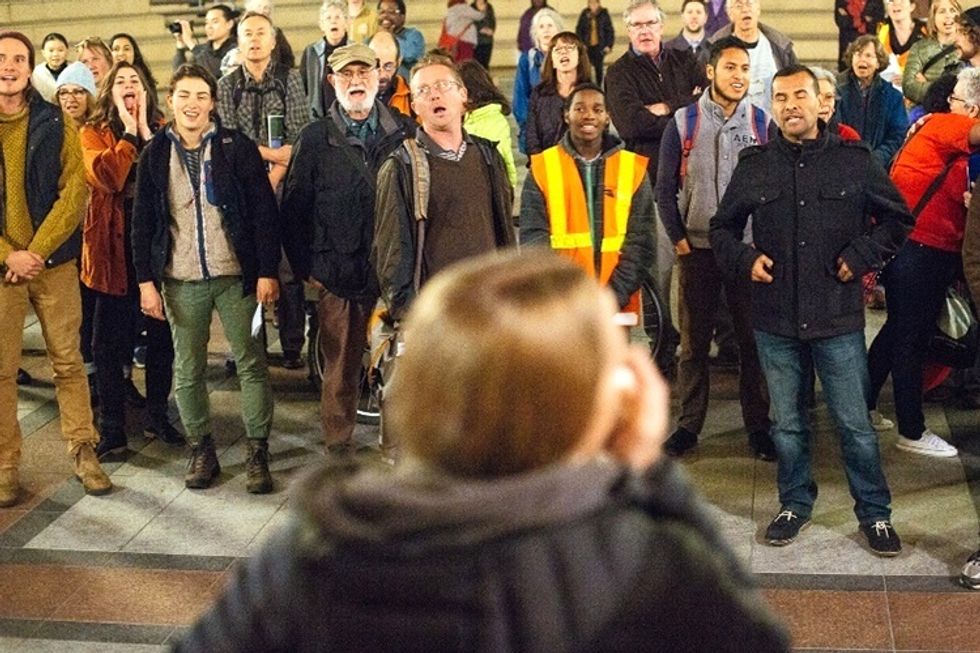 Here's one short presentation from International Longshore and Warehouse Union Local 10 in Oakland about their opposition to the coal export plan.
"What does social justice look like?" said Shonda Roberts, activist with Fight for 15. "To me it looks like a livable wage, a clean environment and safe communities. The only way that would be attainable is solidarity."
"The City Council can delay all they like, but we're not going anywhere," said Brittany King of the SF Bay Chapter of the Sierra Club. "So much is at stake here, from our global climate to the health of the West Oakland community. This week concerned Oaklanders from many different struggles came together to speak with one voice: We say no to coal exports in Oakland."
YOU MIGHT ALSO LIKE
The End of Fossil Fuels is Near
5 Things Bill Nye Wants for Christmas
Neil Young, Willie Nelson, Dave Matthews, John Mellencamp: Help Us Stop the DARK Act
EcoWatch Daily Newsletter
Recent Stories from EcoWatch