No More Excuses, Mr. President, End Mountaintop Removal Now
Nov. 08, 2012 03:48PM EST
Energy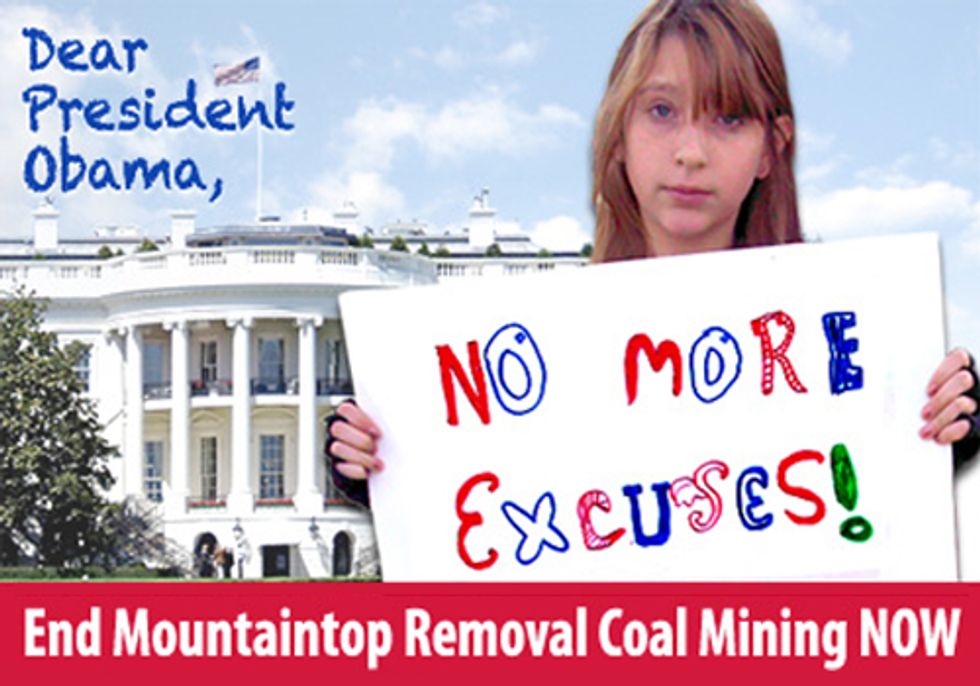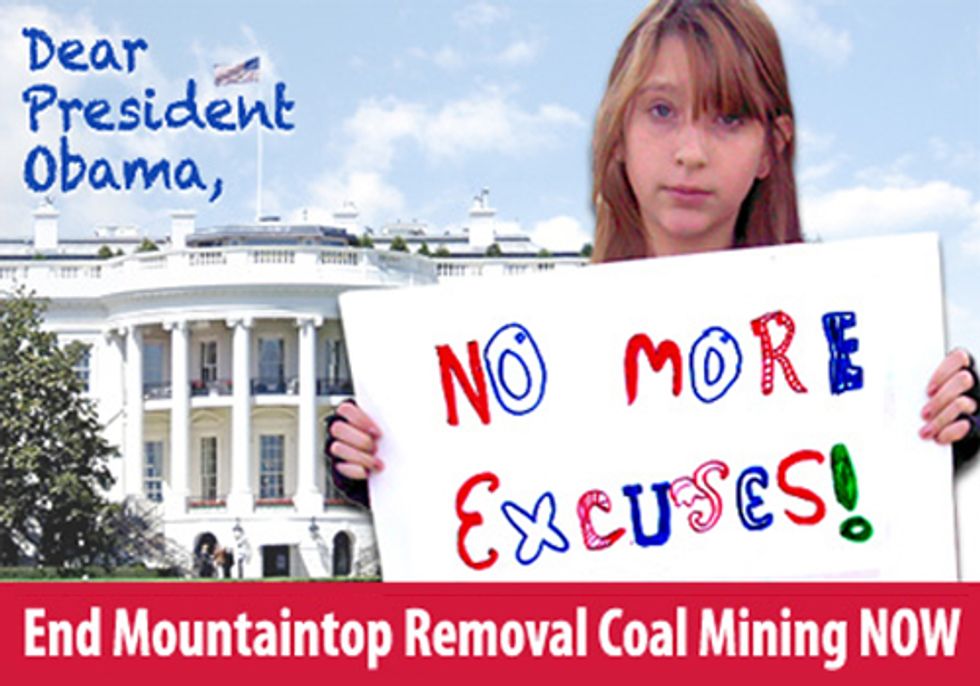 This week, the American people gave Barack Obama four more years to demonstrate his leadership of our nation. We congratulate the President on his victory, but also must hold him accountable to his promise to lead based on science and fact.
With that in mind, we're reminding President Obama that there are no excuses to legitimize the destruction of the Appalachian Mountains—and there never have been.
After Obama was elected in 2008, he said:
"Science holds the key to our survival as a planet and our security and prosperity as a nation ... It's about listening to what our scientists have to say, even when it's inconvenient—especially when it's inconvenient."
But four years later, after more than 20 new scientific studies have been published linking mountaintop removal mining to health problems including significantly higher rates of cancer, heart disease and birth defects in Appalachia, the administration continues to approve permits for mountaintop removal mines.
To date, more than 100,000 people, have pledged to end mountaintop removal coal mining. Now it's time to make our voices even louder.
Over the next few months, as the President begins his second term and a new Congress comes to session, we will be ramping up our efforts to put a definitive end to mountaintop removal coal mining. But we can't do it without you.
We know it won't happen overnight, and that's why we need you to recommit your efforts, recruit your friends and get involved like you never have before.
Stand up for the mountains and communities of Appalachia today. Send a strong message to President Obama: No More Excuses, End Mountaintop Removal!
Visit EcoWatch's MOUNTAINTOP REMOVAL page for more related news on this topic.
EcoWatch Daily Newsletter