This website uses cookies to ensure you get the best experience while browsing it. By clicking 'Got It' you're accepting these terms.
No, GMO Labeling Won't Increase Food Prices
Feb. 29, 2016 10:20AM EST
William James, the father of modern psychology, once said, "There's nothing so absurd, that if you repeat it often enough, people will believe it."
This must be the strategy of genetically engineered or GMO labeling opponents who continue to falsely claim that labeling will cost the average family $500 a year.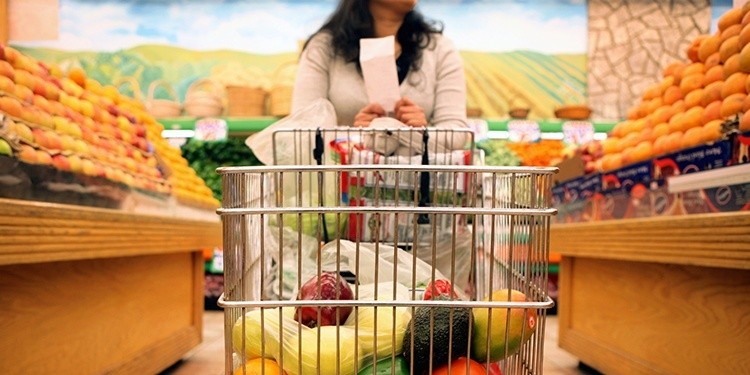 This claim—based on a widely discredited "study"—is so bogus that the Washington Post's Fact Checker gave it three Pinocchios.
Now the Corn Refiners Association—you know, the people who defend high fructose corn syrup—say that GMO labeling will cost an average family more than $1,000 a year.
The truth is, food companies change their labels all the time to highlight innovations or make new claims. Adding a few words to the back of the package as part of a routine label change will have no impact on the cost of making food, studies show.
It's also the case that GMO labels will not act as a warning, as some farmer and food companies fear. In a recent study, two agricultural economists found that the mere presence of a GMO label did not increase consumer concern.
Two economists with the U.S. Department of Agriculture came to a similar conclusion after studying the behavior of consumers in countries that require GMO labeling. Their study found that most consumers make "hasty" choices in the grocery store and look only for one or two attributes—like price or calories.
Real-world experience tells us a lot.
In Brazil, where GMO food has carried a "transgenic" symbol since 2001, researchers found consumers were actually more likely to buy those foods. More importantly, food prices in Brazil—and the 63 other countries that have adopted GMO labeling—did not rise.
Sadly, the opponents of GMO labeling are making the same arguments made three decades ago to fight the Nutrition Facts Panel.
As Campbell's CEO Denise Morrison recently said, adding the Nutrition Facts Panel to the package did not increase the price of food—and neither will GMO labels.
YOU MIGHT ALSO LIKE
10 Reasons to Oppose the Senate Version of the DARK Act
Organic Milk and Meat Is Healthier for You, Scientists Say
NBA Superstar Ray Allen to Open Organic Fast-Food Restaurant
Pamela Anderson: If Louisiana Prisons Go Vegan, I'll Come Cook and Serve Lunch to the Inmates
Pixabay
By John R. Platt
The world needs to change the way it eats, not just as individuals but as a society.
The Russian military is taking measures to protect the residents of a remote Arctic settlement from a mass of polar bears, German press agency DPA reported.
The move comes after regional authorities declared a state of emergency over the weekend after sightings of more than 50 bears in the town of Belushya Guba since December.
This year's letter from Bill and Melinda Gates focused on nine things that surprised them. For the Microsoft-cofounder, one thing he was surprised to learn was the massive amount of new buildings the planet should expect in the coming decades due to urban population growth.
"The number of buildings in the world is going to double by 2060. It's like we're going to build a new New York City every month for the next 40 years," he said.
Over the past few years, it seems vegan cooking has gone from 'brown rice and tofu' to a true art form. These amazing cooks show off the creations on Instagram—and we can't get enough.