NJ Legislature Bans Fracking Waste
Jun. 25, 2012 09:38PM EST
Energy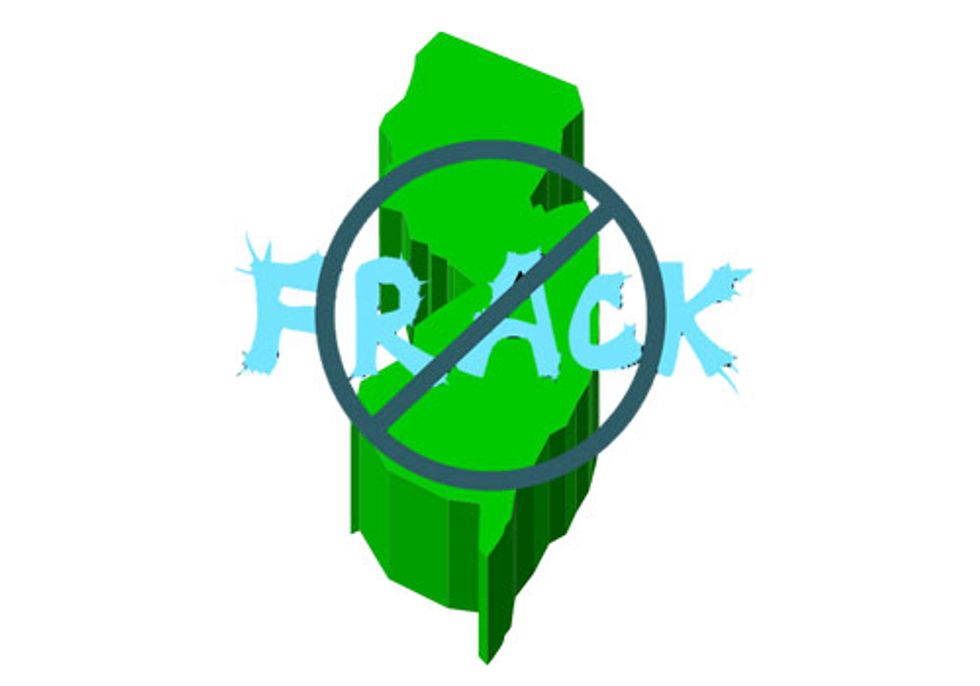 In the latest state-level action against fracking, the New Jersey legislature today approved a measure to ban the processing of waste from the dirty gas drilling practice. Environment New Jersey and our allies stepped up efforts to build support for the ban after learning that fracking waste had been discharged into the Delaware River by a DuPont facility in Salem County.  The legislation, sponsored by Sen. Bob Gordon (D-38) and Sen. Jen Beck (R-12), passed by a bipartisan landslide margin of 30-5.
 
"Toxic waste from fracking should not be allowed anywhere near New Jersey's waterways," said Doug O'Malley, interim director of Environment New Jersey. "The New Jersey Senate chose drinking water over gas drillers today, and we urge Gov. Christie to sign this bill into law."
 
Fracking is a gas drilling technique that involves pumping a mix of chemicals, sand and water down a well at such high pressure that it cracks open gas-bearing rock formations. When the process is complete, wastewater—often laced with toxics like benzene, heavy metals, and even radioactive material—flows back to the surface. Fracking wastewater has contaminated drinking water sources on numerous occasions in other states.
 
While fracking has yet to commence in New Jersey, the gas drilling boom next door in Pennsylvania has already produced more than 1.3 billion gallons of contaminated wastewater. Chemical companies—including DuPont—have started to bring some of that waste into New Jersey.
 
"Fracking is a potent source of toxic waste," said O'Malley. "That is the last thing New Jersey needs."
 
Based on the experience of our sister organizations in states where fracking is happening, Environment New Jersey cited documented cases of fracking waste polluting drinking water and causing other problems, including:
 
In Pennsylvania, after fracking wastewater was discharged from sewage treatment plants into the Monongahela River, the state advised 325,000 people in and around Pittsburgh not to use their tap water for more than a week.
 
In New Mexico, state records show drilling waste has contaminated groundwater at nearly 400 different sites.
 
In Ohio, deep well-injection of fracking wastewater was linked to a 4.0 level earthquake in the Youngstown area last December.
 
Environment New Jersey and its allies have worked to build public support for the frack waste ban—with citizen activists writing letters to the editor, emailing and calling their legislators. A week and a half ago, more than 150 citizens came to Trenton to urge the Legislature to take action. The senate vote today followed the Assembly's approval of the measure last week, by a vote of 59-19.
 
Today's vote in New Jersey marks a growing chorus of states voicing deep concern over the issue. Earlier this year, Vermont also banned the processing of fracking wastewater (and fracking itself), and New York's Assembly voted to regulate the wastewater like other hazardous wastes.
 
The states' actions fills a vacuum as oil and gas waste is exempt from the nation's hazardous waste laws, explained John Rumpler, senior attorney for Environment New Jersey.
 
"Fracking has been an unmitigated disaster for the environment and our health—poisoning waters, making families sick, and turning forests into industrial zones," Rumpler said. "The measure passed in the New Jersey legislature today will not only help keep local drinking water safe but also set a precedent to put the brakes on fracking pollution elsewhere."
 
Environment New Jersey and our allies will now turn the spotlight to Gov. Chris Christie, who conditionally vetoed a ban on fracking itself (as opposed to waste processing) last June. The Governor has 45 days to consider the legislation before a decision is required.
--------
Environment New Jersey is a statewide, citizen-supported environmental advocacy organization representing more than 30,000 citizen members.
EcoWatch Daily Newsletter
Recent Stories from EcoWatch