Nissan Harvests Solar Power With World's First Large-Scale Energy Storage System
May. 13, 2014 04:39PM EST
Business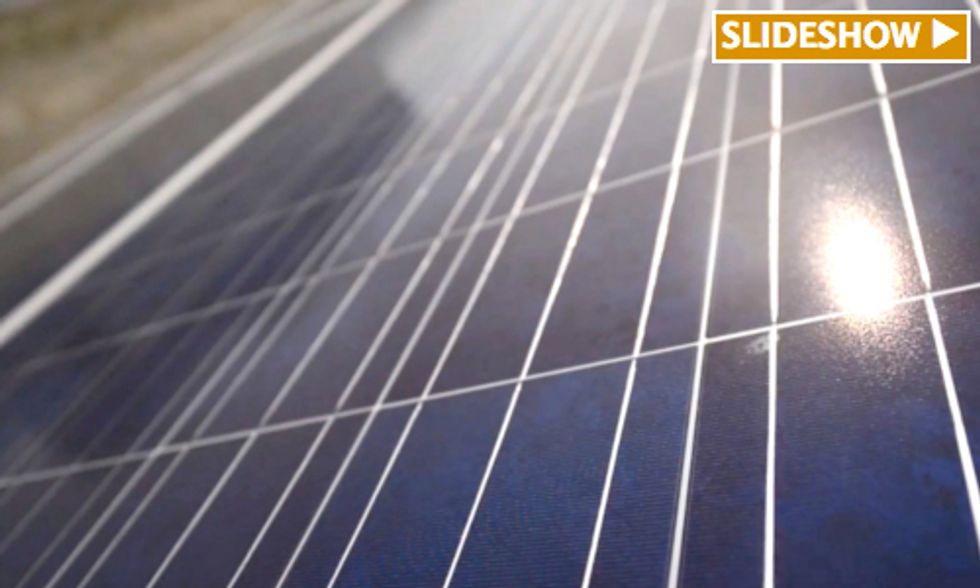 Cars have long been Nissan's primary business, but the company is looking for alternative uses for its electric vehicle (EV) batteries.
Along with Sumitomo Corp. and seven other companies, Nissan has unveiled 4R Energy, a joint venture using 16 lithium-ion batteries from EVs to store a solar farm's power output help monitor energy fluctuations. The energy comes from Hikari-no-Mori, or "Forest of Light," a solar farm with 36,000 solar panels on the man-made island of Yumeshima in western Japan's city of Osaka.
[blackoutgallery id="334373"] 
The project is part of a three-year test under Japan's Environment Ministry to expand renewable energy resources and power grid management with an eye on national "electricity liberalization" after 2016, according to Nissan.
"Depending on use, a battery's degree and rate of deterioration, and the battery's condition, vary by vehicle," 4R President Eiji Makino said. "So, 4R has created a technology that allows us to have optimal control in regulating those conditions."
Mugihiko Ozeki, senior associate of battery business development at Sumitomo, said the Hikari-no-Mori farm can generate about 10 megawatts for the 4R storage project. That name stands for "Resell, Refabricate and Recycle."
Armed with the results of the test, the companies could commercialize the management system in about five years, Sumitomo General Manager Norihiko Nonaka said. The solar farm will also eventually provide a power supply for Osaka. 
"If we rely on renewables to obtain energy, like solar and wind, they don't always generate the necessary amount of energy and that may cause an issue with supply-and-demand," Nonaka said. "On the other hand, if the cost of batteries is too high and is economically inefficient, 4R will have to continue to work and investigate the situation and market in the long term, about five years, or maybe after 2020.
"By saving energy into power storage or batteries, our goal is to create a balance in supply versus demand or create a system with the battery to maintain the quality of the electricity."
——–
YOU ALSO MIGHT LIKE
Can Electric Cars Power Buildings? One Automaker Says Yes
Bill Gates-Backed MIT Researchers Ready to 'Change The World' With Renewable Energy Storage Technology
Green Car Guide: Understanding the History and Future of Hybrids and EVs
——–
EcoWatch Daily Newsletter
Recent Stories from EcoWatch