Night Sky Comes Alive in Breathtaking Time-Lapse Viral Video
Apr. 30, 2015 08:25AM EST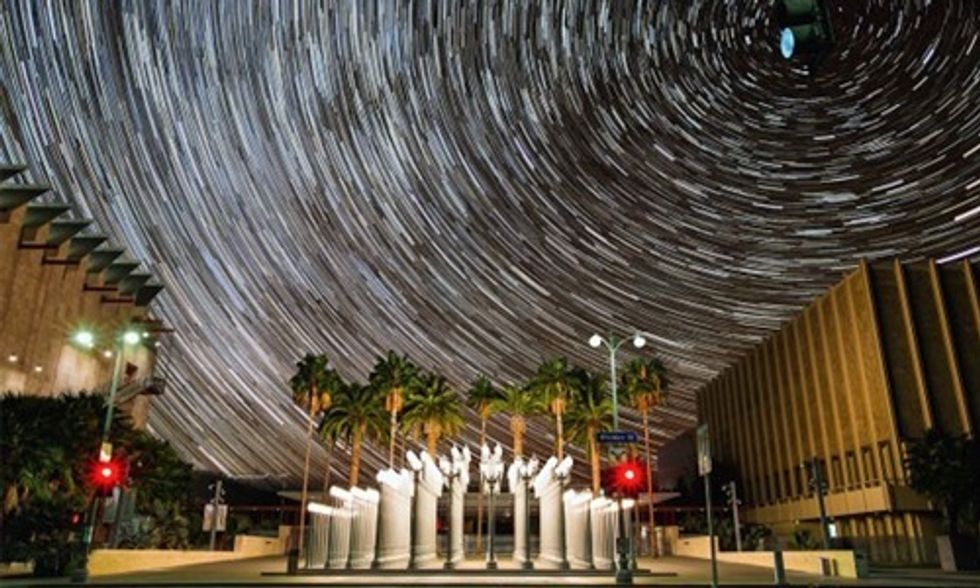 Have you ever wondered what the night sky would look like in a major metropolitan area if it didn't have light pollution? That's what filmmakers Gavin Heffernan and Harun Mehmedinovic attempted to show in their time lapse video that merges LA's cityscape with footage of the night sky in some of North America's most beautiful "dark sky preserves" such as Death Valley and the Grand Canyon.
To create the video, which went viral this week, Heffernan and Mehmedinovic told Huffington Post they "painstakingly cut out the city sky in Photoshop, and replaced it with composites of starscapes taken at dark sky preserves." Their choice of LA is fitting, given that it's a "star-filled" city (of the movie and television variety) where you can barely see any real stars. The video is part of the duo's SKYGLOW Project, a multi-media initiative that seeks to highlight the problem of urban light pollution around the world.
"Light pollution, also known as 'skyglow,' may not appear to be the most urgent problem facing the planet, but it may be the most indicative of humanity's growing separation from nature," says the project's Kickstarter page.
"Light pollution impacts health of humans and animals, especially nocturnal wildlife, and disrupts ecosystems. It also leads to waste of large percentages of energy and the disruption of astronomical research, among a long list of impacts."
Watch the time lapse video here:
YOU MIGHT ALSO LIKE
Watch This Stunning Time Lapse Video of Yellowstone by Moonlight
How Craigslist Contributes to the Killing of Elephants
EcoWatch Daily Newsletter