New Yorkers—Speak Out Against Fracking
Nov. 16, 2011 08:09AM EST
Energy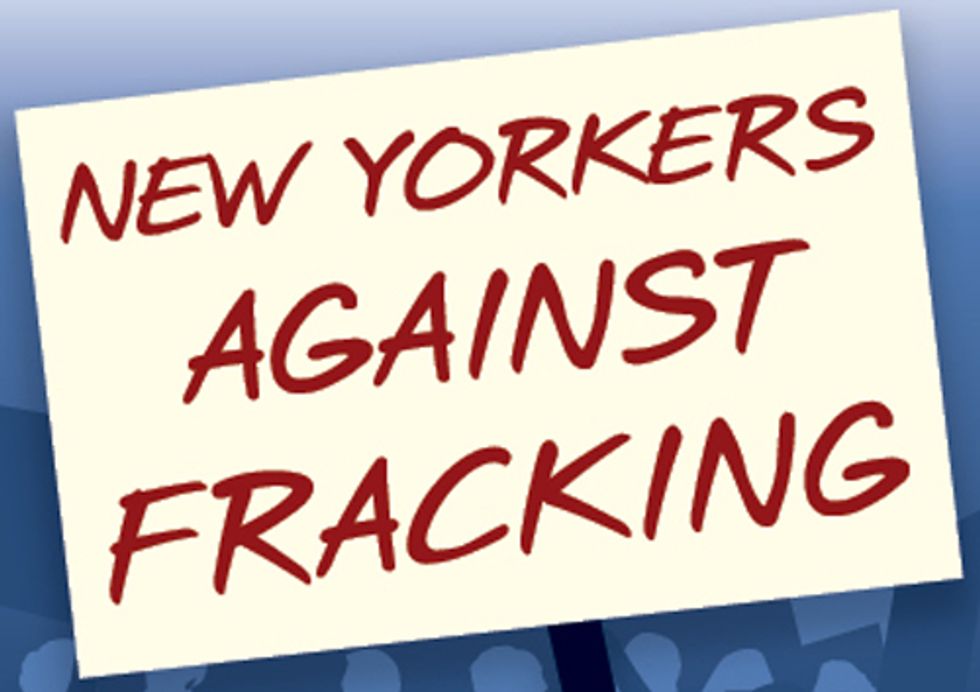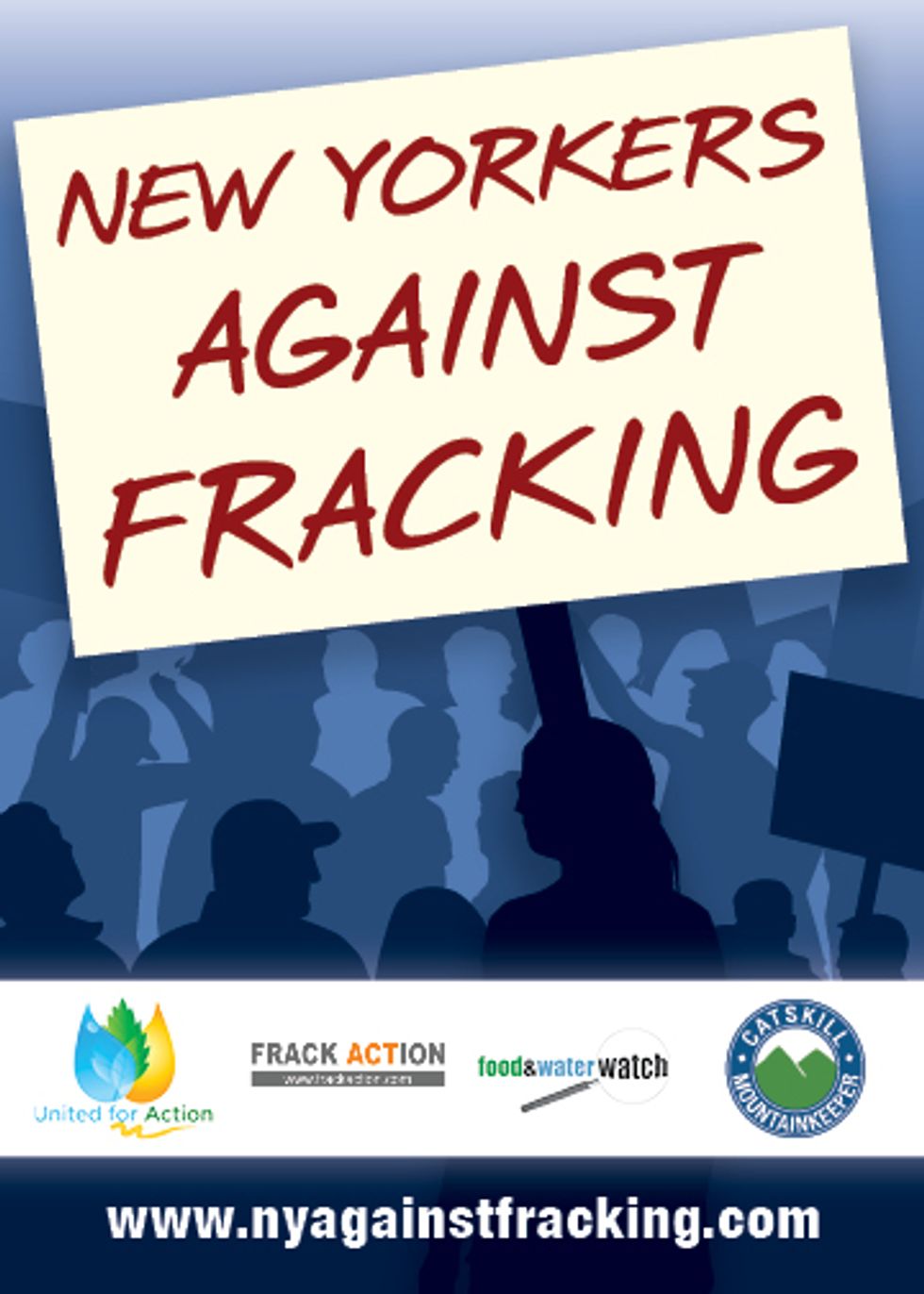 Fracking poses a great threat to our drinking water. The process of fracking means injecting millions of gallons of water, chemicals and sand into shale rock formations at high pressures to break open the rock and release the gas. There are numerous cases of water contamination near fracking sites. Fracking also produces a toxic wastewater that cannot be treated by standard treatment plants. It is especially dangerous because drillers are rushing to use the technique in new areas of the country without fully evaluating the effects on human health and the environment, and without adequate government oversight.
Find out the facts and the fiction of fracking by clicking here.
Dangers Posed by Fracking
• Fracking chemicals are toxic and can contaminate water from spills or accidents.
• Fracking produces hazardous wastewater, which can contain radioactive substances as well as toxic chemicals, making disposal difficult and dangerous.
• Fracking requires millions of gallons of water, which can deplete local water supplies.
• Fracking can cause natural gas to migrate into drinking water sources, which can cause houses and wells to explode.
• There have been more than 1,000 documented cases of water contamination near drilling sites around the country.
The New York Department of Environmental Conservation (DEC) is seeking comments on an environmental impact statement regarding fracking in New York. The statement does little in regards to the cumulative impacts of thousands of fracking operations on public health, rural economies and the environment.
Now is the time to send a message to Governor Andrew Cuomo to ban fracking in New York. The DEC is holding public hearings on Cuomo's proposal to open the state to fracking. We must flood them with people making the case that no amount of regulations will protect us from the inherent dangers of fracking.
What can you do?
• Submit a comment to the DEC and send Governor Cuomo an email urging him to ban fracking by clicking here.
• Attend a public hearing:
Sign Up to Attend a Hearing
    •    Dansville, NY — Nov. 16
    •    Binghamton, NY — Nov. 17
    •    Loch Sheldrake, NY — Nov. 29
    •    New York, NY — Nov. 30
    •    Ithaca, NY — Dec. 1
Find or Offer Transportation
Find a bus, van or carpool near you or help coordinate transportation.
Mobilize
    •    Draft your testimony using our talking points.
    •    Make a sign identifying who you're representing (i.e. Teachers Against Fracking, Farmers Against Fracking…)
    •    Recruit friends to join you at the hearing by forwarding this page.
For more information, click here.
EcoWatch Daily Newsletter
Related Articles from EcoWatch
Recent Stories from EcoWatch