New York Voters Reject Fracking in Local Elections
Nov. 09, 2011 03:22PM EST
Energy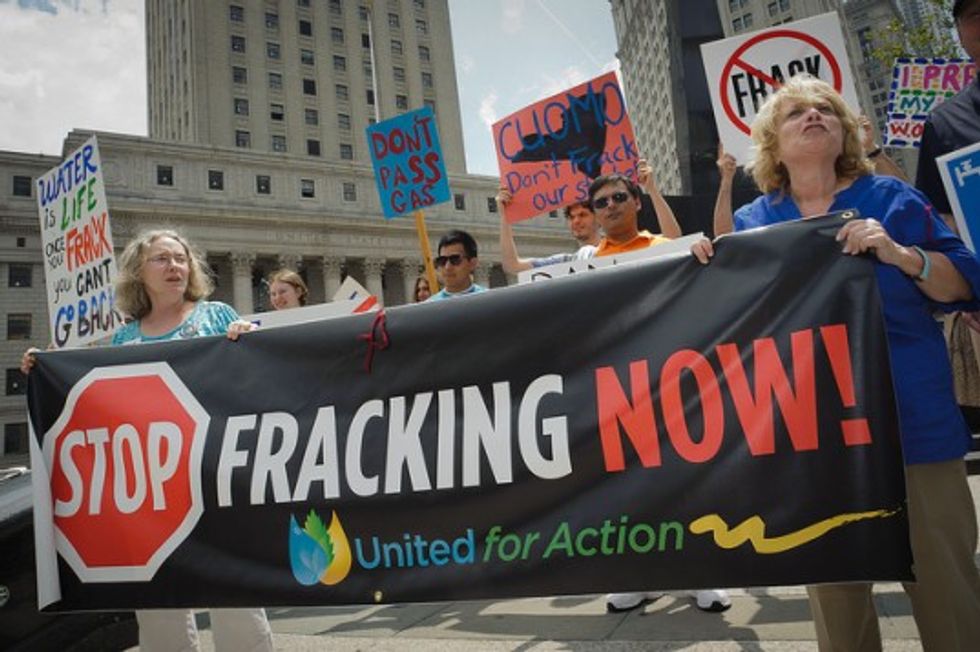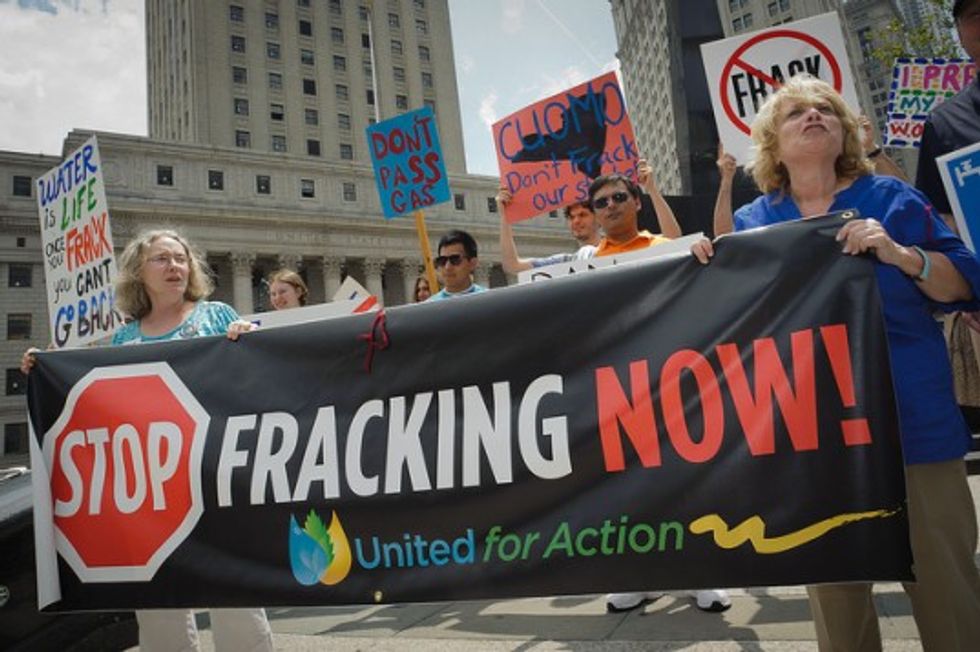 After reviewing unofficial election results Nov. 9 from across New York State, particularly in areas likely to experience industrial gas drilling by means of high volume hydraulic fracturing—or fracking—including Delaware, Otsego, Steuben, Sullivan and Tompkins counties, the New York Water Rangers released the following statement:
"The bipartisan results of yesterday's elections are a victory for every New Yorker concerned about preserving home rule and protecting our communities from the dangers of fracking. From Otsego to Andes, Tusten to Urbana and Dryden, New Yorkers supported local control and opposed fracking by voting for candidates committed to limiting industrial gas drilling and protecting drinking water, public health and community character. Politicians from both parties have been put on notice-fracking is an issue that can decide elections and New Yorkers want leaders who will fight for local control and put the long-term health of our waters and communities ahead of short-term gas profits."
To frack a gas well, millions of gallons of water, sand and toxic chemicals are pumped deep underground at high pressure. This fractures the rock that has trapped the gas for millennia and allows it to escape. From start to finish, gas development that relies on fracking is an industrial process that threatens our water. State after state, from Wyoming to Pennsylvania, has documented its dangers. New York can't afford to put short-term gas profits ahead of the long-term health of our water and our communities.
The New York Water Rangers do not endorse any of the candidates who ran in state and local elections Nov. 8.
For more information, click here.
—————
The New York Water Rangers campaign is supported by a network of organizations working to protect the rights and health of New Yorkers and one of our most precious environmental resources-water-from the dangers of irresponsible, poorly regulated and under-inspected natural gas exploration and development. The campaign is supported by Catskill Mountainkeeper, Citizens Campaign for the Environment, Earthjustice, EARTHWORKS Oil & Gas Accountability Project, Environmental Advocates of New York, Environment New York, FLEASED, Natural Resources Defense Council, Otsego 2000 and Riverkeeper. Visit www.CleanWaterNotDirtyDrilling.org to learn more.
EcoWatch Daily Newsletter
Recent Stories from EcoWatch