New York Transforms World's Largest Landfill Into City's Biggest Solar Array
Nov. 26, 2013 04:24PM EST
Business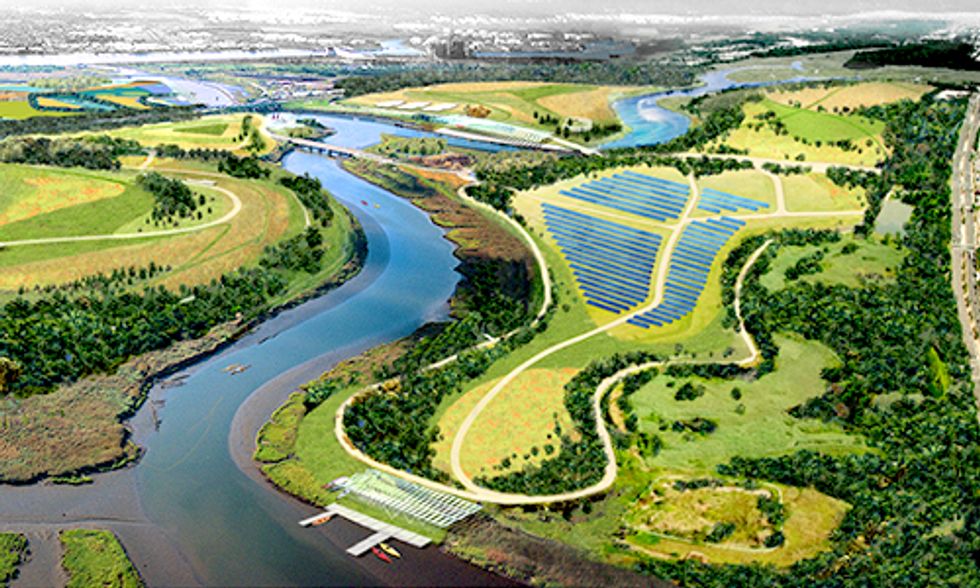 New York City selected its smallest borough for the site of its largest solar energy installation.
Staten Island's Freshkills Parks will be home to 10 megawatts (MW) of solar power, Mayor Mike Bloomberg announced on his website.
Freshkills Park was once known as the world's largest landfill, Bloomberg said. The solar development is part of an ongoing transformation of the land over the past 12 years, which has already included the restoration of wetlands and vegetation. About 47 acres of the land will be leased to SunEdison, which was selected through public bidding to design, construct, install and operate a solar array strong enough to power 2,000 homes.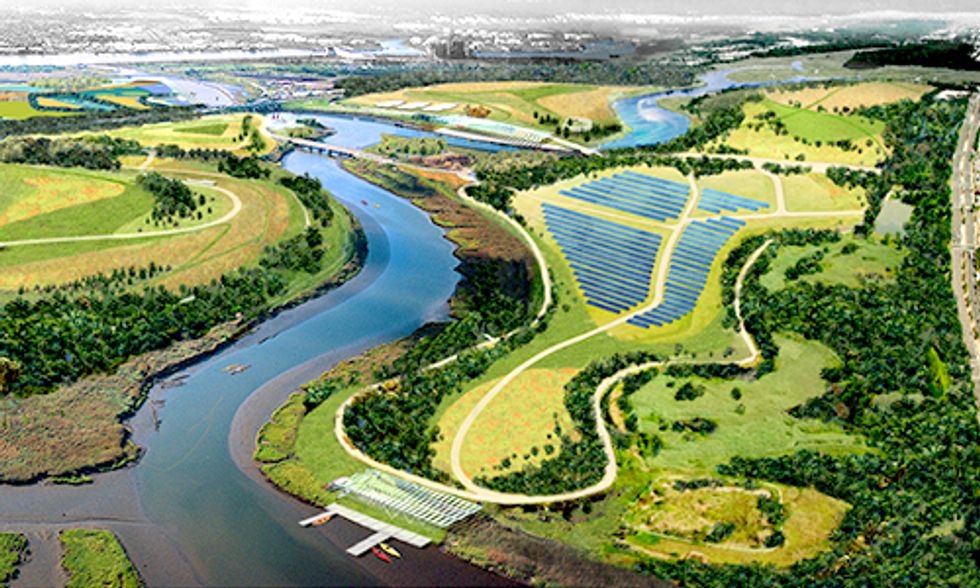 "Freshkills, once a daily dumping ground, will become a showcase [of] urban renewal and sustainability," Bloomberg said. 
The project at Freshkills will increase New York's renewable energy capacity by 50 percent.
Sergej Mahnovski, director of the Bloomberg's Office of Long-Term Planning and Sustainability, said the project would push the state's renewable regulations "to their boundaries" while expanding the power supply. He's also hoping for interconnection to be clarified  in New York State one way or another, as it has been at the federal level or in states like California and Massachusetts.
"State programs aimed at increasing renewable energy will have to be expanded, and landfill post-closure care will have to be rewritten," Mahnovski said. "These are only a few of the challenges ahead. But this is a necessary undertaking in order to shift our power sector to a cleaner, more reliable energy future."
Solar projects like Freshkills are part of PlaNYC, which aims to reduce greenhouse gas emissions in the five boroughs by 30 percent by 2030.
In April, New York entered a third-party ownership agreement to install nearly 2 MW of solar energy on four city-owned buildings—the Port Richmond Waste Water Treatment Plant, two high schools in The Bronx and the Staten Island Ferry Maintenance Building. Nearly 700 kilowatts already exist on police precincts, park buildings, firehouses and other buildings in the city.
"Developing solar energy on Freshkills Park shows that large-scale renewable energy projects are possible in New York City, but this is only a first step," said Deputy Mayor for Operations Cas Holloway.
"If we are serious about meeting New York City's tremendous energy needs from renewable sources we need the State and federal governments, as well as our utility partners and others in the private sector, to work with us to make solar and other renewable energies easier to develop, install and access the energy grid."
Visit EcoWatch's RENEWABLES page for more related news on this topic.

EcoWatch Daily Newsletter