New York City Mayor de Blasio Takes On Climate Change
Sep. 23, 2014 03:15PM EST
Climate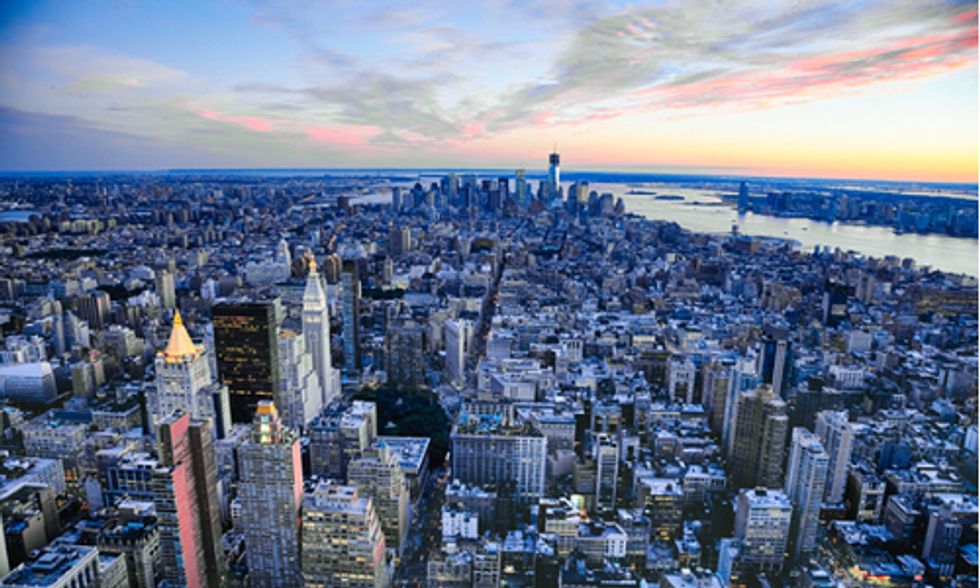 New York Mayor Bill de Blasio spoke today at the opening session of the UN Climate Summit, welcoming world leaders to his city and urging action on climate change, which he called an "existential threat."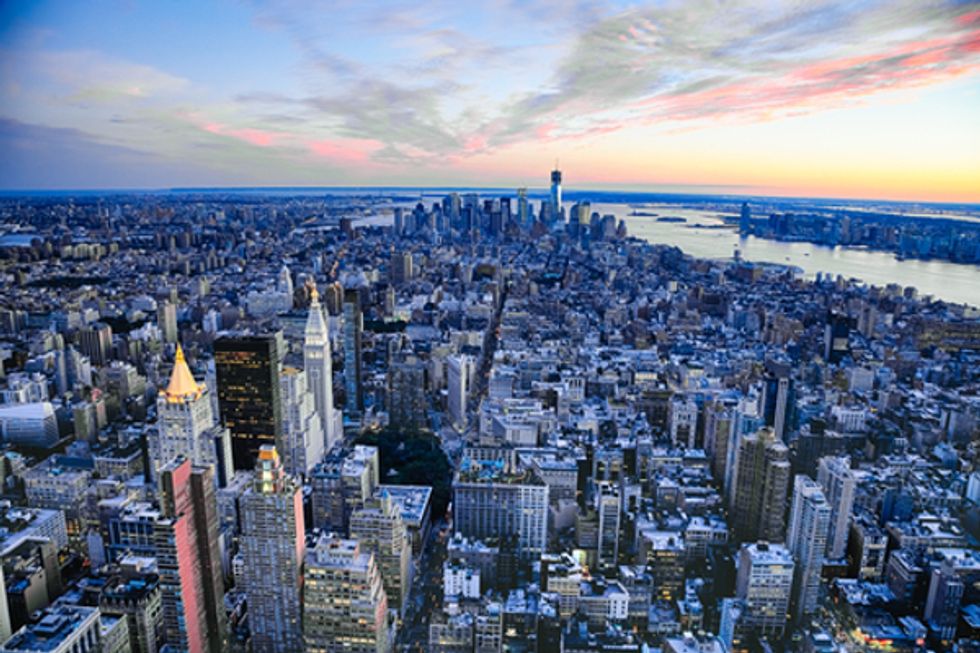 Photo credit: Shutterstock
This comes on the heels of his just-announced plan to address the threat of climate change in his own backyard.
"With our significant public infrastructure, a world-class mass transit system, dense living patterns and a capacity for civic innovation, we are uniquely positioned to become the most sustainable big city in the world," it said.
The plan, "One City Built To Last: Transforming New York City's Buildings for a Low-Carbon Future," set a goal for the city to decrease greenhouse gas emissions by 80 percent from 2005 levels by 2050, the equivalent of taking 700,000 vehicles off the road. It would make New York the largest city to commit to this goal. It's the target set by the U.N. for developed countries.
"In New York City, our buildings are responsible for the overwhelming share of our emissions," said de Blasio. "The energy we use in our homes, schools, workplaces, stores and public facilities accounts for nearly three-quarters of our contribution to climate change. But we can upgrade our buildings to make them more energy efficient and reduce these emissions. With this work, we can make our homes more affordable, improve the quality of our air and create a thriving market for energy efficiency and renewable energy–with new jobs and new businesses."
He announced that New York will upgrade the energy efficiency of all public buildings by 2025 at a projected cost of $1 billion. But the plan projects an annual savings to taxpayers in energy costs of $1.4 billion. The city will also provide incentives for private property owners to do the same. The 100-page plan detailed the many areas in which the city's buildings could be made less polluting.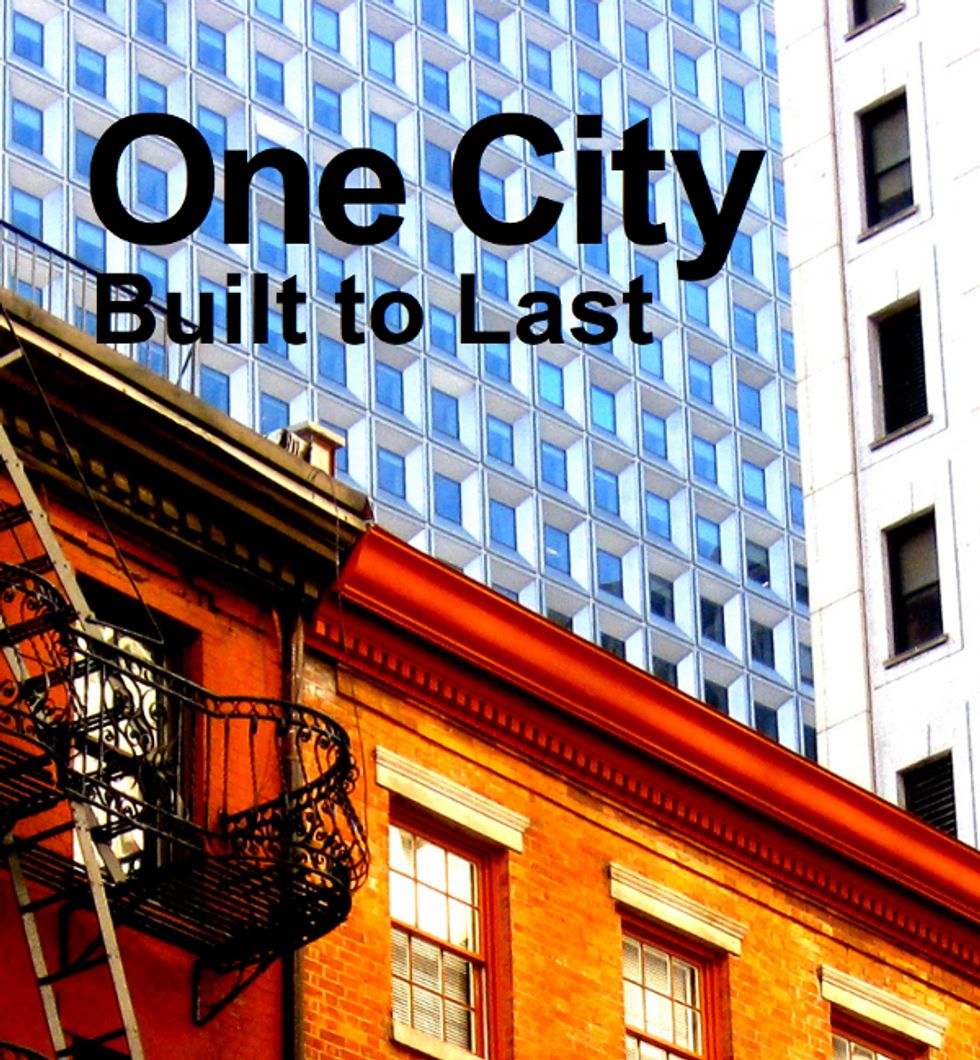 According to The New York Times, "Building on programs adopted by the state—which in 2009 set its own goal of reducing greenhouse gas emissions by 80 percent by 2050 from 1990 levels—city officials will also offer grants and other incentives to owners. As part of a 'green grant program' for affordable housing, officials said, the city will pay for efficiency upgrades if owners agree to preserve lower-cost units in a given building."
The paper also said that while some landlords might be expected to resist new energy efficiency requirements, Rob Speyer, chairman of the city's Real Estate Board, reacted favorably and said the move would "help solidify New York's standing as the world's model of sustainability."
In announcing the plan, de Blasio talked about how Hurricane Sandy two years ago drove home the reality of climate change for New Yorkers.
"New Yorkers are facing the risks of rising sea levels, increased temperatures and heat waves, and increasing frequency of intense storms," he said. "The damage caused by Hurricane Sandy in 2012 provided tragic evidence of these risks. Almost two years later, we are still recovering. Globally, rising sea levels will flood coastlines, droughts will disrupt livelihoods, and storms and other extreme weather will threaten lives and economic development. We are faced with an existential threat, and inaction is not an option."
YOU MIGHT ALSO LIKE
Ten U.S. Cities Band Together to Cut Climate Pollution
How Obama's 'Year of Action' Could Advance Green Building
EcoWatch Daily Newsletter
Related Articles from EcoWatch
Recent Stories from EcoWatch