New Wave of GMO Crops Poised for Approval Despite Public Outcry
Reposted with permission from Rodale News.
Despite its own admission that it will cause an up to seven-fold increase in chemical pesticide use, the U.S. Department of Agriculture (USDA) is poised to approve a new type of genetically engineered seed built to resist one of the most toxic weedkillers on the market.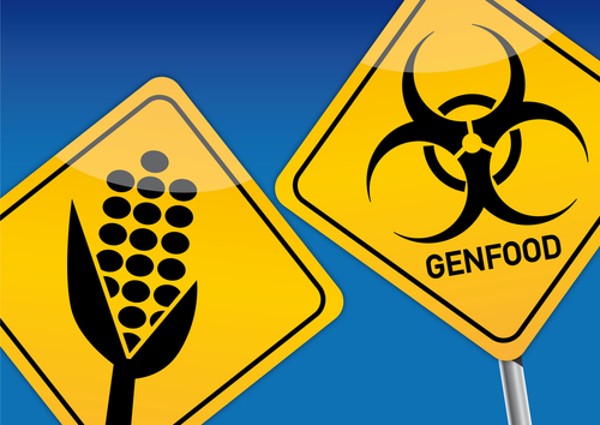 USDA suggests approval of new GMO corn and soy seeds. Photo courtesy of Shutterstock
Now, total approval hinges on the U.S. Environmental Protection Agency. If that federal body approves the new genetically modified organism (GMO), farmers will be free to plant corn and soy seeds genetically manipulated to live through sprayings of Dow's Enlist Duo herbicide, a chemical cocktail containing both glyphosate and the antiquated, toxic chemical 2,4-D. Ironically, in the '90s, chemical companies said the development of GMOs would eliminate the need to use older, more dangerous chemicals like 2,4-D. But as GMO use ramped up over the last few decades, chemical use increased, and many weeds are no longer responding to glyphosate, the main ingredient in Roundup, and the current chemical of choice for GMO farmers. This has created a "superweed" crisis, creating millions of acres of U.S. fields infested with hard-to-kill weeds.
With this week's USDA final Environmental Impact Statement (EIS) suggesting approval of the new GMO, many public food and safety experts say the American public faces unprecedented risks. After all, current chemical use is so high that foods now actually contain "extreme" levels of glyphosate. Because it's systemic, it actually winds up inside of food. Adding 2,4-D to the mix is even more concerning, given its ties to cancer.
"USDA's announcement is an outrageous abdication of USDA's responsibility to protect our health and our food supply. The Obama Administration has ignored the interests and demands of millions of Americans, Members of Congress, and scientists, farmers and health professionals," says Andrew Kimbrell, executive director of Center for Food Safety.
Farmers are upset about the decision, too. "Weed resistance is a major problem for farmers and we need a solution. This decision shows that the only options USDA is willing to consider are ones that lead to increased profits for chemical companies. We need to get off the pesticide treadmill, not increase the speed," says George Naylor, Center for Food Safety board member and Iowa corn and soybean farmer.
Suggested approval comes despite USDA's acknowledgment that Dow's crops will trigger a three- to seven-fold increase in agricultural use of 2,4-D, foster 2,4-D resistance in weeds and inhibit farmers' use of non-chemical weed control methods. "USDA's decision represents a huge setback for farmers and sustainable agriculture. Independent scientists have linked 2,4-D to cancer, Parkinson's disease and other maladies," says Bill Freese, science policy analyst at Center for Food Safety. "Introduction of 2,4-D- resistant corn and soybeans will dramatically increase use of this toxic herbicide, leading to more disease, environmental harm and increasingly intractable weeds for farmers."
The adoption of this new generation of GMOs also threatens farmer's market favorites like tomatoes, peppers, grapes (and wine!) and potaotes. Any 2,4-D drift could cause these crops to become mangled and deformed, or even outright kill them.
For more reasons to reject GMOs, check out the biggest GMO myths, busted.
You Might Also Like
Monsanto Supersizes Farmers' Weed Problem, But Science Can Help
5 Reasons Monsanto's 'Science' Doesn't Add Up
Fight Continues Over Moratorium of GMO Crops on Hawaii's Big Island
A coalition of conservation groups and others announced Thursday that a historic number of comments and petitions of support have been submitted to the U.S. Department of the Interior in support of Bears Ears National Monument. Despite the entirely inadequate 15-day comment period ending on May 26, more than 685,000 comments in support of Bears Ears National Monument have been collected.
Keep reading...
Show less
Rink Glacier in western Greenland, with a meltwater lake visible center. NASA/OIB
Scientists have had their eyes on Greenland as its iconic glaciers have begun disappearing due to a warming climate. But, what they didn't expect to see was a whole new type of melting.
Keep reading...
Show less
Mountain View Fire
By Lena Moffitt
An oil tanker in Mead, Colorado exploded, killing one and injuring three on Thursday. Authorities are continuing to investigate the cause of the explosion.
Keep reading...
Show less
Banner created by Alliance for Climate Education
Keep reading...
Show less
Twenty-two GOP senators sent a letter Thursday urging Donald Trump to pull out of the Paris agreement. They argued remaining in the deal could "upend" the administration's ability "to fulfill its goal of rescinding the Clean Power Plan."
Keep reading...
Show less
By Cheryl Johncox
The Federal Energy Regulatory Commission (FERC) rejected on Thursday Energy Transfer Partners' request to resume horizontal directional drilling at two sites for its Rover fracked gas pipeline. This rejection comes after numerous leaks into Ohio's wetlands, and Clean Air and Clean Water act violations. FERC has halted the process at only eight locations of the 32 where drilling is taking place under Ohio's wetlands and streams.
Keep reading...
Show less
By Nadia Prupis
A majority of people in eight countries say they are ready to change their lifestyles if it would prevent climate catastrophe, a survey on global threats released Wednesday found.
Keep reading...
Show less
May. 25, 2017 01:55PM EST
Bill Maher is sick of billionaires' obsession with Mars, more like "Mars-a-Lago," he said.
In a new animation produced by ATTN:, the popular talk show host of Real Time, discusses the perils of our planet, including how "climate change is killing us."
Keep reading...
Show less