New USDA Rules Leave School Snacks Loaded with Sugar and Aspartame
Aug. 20, 2013 08:21AM EST
Health + Wellness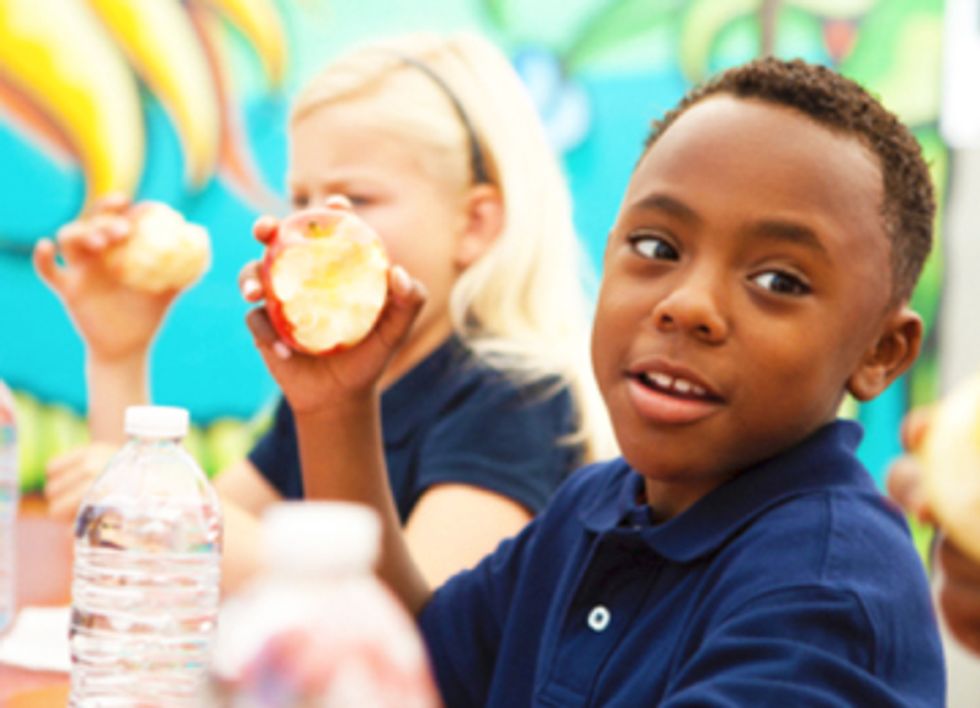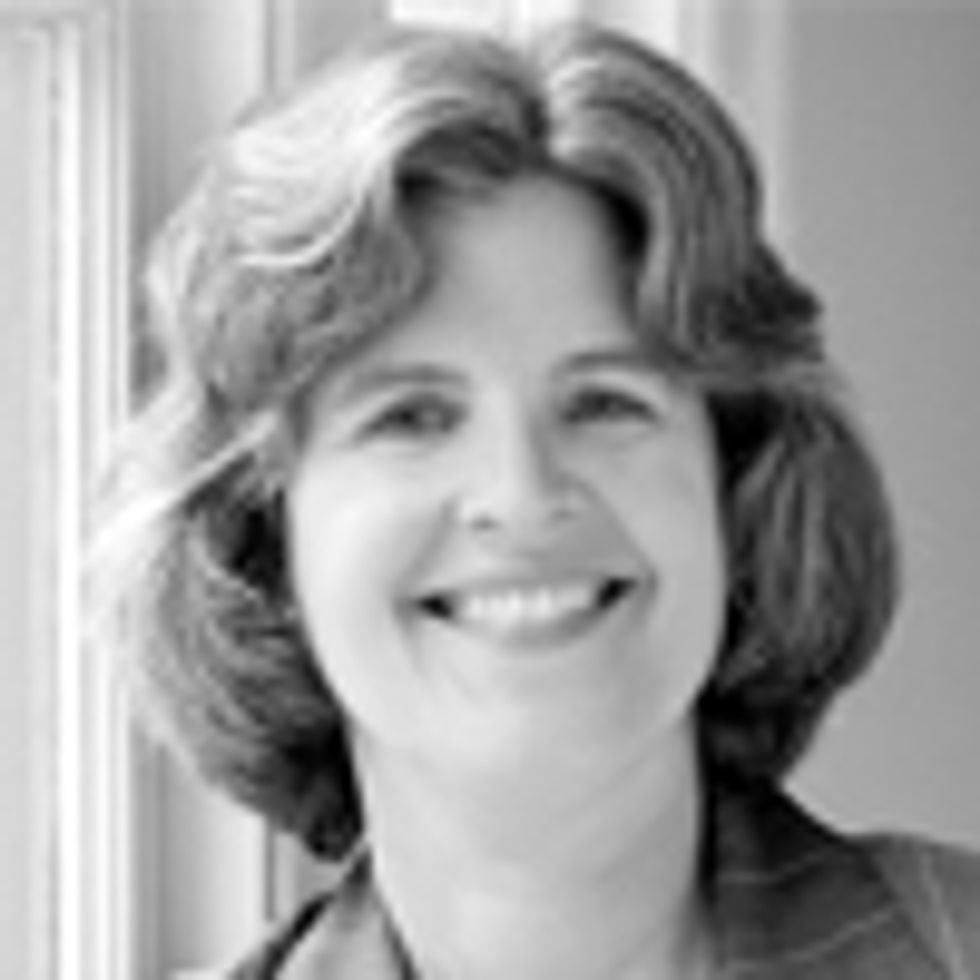 In April, I submitted comments to the U.S. Department of Agriculture (USDA) on behalf of Center for Food Safety regarding proposed nutrition guidelines for "competitive foods" sold in schools. These are foods sold outside the school program and consist mainly of junk food and soda. Our position was that schools should do away with these foods altogether and focus on improved school meals.
While some groups celebrated when the interim final rule was released in June, numerous questions remain. USDA is calling the rule "Smart Snacks in School." You can submit comments to USDA until Oct. 28; the rule goes into effect for the 2014 school year.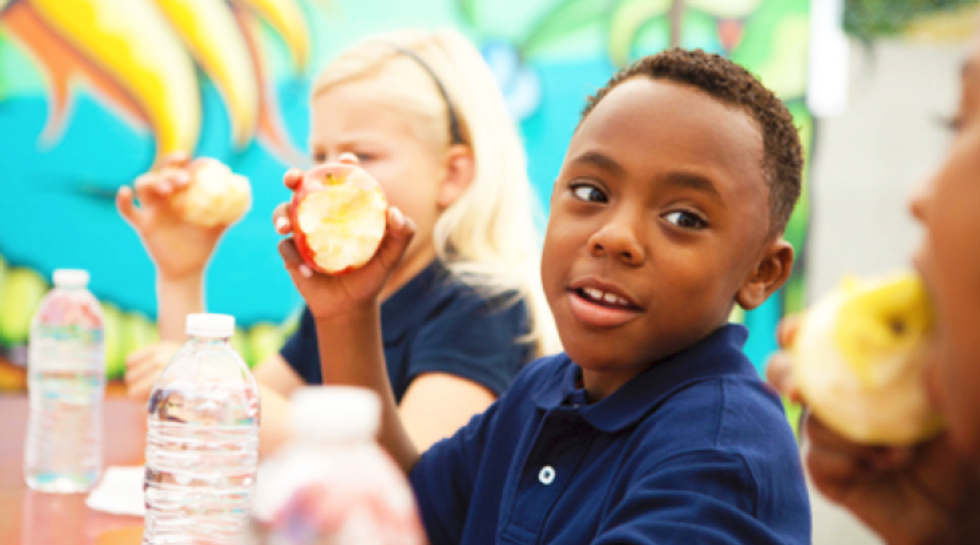 I asked registered dietitian Andy Bellatti to take a closer look at the new nutrition guidelines for potential weaknesses. 
Simon: What about the food guidelines are most troubling to you?
Bellatti: While in general, the food guidelines are not bad and certainly an improvement, the sugar limits are especially lax. USDA is allowing foods with less than 35 percent sugar by weight, which is quite a lot. This means, for example, a product like Yo! Crunch yogurt with M&Ms topping "passes."
Simon: I see that the dairy industry lobbied for USDA to measure the sugar standard by weight instead of by calories. Why is that significant?
Bellatti: In terms of using "by calories" or "by weight," there is no universally better choice. Depending on the caloric and sugar content of a product, either one could be the stricter choice. The issue here is that 35 percent is way too high of a limit. I would have preferred 10 percent. In the rule, USDA noted the following:
Many commenters stated that this alternative [using 35 percent of sugar by weight, rather than 35 percent of sugar by calories] would allow greater flexibility and would permit more products that are favorites among students, such as low-fat ice cream, sweetened frozen fruit and yogurt parfaits.
Therefore, it certainly seems like "percent of sugar by weight" (rather than by calories) was chosen in order to provide more allowances for sweetened dairy products.
In fact, had USDA used less than 35 percent of calories standard, these candy yogurts would not have passed. By calories, 80 calories from sugar, based on 140 calories equals 57 percent of calories come from sugar. Even without the naturally occurring sugar, you get to more than 35 percent. It seems pretty clear that USDA essentially went with percent of sugar by weight to allow sweetened dairy products an easy in.
Simon: It seems the dairy industry is quite happy with the rule. What else bothers you about the role of dairy products?
Bellatti: In order to qualify as a "smart snack," a food must have a fruit, vegetable, whole grain, dairy product or "protein" as its first ingredient. This is based on federal dietary guidelines, which is silly because "protein" is not a food group and it gives dairy another easy pass. Also, this caught my eye in the rule:
One commenter suggested specifying that ''dairy products'' include non-standard products such as cultured dairy snacks and frozen dairy desserts. In drafting the proposed rule, the Department did not intend to exclude non-standard dairy products such as those mentioned by the commenter.
Translation: "Cultured snacks" equal yogurt, and "frozen dairy desserts" equal ice cream. Both of these are essentially sugar vessels. I would have preferred to see cheese and unflavored milk as the only allowed dairy products as a way to cut back on sugary foods.
USDA did acknowledge the problem of high-sugar dairy products:
Ingredient lists reveal that many popular drinkable yogurts have significant levels of added sugars instead of sugars conveyed naturally from fruit or dairy. USDA will gather additional information as competitive food standards are implemented and may address standards for drinkable yogurt in a future rulemaking.
That doesn't sound too promising, though; I would have preferred they not allow drinkable yogurts until they come up with a guideline, especially since unlike yogurt, which is considered food and therefore must be  less than 35 percent of sugar by weight, lax as that is, drinkable yogurt is a beverage and therefore has no sugar limits.
Simon: There are no sugar limits on dairy beverages?
Bellatti: No, USDA has set no sugar limits for any beverages, including fluid milk); instead there are limits on portions sizes and flavored milk is only allowed in non-fat form. USDA said:
We are not supportive of requiring a calorie or sugar limit for flavored milk at this time. We will continue to monitor this issue as the competitive food standards are being implemented to determine if a future calorie cap and/ or sugar limit for flavored milk is warranted.
I find it very problematic that these guidelines do not set calorie or sugar limits for flavored milk. I think it is imperative to establish sugar limits or, even better, only allow unflavored/unsweetened milks; dairy or otherwise.
The absence of sugar guidelines for flavored milk means, that, in theory, an eight ounce serving of chocolate milk that contains five teaspoons of added sugar (20 grams) can be sold. Keep in mind that the American Heart Association recommends that children ages four to eight should consume no more than three teaspoons of added sugar a day. Most eight ounce servings of chocolate milk contain anywhere from two to four teaspoons of added sugar, depending on manufacturer formulations.
Simon: What about the beverage rule bothers you more generally?
Bellatti: The rules seems overly concerned with calories, while allowing diet sodas, diet iced teas and diet juice drinks, without a care about the potential hazards of artificial sweeteners or dyes, or any other artificial ingredients for that matter. Also, USDA set no guidelines on caffeine, so diet "energy drinks" are allowed.
Simon: Anything else you find troubling?
Bellatti: For the food guidelines, USDA has adopted FDA's rule to allow foods with less than 0.5 grams of trans fat per serving to be "rounded down" to zero grams. This bothers me, as it should not be used as a guideline; rather, the presence of partially hydrogenated oils in a product should automatically disqualify it from being sold in schools.
Are these guidelines better? In some ways, yes. However, they still fall prey to nutritionism by utilizing numbers on the nutrition facts label rather than ingredient quality. They also propagate the troubling idea that as long as a food product offers calcium, it shouldn't have any problem finding its way into schools, no matter how sugary or processed.
Visit EcoWatch's HEALTH pages for more related news on this topic.
——–
EcoWatch Daily Newsletter