New Study Shows Glaring Differences Between GMO and Non-GMO Foods
Feb. 20, 2014 03:45PM EST
Food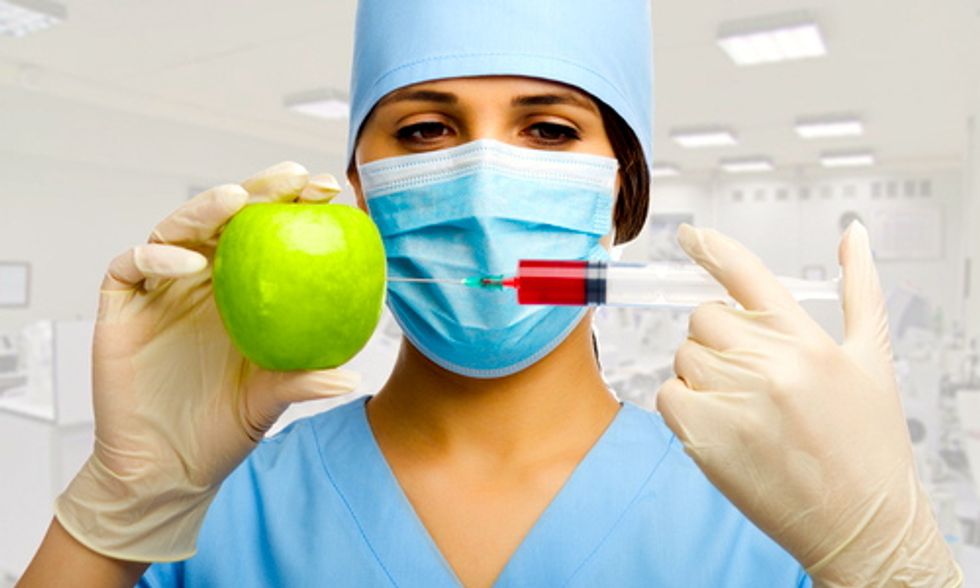 New studies conducted by scientists independent of the biotech industry are showing glaring differences between genetically modified organisms (GMOs) and their non-GMO counterparts.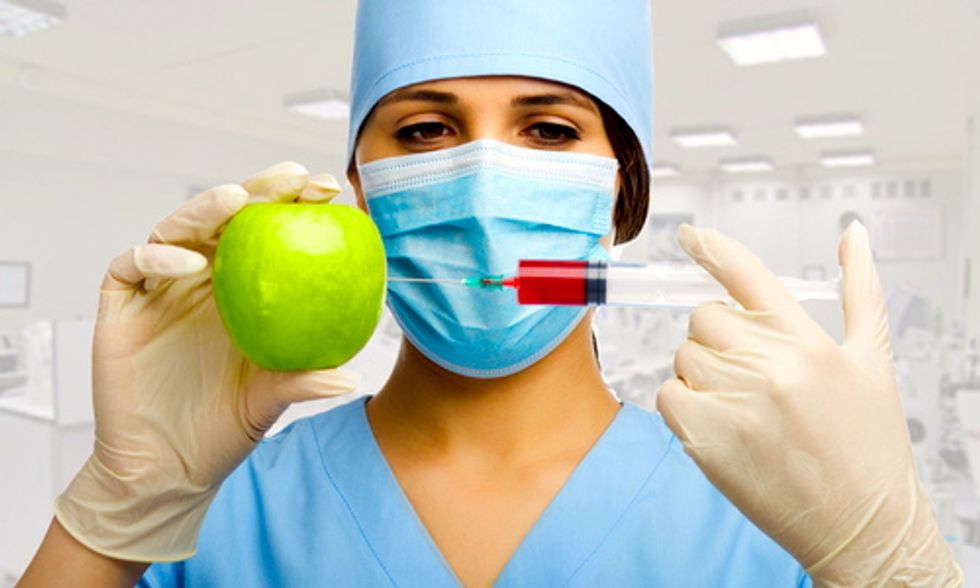 Photo courtesy of Shutterstock
These findings contrast the principle of "Substantial Equivalence," which has facilitated the approval of GMOs with virtually no protection for public health or the environment, reports the Permaculture Research Institute.
The substantial equivalence concept, introduced in 1993 by the Organisation for Economic Development (an international economic and trade organization, not a health body), states that if a new food is found to be mostly equal to an already existing food product it can be treated the same way as the existing product in respect to safety.
The U.S. Food and Drug Administration, the Canadian Food Inspection Agency and Japan's Ministry of Health and Welfare typically base their GMO food safety regulations on substantial equivalence.
This faulty concept has benefited the GMO produce trade, allowing it to skip over regulatory requirements that would apply to other food products including uniquely processed foods, pharmaceuticals, pesticides and food additives, all of which require a wide range of toxicological tests and can be subject to legal limitations regarding safe consumption.
There are many good reasons for consumers to feel unprotected by these regulatory policies, considering how flexible and open they are to interpretation for the approval of just about any kind of GMO submitted.
"In practice, the principle allows the comparison of a GM line to any existing variety within the same species, and even to an abstract entity made up of ingredients from a collection of species," wrote Dr Eva Sirinathsinghji in a Permaculture Research Institute post. "This means that a GM variety can have all the worst traits of many different varieties and still be deemed substantially equivalent."
Independent assessments of substantial equivalence carried out across the world have shown how this practice is not only inadequate but untrustworthy, and the new studies confirm this. 
In April 2013, an Egyptian publication led by Professor El-Sayed Shaltout at Alexandria University, found that a type of Monsanto's GMO corn showed substantial non-equivalence and toxicity when compared to non-GMO corn, 
A more recent study led by Thomas Bøhn at the Norwegian Centre for Biosafety tested scores of GMO and non-GMO soybeans, and found them not to be substantially equivalent. 
"Profiling technologies ... allow the simultaneous measurement and comparison of thousands of plant components, in this case proteins, without prior knowledge of their identity," wrote Sirinathsinghji. "These methods are now being employed by independent scientists to provide a more thorough, unbiased and global profile of GM crop composition for risk assessment."
Visit EcoWatch's FOOD and GMO pages for more related news on this topic.

EcoWatch Daily Newsletter
Recent Stories from EcoWatch