This website uses cookies to ensure you get the best experience while browsing it. By clicking 'Got It' you're accepting these terms.
New Study Finds Miscarriage Risk Increases With BPA Exposure
Apr. 29, 2014 08:32AM EST
Health + Wellness
Women exposed to high levels of bisphenol A (BPA) early in their pregnancy had an 83 percent greater risk of miscarriage than women with the lowest levels, according to new research.
The scientists said their new study adds to evidence that low levels of the ubiquitous chemical, used to make polycarbonate plastic and found in some food cans and paper receipts, may affect human reproduction.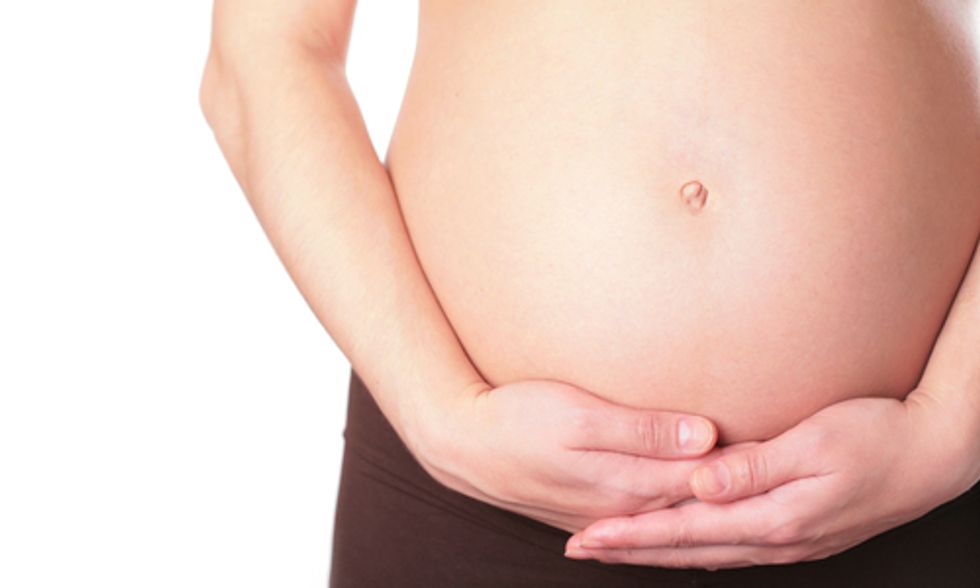 Photo courtesy of Shutterstock
The study involved 115 pregnant women who had visited a Stanford University fertility clinic within about four weeks of fertilization. The more BPA detected in the women's blood, the higher their risk of miscarriage, according to the researchers.
"Couples suffering from infertility or recurrent miscarriages would be best advised to reduce BPA exposure because it has the potential to adversely affect fetal development," wrote the scientists, led by Dr. Ruth Lathi, a Stanford University associate professor of obstetrics and gynecology. The study was published in the journal Fertility and Sterility.
However, the new study doesn't mean BPA causes miscarriages. The findings were based on one or two blood tests early during the pregnancies, and more women would need to be tested to see if the results are replicated.
In addition, the women who participated were likely at high reproductive risk because they had been treated at a fertility center. That means the findings may not be relevant for the general population, said Emily Barrett, an assistant professor of obstetrics and gynecology at the University of Rochester's Medical Center. She was not involved in the study.
Sixty-eight of the 115 women had miscarriages, which is roughly three times the rate of the U.S. population. 
"This is not a typical population since these are women seeking fertility care," Barrett said.
Despite the limitations, this is "another piece of evidence" linking the chemical to pregnancy problems, Barrett said.
In 2005, a smaller study in Japan found that 45 women who had three or more first-trimester miscarriages had three times more BPA in their blood than 32 women with no history of pregnancy problems. 
For the new study, the scientists divided the women into four groups based on their BPA measurement, then compared their miscarriage rates. The women with the highest exposures had an 83 percent higher risk of miscarriage, while those in the second and third groups had increased risks of 58 percent and 30 percent.
"This study has the same flaw as other studies that attempt to measure BPA in blood at a single point in time and statistically associate that limited data with a health effect—in this case, miscarriage," said Kathryn St. John, a spokesperson for the American Chemistry Council, which represents chemicals manufacturers, in a prepared statement.
Most miscarriages occur within the first seven weeks of pregnancy. The early stage tested in the new study is "certainly one period that's very important" for measuring exposures, Barrett said.
About 90 percent of people tested in the U.S. have BPA in their bodies.
Barrett said that most researchers agree the current standard for measuring BPA in people is testing urine for total BPA, which includes both free form and conjugated. Free BPA is the form that is estrogenic and acts on the body. Lathi and colleagues measured only the conjugated form in blood.
University of Missouri professor Frederick vom Saal, a co-author of the study, said there are pros and cons to any measurement of BPA in people. Blood samples are more likely to be contaminated with free BPA from the environment but the study avoided that problem by looking only at conjugated, he said.
There is an ongoing scientific dispute over whether traces of BPA can harm people. The U.S. Food and Drug Administration (FDA) said BPA is safe at the low amounts that people are exposed to through foods. The agency released a study earlier this year that found BPA doesn't affect the health of rats fed low doses. However, some academic researchers have called the FDA study flawed.
Other animal studies have linked BPA to women's reproductive problems including chromosomal abnormalities, endometriosis and altered development of the uterus. 
In 2008, a federal agency, the National Toxicology Program, determined that there was "negligible concern" that exposure of pregnant woman to BPA will harm fetuses or infants. Two years later, the Environmental Protection Agency announced an action plan to further investigate BPA, declaring it a chemical of concern.
Known risk factors for miscarriage include obesity, problems with the mother's hormones, reproductive organs and immune system, smoking and drug and alcohol abuse.
Lathi and colleagues did not investigate how the women may have been exposed to BPA. She said that in the future the researchers would like to examine whether avoiding BPA during pregnancy lowers miscarriage risk.
"These are just regular pregnant women with what we think is regular exposure," Lathi said. "There is nothing to make us think that our patients are more highly exposed than anyone else in the U.S."
——–
YOU MIGHT ALSO LIKE
30% Jump in Autism Rates Brings Greater Urgency to Toxic Chemical Reform
——–
EcoWatch Daily Newsletter
By Sabrina Kessler
Far-reaching allegations about how a climate-sinning American multinational could shamelessly lie to the public about its wrongdoing mobilized a small group of New York students on a cold November morning. They stood in front of New York's Supreme Court last week to follow the unprecedented lawsuit against ExxonMobil.
By Alex Robinson
Leah Garcés used to hate poultry farmers.
The animal rights activist, who opposes factory farming, had an adversarial relationship with chicken farmers until around five years ago, when she sat down to listen to one. She met a poultry farmer called Craig Watts in rural North Carolina and learned that the problems stemming from factory farming extended beyond animal cruelty.
People navigate snow-covered sidewalks in the Humboldt Park neighborhood on Nov. 11 in Chicago. Scott Olson / Getty Images
Temperatures plunged rapidly across the U.S. this week and around 70 percent of the population is expected to experience temperatures around freezing Wednesday.
A general view of the flooded St. Mark's Square after an exceptional overnight "Alta Acqua" high tide water level, on Nov. 13 in Venice. MARCO BERTORELLO / AFP / Getty Images
President Donald Trump doesn't like wind turbines.
In April, he claimed they caused cancer, and he sued to stop an offshore wind farm that was scheduled to go up near land he had purchased for a golf course in Aberdeenshire in Scotland. He lost that fight, and now the Trump Organization has agreed to pay the Scottish government $290,000 to cover its legal fees, The Washington Post reported Tuesday.
A verdant and productive urban garden in Havana. Susanne Bollinger / Wikimedia Commons
By Paul Brown
When countries run short of food, they need to find solutions fast, and one answer can be urban farming.
Trevor Noah appears on set during a taping of "The Daily Show with Trevor Noah" in New York on Nov. 26, 2018.
The Daily Show With Trevor Noah / YouTube screenshot