New Studies Expose Public Health Risks From Fracking
Dec. 12, 2014 03:44PM EST
Energy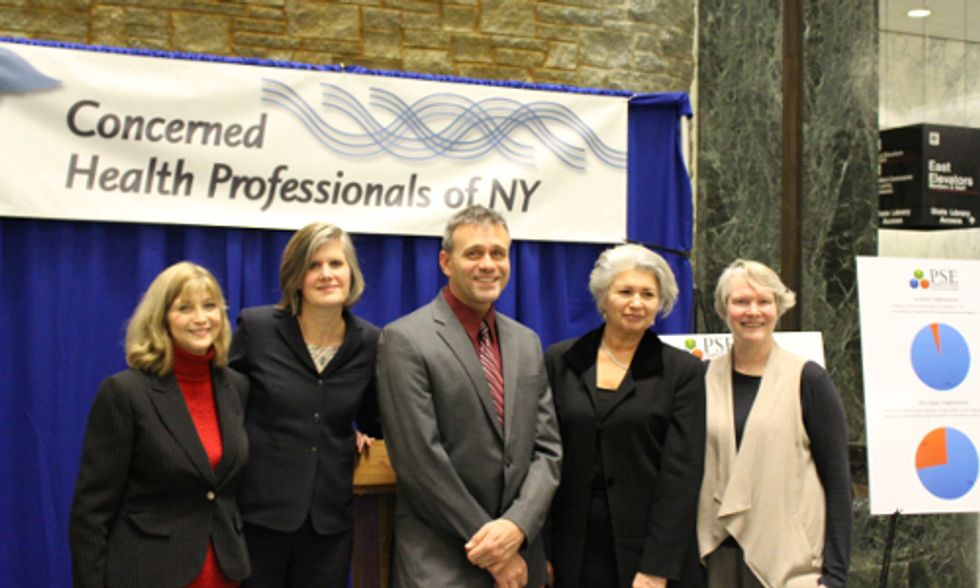 As New York state ponders whether to lift its moratorium on fracking, in place since 2009, two new reports were released which compiled the results of numerous studies on its potential health and environmental impacts. The evidence was overwhelming, as the health care professionals and scientists involved urged Governor Andrew Cuomo to enact a three-to-five-year extension of the moratorium.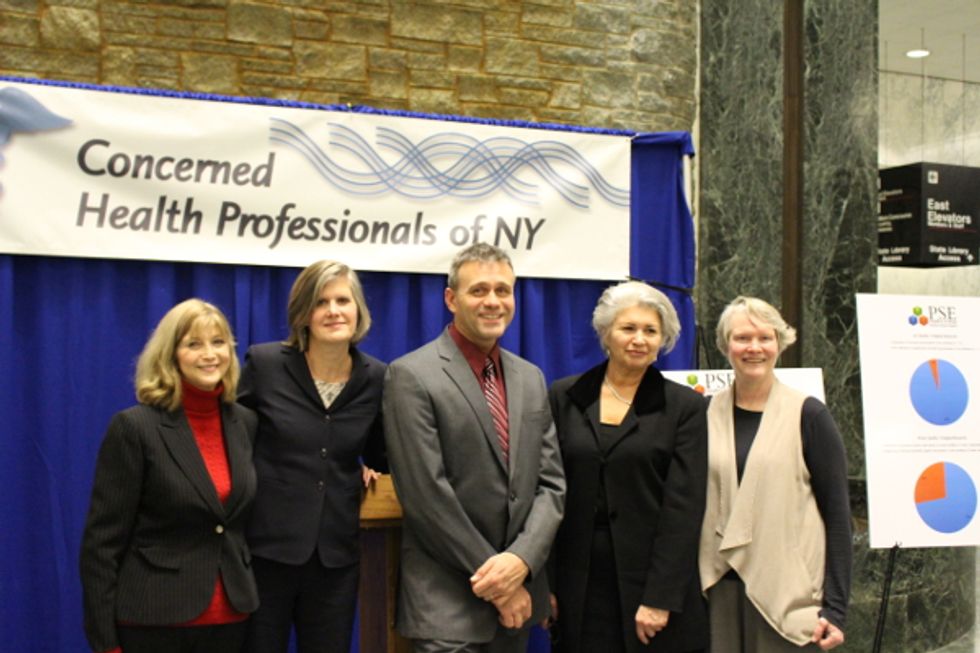 The studies offered a response to statements from Cuomo such as "You can have credentialed academics on both sides—one side says they have more credentialed experts than the other side" and "I'm not a scientist. Let the scientists decide. It's very complicated, very controversial, academic studies come out all different ways. Let the experts decide."
The experts have largely decided that evidence of risks to citizens and communities from fracking are compelling.
One study, released by PSE Healthy Energy, pointed out that, with the fracking boom still young, "research continues to lag behind the rapid scaling of shale gas development." It points to an enormous increase in the amount of scientific research and surge in peer-reviewed scientific papers in just the last two years. It reviewed about 400 of those papers.
"In fact, of all the available scientific peer-reviewed literature on the impacts of shale gas development approximately 73 percent has been published since January 1, 2013," said its report. "What this tells us is that the scientific community is only now beginning to understand the impacts of this industry on the environment and human populations. Hazards and risks have been identified, but many data gaps still persist. Importantly, there remains a dearth of quantitative epidemiology that assesses associations between risk factors and human health outcomes among populations."
The study says that "there is now a lot more known about the impacts of shale gas development than when New York's de facto moratorium went into effect" and provides what it calls "a cursory overview" of currently available studies. It suggested that despite that, the evidence is fairly compelling. It found that 96 percent of all papers published on health outcomes point to possible negative impacts, that 87 percent of original research studies on health outcomes show potential risks, that 95 percent of original research studies on air quality show elevated levels of air pollutants and that 72 percent of original studies on water quality show actual or potential contamination.
"Scientists are just now beginning to understand the health and environmental dimensions of shale gas development," said PSE Healthy Energy executive director Seth B.C. Shonkoff. "While the majority of studies published indicate that there are risks to human health, there are still very few epidemiological studies that evaluate or model actual health impacts. You don't get what you expect, you get what you inspect, and it is wise for New York to continue to look before it leaps and wait for the information it needs to make an educated decision."
The second study, an update of the Compendium of Scientific, Medical and Media Findings Demonstrating Risks and Harms of Fracking by the Concerned Health Professionals of NY, similarly looks at results of numerous studies to arrive at its conclusions, exploring sixteen areas of potential harm from fracking.
"A significant body of evidence has emerged to demonstrate that these activities are inherently dangerous to people and their communities," it says. "Risks include adverse impacts on water, air, agriculture, public health and safety, property values, climate stability and economic vitality."
It too points to the dramatic increase in the amount of recent research into fracking impacts, saying that research is just catching  up with the industry, and summarizes key studies. Given that ongoing increase, it says that it will update its compendium every six months.
"The longer we look at fracking, the more trouble we find," said Dr. Larysa Dyrszka, a co-founder of Concerned Health Professionals of NY. "There is no split debate within the scientific literature. Given the avalanche of recent studies showing inherent problems and harms of fracking, Governor Cuomo must enact a minimum three-to-five-year moratorium in order to protect the water and health of all New Yorkers."
Coming on the heels of these two omnibus studies is another new study—PSE Healthy Energy estimated that one new study has been released each day in the last two years—from Environment New York, titled The Spreading Shadow of the Shale Gas Boom: Fracking's Growing Proximity to Day Cares, Schools and Hospitals. It estimates that in the Marcellus and Utica shale region which extends underneath New York, over 400 permits have been issued to drill within a mile of such facilities, with Pennsylvania, Ohio and West Virginia already allowing fracking in the region and Maryland set to begin. Oil and gas companies have already applied for more than 270 well permits in New York, poised to begin drilling when and if the moratorium is lifted, and the study says that as many as 56,000 fracking wells could be drilled in the state.
"We have seen how dangerous gas drilling can be in other states—from harmful air and water pollution to fires, blowouts and explosions," said Environment New York director Heather Leibowitz. "This report shows that if fracking is allowed into New York, our vulnerable populations could be exposed to unacceptable risks."
"Governor Cuomo has announced that the state's fracking health review, on which he has said his decision hinges, will be completed before the end of the year,"  she said. "However, we already have strong evidence that fracking threatens the health and safety of our children, elderly and infirm. We're calling on our state officials to finally ban fracking, for the health and safety of our most vulnerable populations and all New Yorkers."
"That hydrofracking could occur in close proximity to our schools, hospitals and daycare centers across New York State is horrendous," said New York State Senator Tony Avella. "These sites house our most vulnerable populations and this report clearly illustrates the risk at which we would be putting those most deserving of our protection if we were to allow hydrofracking in New York."
YOU MIGHT ALSO LIKE
New York Assembly Overwhelmingly Passes Fracking Moratorium
Hundreds of New Yorkers Rally Against Fracking, Call for Renewable Energy
How Fracking Just Got Worse for Your Health
EcoWatch Daily Newsletter
Related Articles from EcoWatch