New Satirical Video Shows What it Really Means to 'Go Green'
Jun. 25, 2014 02:05PM EST
Energy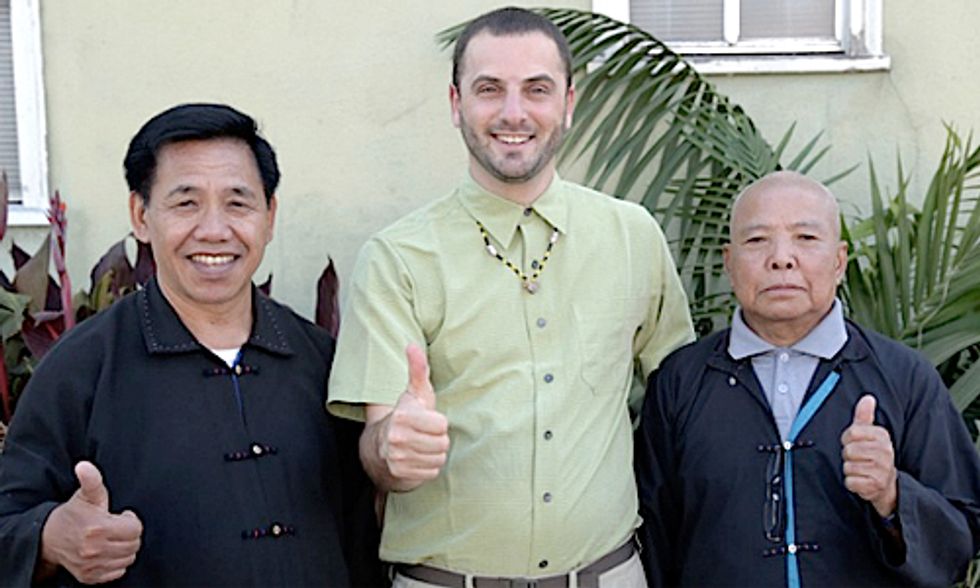 Going green is about more than buying all the gluten-free quinoa you can fit in your Prius. It's about community organizing against corporate polluters and challenging environmental racism—and then enjoying your quinoa. That's the message from Movement Generation's newest  video satire, The Greenest Man In America.
Written by our own Josh Healey, the video features Healey alongside Richmond, CA, environmental justice activist Lipo Chanthanasak. A refugee from Laos and long-time leader in the fight against Richmond's destructive Chevron oil refinery, Lipo is unexpectedly named the "Greenest Man in America." Playing off a certain popular commercial, the video invites viewers to question our concept of what—and who—makes for an environmental leader.
"Buying fancy eco-products doesn't make you green," said Josh Healey, the video writer and actor. "Green consumerism might make you feel better about your light bulbs and hemp shopping bag, but it doesn't challenge the corporations and politicians that are destroying our communities and our climate. That takes organizing."
"Immigrants and refugees are at the front of the climate and environmental justice movement, " added Vivian Huang, campaign director for the Asian Pacific Environmental Network, which organizes Laotian residents in Richmond. "If we are going to fundamentally address the climate crisis and the increasing inequality in our communities, we need to honor and lift up those voices on the frontlines."
Movement Generation is excited for the video to amplify the Our Power Campaign, which is building a just transition from an extractive economy run by corporations to local, living economies that are healthy and thriving. This summer, Richmond will host the Our Power National Convening from August 6-9, coinciding with the second anniversary of the massive Chevron refinery fire.
"Our Power is not your traditional environmental campaign, and this is not your traditional environmental video," said Healey. "This is about innovative organizing, multi-racial unity and a little ridiculous humor on behalf of one tiny cause: saving our communities and the planet."
EcoWatch Daily Newsletter