New Pipeline Threatens Wetlands in Gulf Coast Communities
Jul. 22, 2013 05:03PM EST
Energy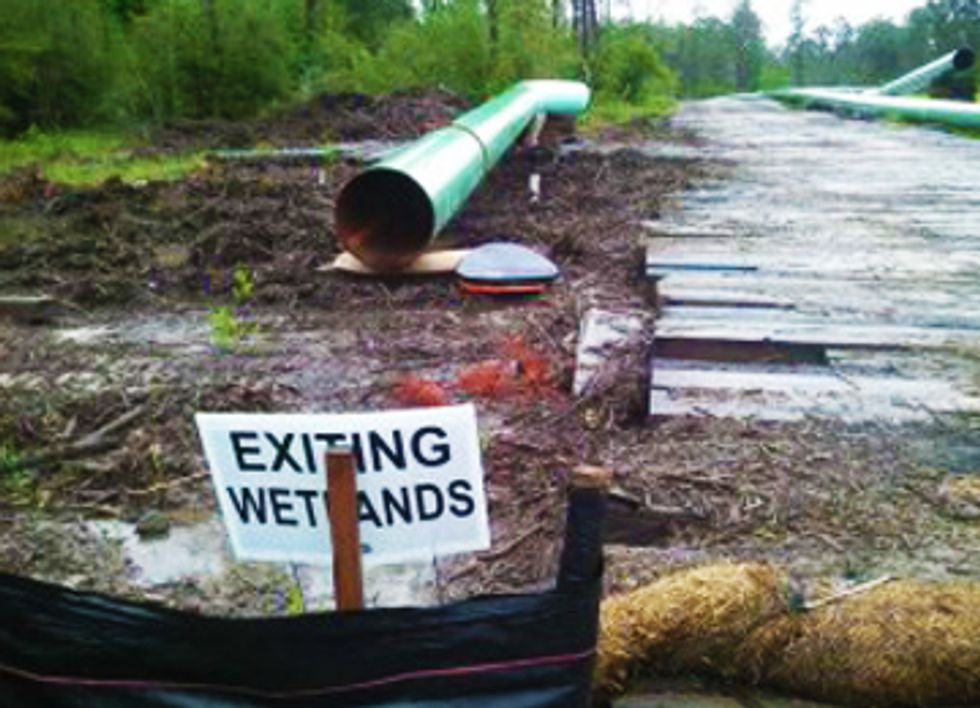 In a region still scarred by the 2010 BP oil spill in the Gulf of Mexico, Plains Southcap, LLC, is building a pipeline meant to carry conventional crude oil from Alabama to Mississippi, threatening waterways in both states.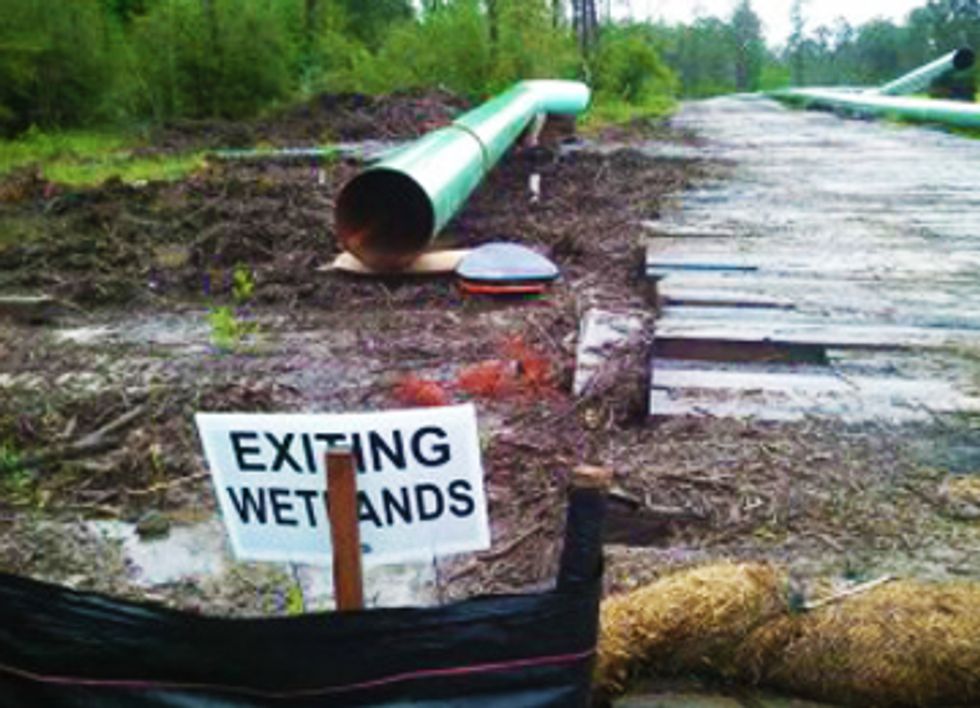 Set to finish construction this year, Southcap's underground pipeline would carry crude from the Ten Mile Terminal in Mobile, AL, to the Chevron refinery in Pascagoula, MS, tearing a path through Hamilton Creek, which feeds into Big Creek Lake, as well as Bangs Lake, only two miles from the refinery.
Pascagoula is among the many towns still in economic and ecological recovery since the BP spill. The Plains pipeline took many residents and activists by surprise. The "nationwide permit" issued by U.S. Army Corps of Engineers (USACE) under the Clean Water Act of 1977, allows for the "expedited permitting and bypass[ing] of public notifications about wetlands," according to the Associated Press.
In Mobile, county officials anxiously await a study by the Mobile Area Water and Sewer Service (MAWSS) of the potential impact the pipeline would have on the city's drinking water. In the meantime, the city of Semmes, AL, has issued a stop-work permit on the pipeline.
"Hopefully, they can make the alternative routes to keep it away from key points in the watershed," Mobile County Attorney Jay Ross told Alabama Media Group reporter John Sharp.
Despite concerns raised in Mississippi and Alabama, Plains Southcap vehemently defends the pipeline's safety. The pipeline is slated to have round-the-clock monitoring as well as additional security features and failsafes. Sharp reported that the pipeline will be buried deeper than what is regulated, "which makes it less susceptible to third-party damage."
Still, many conservationists and activists remain outraged over the potential damage a pipeline could create for the states' wetlands. According to the Sun Herald in Mississippi, the USACE—which approved the pipeline's construction–said the project would require the pipeline to pass through 145 acres of wetlands and cross 33 streams.
While the pipeline is set to carry only medium-grade crude, Plains Southcap remained quiet as to whether the pipeline may switch to the more lucrative but hazardous tar sands in the future.
David Underwood, the Sierra Club's delegate for the Mobile Bay chapter, said if there were a repeat of the 2010 tar sands spill in Kalamazoo, MI, "it would cause irreparable damage."
Visit EcoWatch's PIPELINES page for more related news on this topic.
——–

EcoWatch Daily Newsletter