New Mapping Tool Shows How Severe Nuclear Accident Could Look in U.S.
Mar. 05, 2012 09:30AM EST
Energy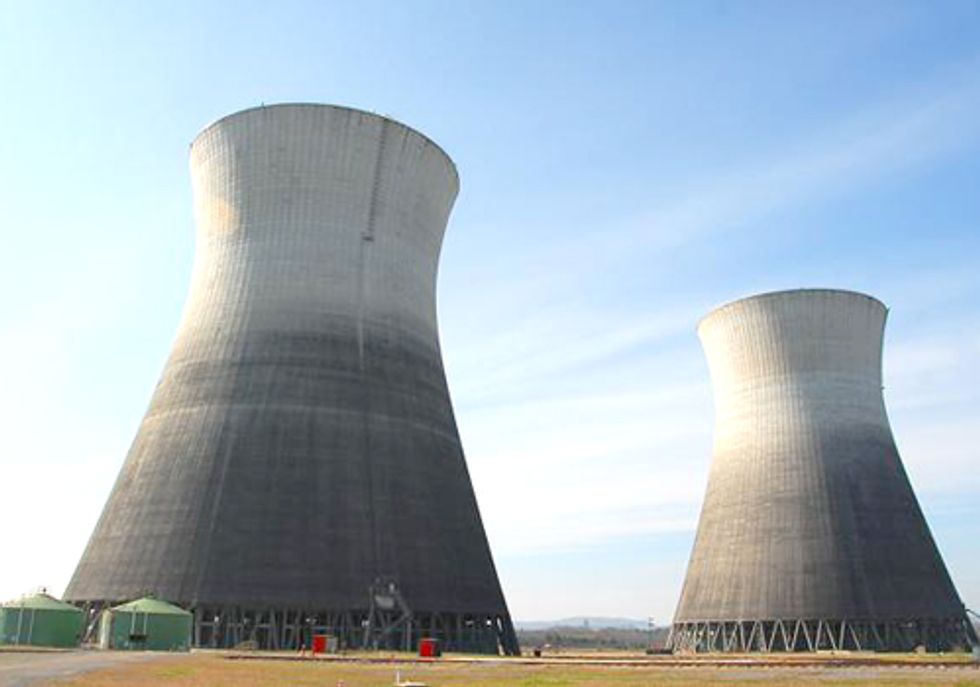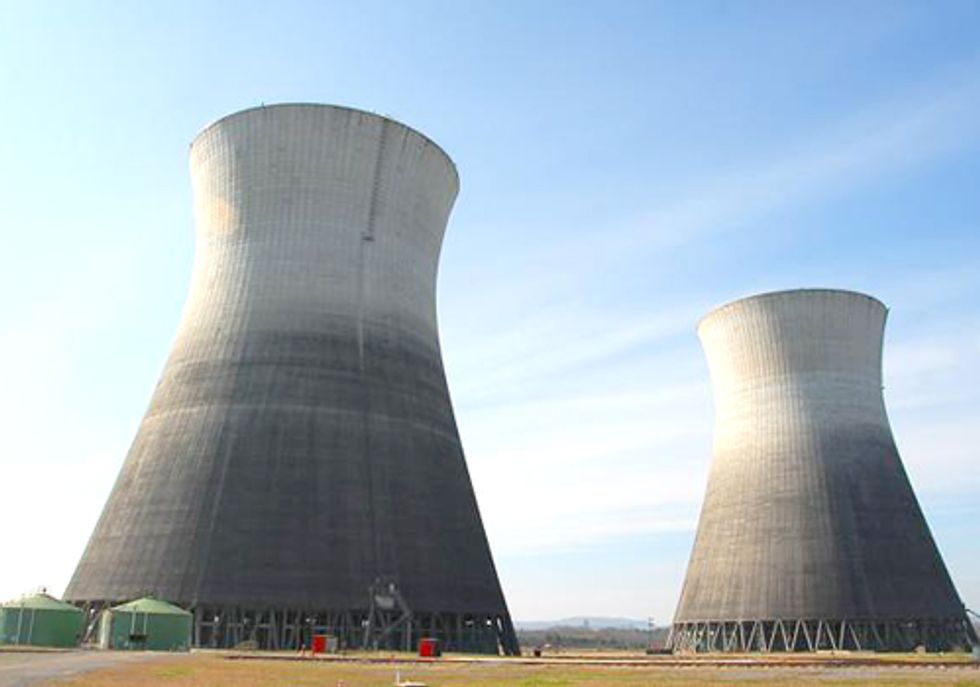 A new mapping tool released March 5 by the Natural Resources Defense Council (NRDC) illustrates the potential radiological impacts of a severe accident at the nation's nuclear reactors and flags risk factors associated with each individual U.S. plant. In the year since the disaster, the Nuclear Regulatory Commission (NRC) has failed to enact a single safety mandate for U.S. reactors, even though the Nuclear Regulatory Commission advised a 50-mile evacuation zone for U.S. citizens in Japan—a distance within which 120 million Americans live from U.S. plants—and there were five emergency shutdowns at U.S. facilities in 2011, due to earthquake or extreme weather.
"There are clear lessons learned from the Fukushima disaster, yet our government allows the risks to remain," said NRDC Scientist Jordan Weaver, PhD. "It doesn't have to take an earthquake and a tsunami to trigger a severe nuclear meltdown. In addition to human error and hostile acts, more common occurrences like hurricanes, tornadoes and flooding—all of which took place around the country last year—could cause the same type of power failure in U.S. plants."
The mapping tool uses weather patterns from March 11-12, 2011 to calculate the radioactive plumes that would have occurred if the disaster happened at any of the nuclear power plants in the U.S. during that time.
While an earthquake and tsunami knocked out primary and backup power at Japan's reactors, a similar multi-hour power loss could occur at U.S. plants through a variety of different means. In fact, the following five U.S. nuclear power plants lost primary power due to earthquake or extreme weather events in 2011, including tornadoes, hurricanes and flooding: Browns Ferry in Athens, Ala. (tornado); Calvert Cliffs in Lusby, Md. (hurricane); Ft. Calhoun, in Ft. Calhoun, Ne. (flooding); North Anna in Louisa, Va. (earthquake); and Surry in Surry, Va. (tornado). Fortunately, backup power systems kicked in, but if both primary and backup power sources are lost for even a matter of hours, it can lead to a meltdown, breach of containment, and an airborne radioactive plume.
Additionally, the NRDC online tool includes specific information about the risk factors associated with each U.S. nuclear plant. Many of the same risk factors present in Fukushima currently exist at U.S. plants, including:
Design—Currently 23 U.S. nuclear reactors are the same type of "Boiling Water Reactor" as those involved in the Fukushima nuclear fallout, and do not protect against the release of radiation during a severe accident as effectively as other reactor types.
Age—U.S reactors were designed for a 40-year lifespan, yet the NRC has approved 71 reactors at 32 nuclear power plants to operate for 60 years.
Increased Power—90 percent of U.S. nuclear power plants have had their operating power increased beyond the original design intended for the reactors, increasing the challenge of effectively cooling the core in the event of an accident.
NRC and industry have failed to implement safety improvements in response to Fukushima. While the NRC taskforce provided more than 30 safety recommendations, to date they have not acted on any of them, including actions identified as urgent. These include:
Seismic and flood concerns—While NRC initially called for the industry to provide information on these risks by 2015 in order to determine whether to take regulatory action to improve safety, this will remain largely unaddressed due to industry and staff complaints alleging "limited resources."  Now, the NRC is estimating that it will take approximately seven years to receive and process responses from all plants.
No guarantee against hydrogen explosions—Three of Fukushima's reactor buildings experienced hydrogen-induced explosions, contributing to the release of radioactive material. However, the U.S. currently does not require an adequate level of hydrogen mitigation measures in the event of a severe accident. In other words, one of the more destructive events in the evolution of Japan's nuclear disaster is mostly being ignored.
Lack of adequate venting to prevent containment failure—In Fukushima, operators encountered problems venting the reactor containments after the blackout, which could have helped prevent containment failure and the resulting uncontrolled radioactive releases to the environment. In 1990, the NRC acknowledged that Fukushima-style reactors in the U.S. have a high probability of failure in the event of core damage as well. Yet the NRC has stated the few venting systems in place could be compromised during a severe accident or station blackout. The NRC is still debating the installation of effective and available improvements, such as filters, that help to remove most of the radioactive particulates in the vent stream. Meanwhile, countries like France and Switzerland have already implemented some type of filtered venting system.
No transparency on accident risks—NRC's recommendations do not include any discussion of what would be considered unacceptable consequences from an accident in the U.S. The NRC and the nuclear industry must present realistic accident scenarios showing the full range and weight of environmental, economic and health risks posed by an accident so the public and policymakers can make informed decisions on how, or indeed whether they want older reactors with extended licenses to continue operating in their backyards. This is especially critical for communities in densely populated places like the New York City, Philadelphia and Los Angeles areas.
"We cannot afford to stand by idly and simply hope the worst won't happen here," said NRDC Senior Scientist Matthew McKinzie. "It is time for the NRC to do its job and safeguard the American people from a repeat of what we saw in Japan."
For more information, click here.
—————
The Natural Resources Defense Council (NRDC) is an international nonprofit environmental organization with more than 1.3 million members and online activists. Since 1970, our lawyers, scientists, and other environmental specialists have worked to protect the world's natural resources, public health, and the environment. NRDC has offices in New York City, Washington, D.C., Los Angeles, San Francisco, Chicago, Livingston, Montana, and Beijing.
EcoWatch Daily Newsletter