New Map Shows Koch's Connection to Keystone
Mar. 05, 2015 11:06AM EST
Energy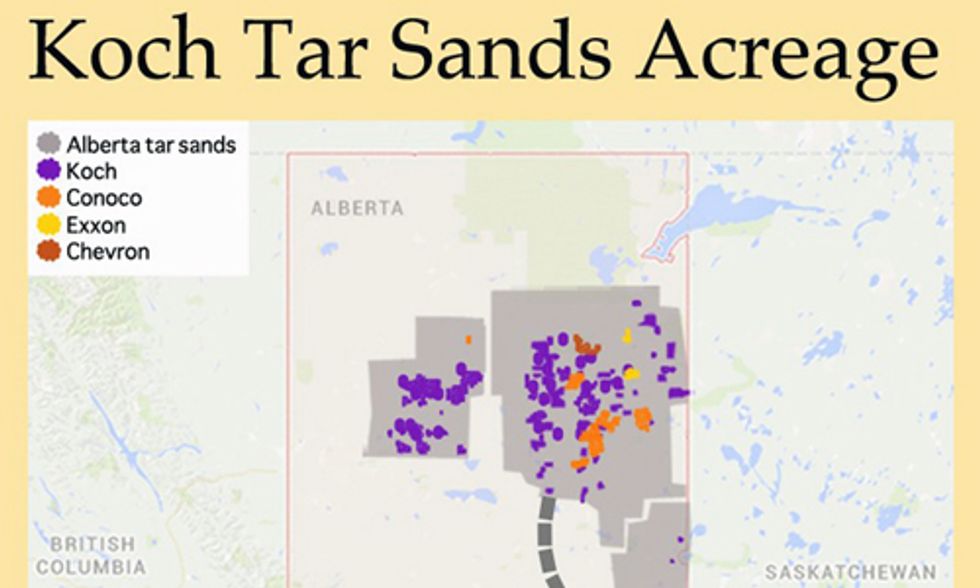 The International Forum on Globalization released new maps yesterday of tar sands assets in Alberta, Canada. The maps clarify the connection between the proposed Keystone XL pipeline and the Koch Brothers, who are top donors to the Republican Party and have worked to make fast-tracking the pipeline Congress' top priority.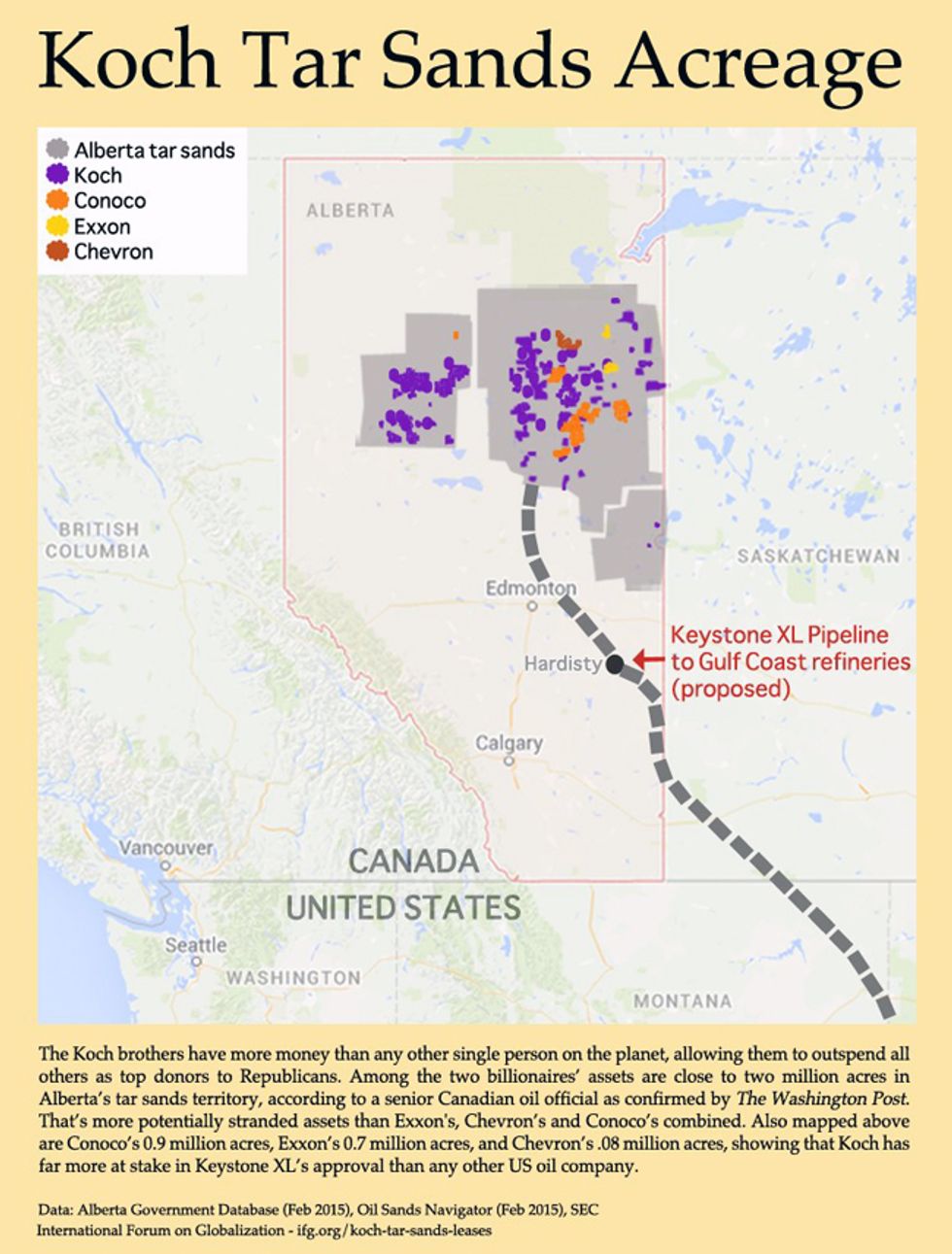 "Visualized data from online sources tracking leases in the tar sands territory shows that the Koch brothers, who have more money that any single person on the planet, hold close to two million acres in Alberta, making Koch the largest U.S. leaseholder with almost as many carbon assets at stake than Exxon, Chevron and Conoco's combined," according to International Forum on Globalization press release.
Even with the backing of the Koch brothers, the Senate failed yesterday to override President Obama's veto of the Keystone XL bill, with a vote of 62-37, that would have forced approval of the controversial pipeline. To override the President's veto it would have required 67 votes in the Senate.
EcoWatch Daily Newsletter