New Keystone XL Comedy Video Challenges Industry Claims
Feb. 05, 2014 12:48PM EST
Energy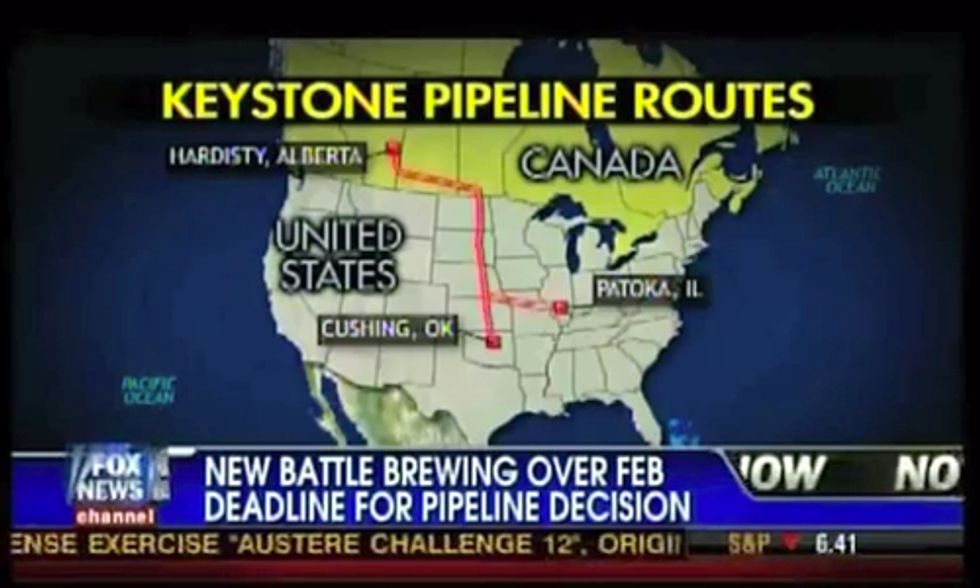 Today, on the first day of the State Department's public comment period for the recently released environmental impact report on the Keystone XL pipeline, acclaimed comedians and climate justice advocates team up to release a provocative new video blasting the pipeline's impact on jobs and the environment.
Combining environmental justice politics with hilarious satire straight out of the Daily Show, the comedy video, Keystone XL Has a Job for You!, is the brainchild of Movement Generation. Written by and starring Josh Healey and Donte Clark, the video is a comedic twist on one of today's most serious environmental issues: the Keystone XL pipeline. The Keystone XL and tar sands production threatens people's health, water and air across North America, especially in indigenous and working class communities and communities of color.
"This video is our public comment on Keystone XL," said Mateo Nube, co-director of Movement Generation. "If President Obama's State Department is going to repeat the fictitious lies of the extreme energy industry, then we are going to use fictitious humor to tell the truth."
In particular, the video dismantles the false division between a strong economy and a clean environment. The oil industry claims that the Keystone XL pipeline would create thousands of jobs. But in a project fueling so many environmental and health risks, what types of jobs would it really create? Keystone XL has a Job for You! answers that question through outrageous satire.
"Some people might be offended by the video," said Healey. "But all the crazy things we say—making money off cancer victims, shredding Native American treaties—are what corporate projects like Keystone XL are really doing. We just took it to its logistical, ridiculous conclusion."
The video doesn't just confront the problem—it also offers solutions. In real life, four of the actors represent unions and community organizations that are creating green jobs and building alternatives to the extreme energy industry. These groups are building resistance and resilience in Richmond, CA, (the refinery-impacted city where the video is set) and beyond.
In addition, Movement Generation is using the video to amplify the Our Power Campaign, a national grassroots effort to create millions of climate jobs—jobs that meet people's needs while caring for natural resources and ecosystems.
"Around the country, communities are rising up for a just transition away from the extreme energy industry," said Nube. "Keystone XL represents the failed corporate policies of the past. Hopefully this video can point us towards the clean, fair economy of the future."
Visit EcoWatch's KEYSTONE XL page for more related news on this topic.

EcoWatch Daily Newsletter
Related Articles from EcoWatch