New Jersey State Legislators Send Letter to NY Gov. Cuomo Urging Him to Ban Fracking
Feb. 11, 2013 04:54PM EST
Energy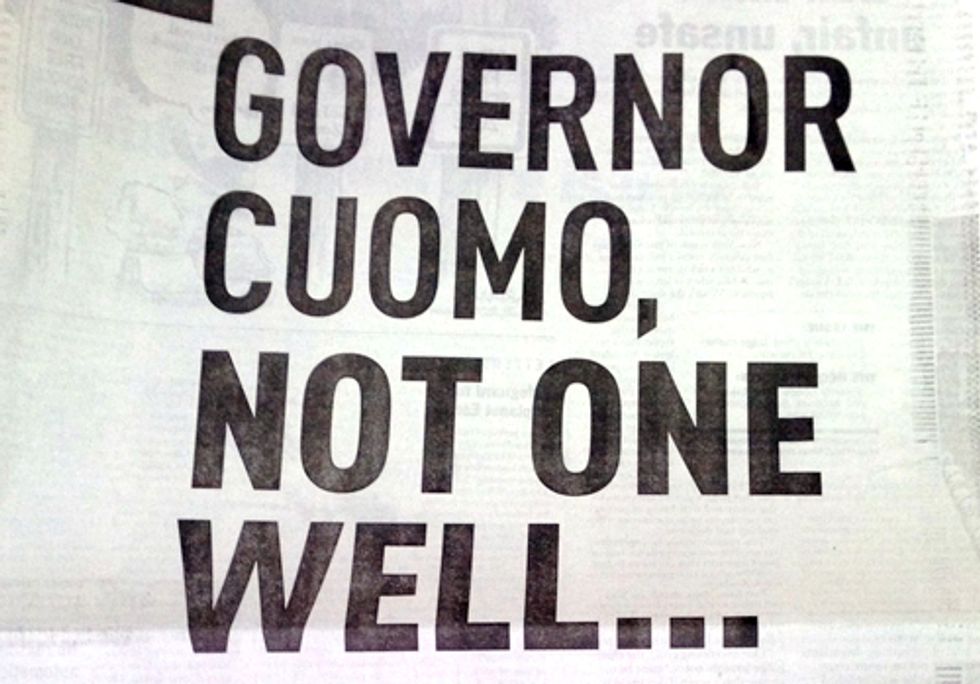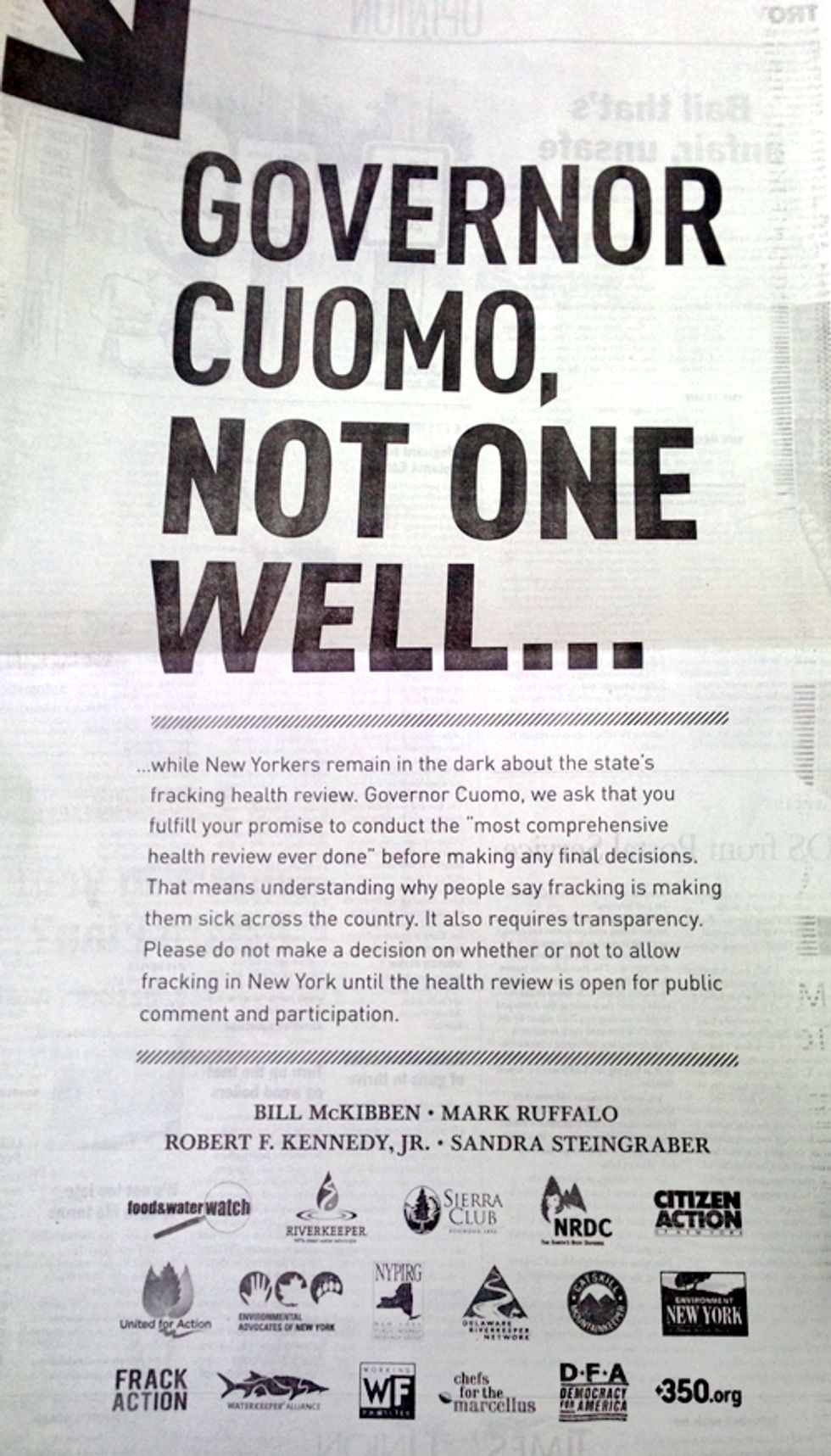 Fifteen New Jersey state legislators sent a letter to New York Gov. Andrew Cuomo today urging him to ban the controversial practice of hydraulic fracturing or fracking in his state for the sake of public health and environmental protection throughout the region. In the letter, they state that they have "deep concerns about the prospect of shale gas development in the region and believe opening up New York State to fracking would threaten the entire region, including New Jersey."
Fracking is highly dangerous and destructive natural gas drilling method that has been tied to drinking water contamination, air pollution, environmental degradation, climate change and public health risks in states where it occurs. Such pollution and risks can easily traverse state lines. Gov. Cuomo faces a procedural deadline this month for deciding on the fate of fracking in New York.
"My biggest concern is that New York's decision could put New Jersey at risk. If New York were to permit fracking, it would open up the door for shale gas development in the Delaware River basin," said State Senator Robert Gordon. "This would put millions of New Jersey residents at risk because they rely on the river for clean drinking water. I urge New York to maintain its fracking moratorium so we can continue to protect our region from this dangerous practice."
"As I have said before, everyone agrees we have to work to find alternative energy sources and reduce our reliance on foreign oil, but I don't see how anyone can support pumping chemical-laced water into the ground," said Assemblywoman Connie Wagner (D-Bergen). "From earthquakes to flammable drinking water, evidence on the potential hazards of fracking continues to mount. I would hope Governor Cuomo holds off on fracking in New York until we can find a safe way to do this practice."
"It's no secret that Governor Cuomo has ambitions beyond New York State, and the realization of those ambitions will depend on the support of his neighbors like us in New Jersey," said Jim Walsh, eastern region director of Food & Water Watch. "If Cuomo puts New Jersey residents at risk from fracking waste and pollution created in New York, he also puts at risk his political future. His decision on fracking in New York will be remembered in New Jersey and elsewhere."
"New Yorkers have attended dozens of hearings, spoken through public opinion polls, and submitted hundreds of thousands of comments to the state opposing fracking, yet Governor Cuomo is considering lifting the moratorium there," said Tracy Carluccio, deputy director of Delaware Riverkeeper Network. "Today our legislative leaders are standing with the people of New Jersey to ask our neighbor Governor Cuomo not to jeopardize the water and air we all share. Frack pollution doesn't stop at state boarders."
"What happens in New York has a direct effect on New Jersey's environment, whether it is water from fracking coming down the Hudson or Delaware Rivers, increasing greenhouse gases from drilling and pipelines, or fracking waste being shipped here for discharge," said Jeff Tittel, director of NJ Sierra Club. "The more we learn about fracking, the more dangerous it is. Water pollution and toxic waste do not recognize state boundaries and that is why Gov. Cuomo needs to keep the moratorium in place.
Visit EcoWatch's FRACKING page for more related news on this topic.
——–
Sign the petition today, telling President Obama to enact an immediate fracking moratorium:

EcoWatch Daily Newsletter