This website uses cookies to ensure you get the best experience while browsing it. By clicking 'Got It' you're accepting these terms.
New Jersey LNG Port Would Accelerate Exporting of Fracked Gas
Jul. 25, 2013 01:01PM EST
Energy
Our demand for a longer public comment period on the proposed deepwater liquified natural gas (LNG) port was successful—the Maritime Administration is allowing the public another 30 days (until Aug. 22) to submit comments on this ill-conceived and dangerous project.

If Port Ambrose is licensed as an import facility, there is every reason to believe that it will be used to export Marcellus Shale gas to Europe and Asia. That will mean more fracking in Pennsylvania, Ohio and West Virginia—and the pressure to open New York State to fracking may prove to be irresistible.
The Maritime Administration, like the project sponsor, claims that if the current license application is approved, the port will not be allowed to export gas unless the owner applies for a new license, but there are several reasons to be skeptical:
A new license is not required by law. MarAd has the authority to amend an import license to permit exports, and this could be done without any further public scrutiny or environmental review.
There is no market for imported LNG in the U.S. There are already two deepwater LNG ports in the U.S. (both in Boston Harbor) and neither of them has imported any gas since 2010.
If the sponsor goes ahead and spends 3 or 4 hundred million dollars building Port Ambrose, you can bet it won't be refused permission to export gas when it claims that it can't make money on imports.
All potential uses of Port Ambrose must be examined now, before construction gets underway.
In 2009 when project manager Bob Braddock was seeking federal approval to build a LNG import terminal (on land) on the Oregon coast, he insisted it could never be used to export gas.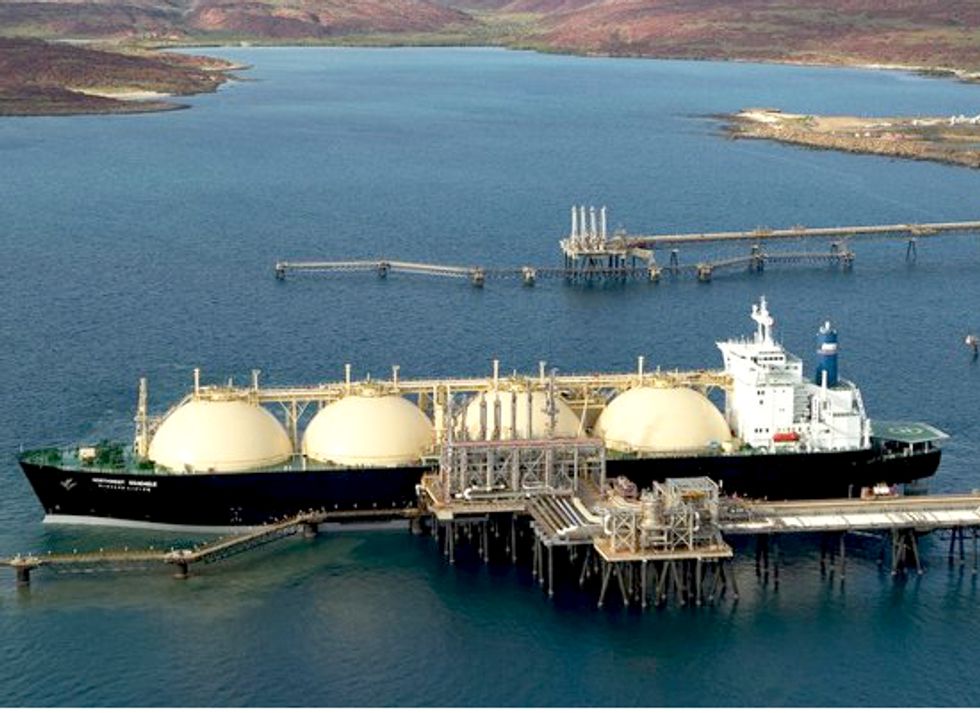 "I couldn't make the economics of that work no matter how hard I'd try," he said. "It's not like someone can just flip a switch. The technical issues are huge." According to press reports, concerns that the terminal might be used for exports were dismissed as "a conspiracy theory concocted by environmentalists."
Then, after the terminal won federal approval, Braddock turned around and applied for an export license saying "There is currently no need for import into North America. We accept that. If anything makes sense, it's export."
The State of Oregon, the National Marine Fisheries Association and many environmental organizations are challenging the Jordan Cove bait and switch.
All across America hundreds of billions of dollars are being spent to build pipelines, compressor stations and export terminals with the clear intent of stifling the development of renewable energy supplies and locking us into decades of dependence on fossil fuels.
Not surprisingly Republicans in the House are pushing a bill designed to ensure that all pipeline projects will be fast-tracked, even if that means short-circuiting critical environmental review. Please tell your congressional representative to vote down the misleadingly named Natural Gas Pipeline Permitting Reform Act.
Comment on the Port Ambrose project.
Visit EcoWatch's LNG and FRACKING pages for more related news on this topic.
——–
EcoWatch Daily Newsletter
Pro-environment demonstrators on the streets of Washington, DC during the Jan. 20, 2017 Trump inauguration.
Mobilus In Mobili
/ Flickr /
CC BY-SA 2.0
By Dr. Brian R. Shmaefsky
One year after the Flint Water Crisis I was invited to participate in a water rights session at a conference hosted by the US Human Rights Network in Austin, Texas in 2015. The reason I was at the conference was to promote efforts by the American Association for the Advancement of Science (AAAS) to encourage scientists to shine a light on how science intersects with human rights, in the U.S. as well as in the context of international development. My plan was to sit at an information booth and share my stories about water quality projects I spearheaded in communities in Bangladesh, Colombia, and the Philippines. I did not expect to be thrown into conversations that made me reexamine how scientists use their knowledge as a public good.
Mt. Rainier and Reflection Lake on Sept. 10, 2015. Crystal Geyser planned to open a bottling plant near Mt. Rainier, emails show.
louelke - on and off / Flickr
Bottled water manufacturers looking to capture cool, mountain water from Washington's Cascade Mountains may have to look elsewhere after the state senate passed a bill banning new water permits, as The Guardian reported.
Large storage tank of Ammonia at a fertilizer plant in Cubatão, Sao Paulo State, Brazil. Luis Veiga / The Image Bank / Getty Images
The shipping industry is coming to grips with its egregious carbon footprint, as it has an outsized contribution to greenhouse gas emissions and to the dumping of chemicals into open seas. Already, the global shipping industry contributes about 2 percent of global carbon emissions, about the same as Germany, as the BBC reported.
At high tide, people are forced off parts of the pathway surrounding DC's Tidal Basin. Andrew Bossi /
Wikimedia
The Jefferson Memorial in Washington, DC overlooks the Tidal Basin, a man-made body of water surrounded by cherry trees. Visitors can stroll along the water's edge, gazing up at the stately monument.
But at high tide, people are forced off parts of the path. Twice a day, the Tidal Basin floods and water spills onto the walkway.
Lioness displays teeth during light rainstorm in Kruger National Park, South Africa. johan63 / iStock / Getty Images
Ahead of government negotiations scheduled for next week on a global plan to address the biodiversity crisis, 23 former foreign ministers from various countries released a statement on Tuesday urging world leaders to act "boldly" to protect nature.