This website uses cookies to ensure you get the best experience while browsing it. By clicking 'Got It' you're accepting these terms.
New Jersey Legislature Moves Bill to Ban Fracking Wastewater
Nov. 29, 2011 11:20PM EST
Fracking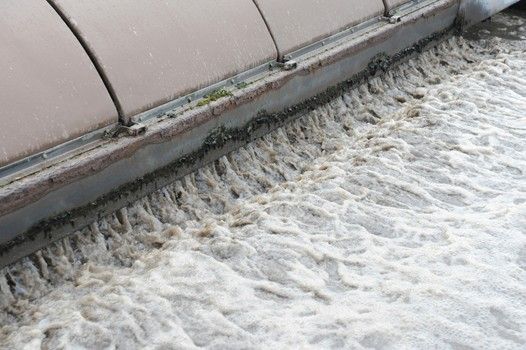 Fueled by massive opposition to fracking, demonstrated by a recent 1,000 person rally outside of the New Jersey State House, the Assembly Environment Committee passed A-4231 [Connie Wagner (D-Bergen), Reed Gusciora (D-Mercer)], a bill that would ban the importation of fracking wastewater into New Jersey for transport or processing. This legislation aims to protect New Jersey residents from the residual impacts of fracking in Pennsylvania and other states.
Pennsylvania resident Shannon Pendelton testified about contamination of Neshaminy Creek as a result of approximately 40,0000 gallons of fracking wastewater being discharged into a local waterway after it was processed at a treatment facility. Neshaminy Creek provides drinking water to 17 municipalities with more than 300,000 residents.
"Our home in Pennsylvania is 3-plus hours away from the nearest fracking wells, yet our municipal water was exposed repeatedly to contaminated fracking wastewater that was being trucked into our community without any public knowledge," said Pendleton. We hope our misfortune will help other states and communities prohibit fracking to prevent contaminated wastewater from entering their drinking water. Please don't expose New Jersey to this threat."
It is difficult if not impossible to know which chemicals are present in fracking wastewater because federal law allows fracking companies to withhold the chemical composition as trade secrets. There are also concerns that radioactive elements in the Earth's crust such as radium, radon and barium are picked up by the fracking fluid underground and are present in the wastewater, increasing the risk of serious contamination. Beyond these toxins, fracking waste also contains high amounts of salts, which can be costly to remove, can adversely impact wildlife and harm public health.
"Every load of fracking wastewater contains a different toxic mix, making it nearly impossible for treatment facilities to verify that adequate treatment has taken place before being discharged into waterways," said Jim Walsh of Food & Water Watch. "If a fracking wastewater truck has an accident, hazmat teams will not know how to handle waste that could be spilling onto our roads and into New Jersey waterways."
In December, the New Jersey Legislature will have an opportunity to vote on this bill and other legislation that was vetoed by Gov. Chris Christie that would have banned the practice of fracking in New Jersey.
"In the face of massive public opposition, Gov. Christie has been stonewalling efforts to protect the public from the very real dangers of fracking. By overriding the Governor's veto and passing this wastewater legislation, the legislature can show leadership where the Governor has failed to do so," said Walsh.
For more information, click here.
—————
Food & Water Watch works to ensure the food, water and fish we consume is safe, accessible and sustainable. So we can all enjoy and trust in what we eat and drink, we help people take charge of where their food comes from, keep clean, affordable, public tap water flowing freely to our homes, protect the environmental quality of oceans, force government to do its job protecting citizens, and educate about the importance of keeping shared resources under public control.
EcoWatch Daily Newsletter
Environmental Investigation Agency
Last week, the Peruvian Palm Oil Producers' Association (JUNPALMA) promised to enter into an agreement for sustainable and deforestation-free palm oil production. The promise was secured by the U.S. based National Wildlife Federation (NWF) in collaboration with the local government, growers and the independent conservation organization Sociedad Peruana de Ecodesarrollo.
Pixabay
Leaked documents show that Jair Bolsonaro's government intends to use the Brazilian president's hate speech to isolate minorities living in the Amazon region. The PowerPoint slides, which democraciaAbierta has seen, also reveal plans to implement predatory projects that could have a devastating environmental impact.
XL CATLIN SEAVIEW SURVEY / THE OCEAN AGENCY
Hope may be on the horizon for the world's depleted coral reefs thanks to scientists who successfully reproduced endangered corals in a laboratory setting for the first time, according to Reuters.
Last week we received positive news on the border wall's imminent construction in an Arizona wildlife refuge. The Trump administration delayed construction of the wall through about 60 miles of federal wildlife preserves.
PhotoAlto / Frederic Cirou / Getty Images
Drinking water treated with fluoride during pregnancy may lead to lower IQs in children, a controversial new study has found.
National Institude of Allergy and Infectious Disease
A Greenpeace rally calls for a presidential campaign climate debate on June 12 in Washington, DC. Sarah Silbiger / Getty Images