This website uses cookies to ensure you get the best experience while browsing it. By clicking 'Got It' you're accepting these terms.
New Evidence Links Earthquakes to Fracking
Oct. 16, 2014 01:41PM EST
Energy
The evidence linking fracking to earthquakes continues to pile up.
A study by seven researchers from California, Colorado, Massachusetts, New Mexico, North Carolina, Ohio and the UK, The Environmental Costs and Benefits of Fracking, said "Unconventional oil and natural gas extraction enabled by horizontal drilling and hydraulic fracturing [fracking] is driving an economic boom with consequences described from 'revolutionary' to 'disastrous.' The reality lies somewhere in between."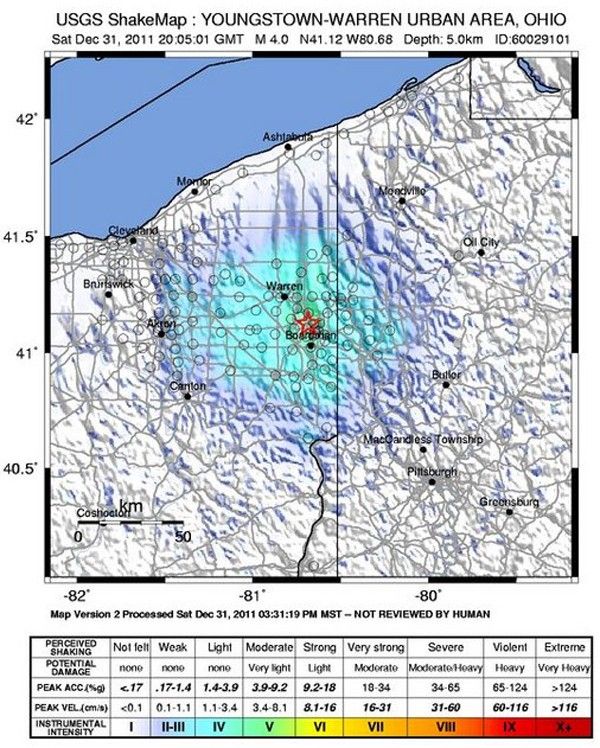 Map credit: U.S. Geological Survey
The studies findings were many, including that fracking "generates income and, done well, can reduce air pollution and even water use compared with other fossil fuels." But it also found it can reduce investment in renewables and when done carelessly, can release toxic chemicals into the environment. It also agreed: fracking causes earthquakes.
In a section headed "Induced Seismicity," the study said, "The reactivation of faults from hydraulic fracturing, wastewater disposal and other processes such as CO2 sequestration occurs by increasing the pore pressure and therefore reducing the effective stress within a fault zone. The increased pressure allows elastic energy stored in rock to be released more easily, much like removing weight from a box to make it easier to slide along the floor. Injecting fracturing fluids or wastewater underground can intersect a fault zone directly or transmit a pulse in fluid pressure that reduces the effective stress on a fault."
Although it says there are only a 'handful" of documented cases of earthquakes caused directly by fracking itself, none with a magnitude of more than 4.0, and that the number is small compared to those induced by mining and dams, many more earthquakes were caused by wastewater injection, an offshoot of fracking. Those earthquakes are not only more numerous but of greater magnitude.
"Between 1967 and 2000, geologists observed a steady background rate of 21 earthquakes of 3.0 Mw or greater in the central United States per year," it said. "Starting in 2001, when shale gas and other unconventional energy sources began to grow, the rate rose steadily to 100 such earthquakes annually, with 188 in 2011 alone; scientists with the USGS [U.S. Geological Survey] attributed the increased rate primarily to deep-water injection of wastewater from oil and gas operations in the region."
It found positive links between earthquakes and wastewater injection in Arkansas, Colorado, Ohio, Oklahoma and Texas. It says that such earthquakes are uncommon but can reach magnitudes big enough to cause damage and injure people, although "basic safeguards" can prevent that. That's probably small comfort to the two people injured and the owners of the 14 homes destroyed by a wastewater injection-caused earthquake in Oklahoma in 2011.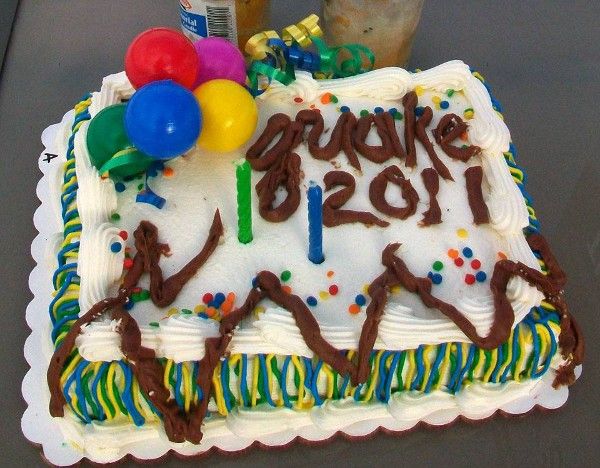 And it probably little comfort to the citizens of Harrison County in the the Utica Shale region of east central Ohio near Canton. A new study has linked around 400 small earthquakes there to fracking wells. It's the second report this year linking earthquakes to fracking activities in the Utica shale region. The study's lead author, Paul Friberg, told Live Science that "Fracking earthquakes pose no real hazard, because they are so small in the majority of cases."
But Ohio anti-fracking activists aren't convinced. In response to the study, No Frack Ohio posted on its Facebook page, "Yet another study connects earthquakes and fracking, this time in Harrison County, Ohio, in 2013. Most of these were too small to be felt, but the fact that these weren't predicted means that geologists really can't know how large or how damaging future ones could be. Why is the ODNR not halting fracking in Ohio?"
The earthquakes in Harrison County occurred less than a mile below the fracking wells and started a little more than day after fracking started on September 29, 2013. Close to 200 quakes hit on only two days in early October. And the quakes diminished after fracking ended, according to the study.
"We're wondering why there was no mention of these 400 (400!) fracking-related earthquakes from the Kasich administration to the public," said Food and Water Watch Ohio on its Facebook page. "They happened a year ago, and apparently the Ohio Dept. of Natural Resources did nothing about it."
And those weren't the first fracking-related quakes to occur in Ohio. A series of quakes hit the Youngstown/Mahoning Valley region after fracking started there, including a magnitude 4.0 quake in December 2011.
YOU MIGHT ALSO LIKE
Did Fracking Cause Earthquakes in Ohio?
Fracking Wastewater Injection Wells Blamed for Oklahoma's Recent String of Earthquakes
Jon Stewart Highlights Earthquakes, Chevron's Pizza and Other 'Benefits' of Fracking
EcoWatch Daily Newsletter
For the past seven years, the Anishinaabe people have been facing the largest tar sands pipeline project in North America. We still are. In these dying moments of the fossil fuel industry, Water Protectors stand, prepared for yet another battle for the water, wild rice and future of all. We face Enbridge, the largest pipeline company in North America, and the third largest corporation in Canada. We face it unafraid and eyes wide open, for indeed we see the future.
The climate crisis often intensifies systems of oppression. Rieko Honma / Stone / Getty Images Plus
By Mara Dolan
We see the effects of the climate crisis all around us in hurricanes, droughts, wildfires, and rising sea levels, but our proximity to these things, and how deeply our lives are changed by them, are not the same for everyone. Frontline groups have been leading the fight for environmental and climate justice for centuries and understand the critical connections between the climate crisis and racial justice, economic justice, migrant justice, and gender justice. Our personal experiences with climate change are shaped by our experiences with race, gender, and class, as the climate crisis often intensifies these systems of oppression.

Lana Del Rey: "call her Doris Doomsday." Darren Gerrish / BFC / Getty Images Entertainment
By Emer McHugh
Popular music has, and always will be, informed by the political and social contexts from which it emerges.
It was early in the morning last Thursday, and Jonathan Butler was standing on the Fred Hartman Bridge, helping 11 fellow Greenpeace activists rappel down and suspend themselves over the Houston Ship Channel. The protesters dangled in the air most of the day, shutting down a part of one of the country's largest ports for oil.
By C.J. Polychroniou
Climate change is by far the most serious crisis facing the world today. At stake is the future of civilization as we know it. Yet, both public awareness and government action lag way behind what's needed to avert a climate change catastrophe. In the interview below, Noam Chomsky and Robert Pollin discuss the challenges ahead and what needs to be done.
Food manufacturer General Mills issued a voluntary recall of more than 600,000 pounds, or about 120,000 bags, of Gold Medal Unbleached All Purpose Flour this week after a sample tested positive for a bacteria strain known to cause illness.
Imelda flooded highway 69 North in Houston Thursday. Thomas B. Shea / Getty Images
Extreme weather events supercharged by climate change in 2012 led to nearly 1,000 more deaths, more than 20,000 additional hospitalizations, and cost the U.S. healthcare system $10 billion, a new report finds.