New Bill Would Ban Fracking Waste in New York City
Aug. 21, 2014 04:14PM EST
Energy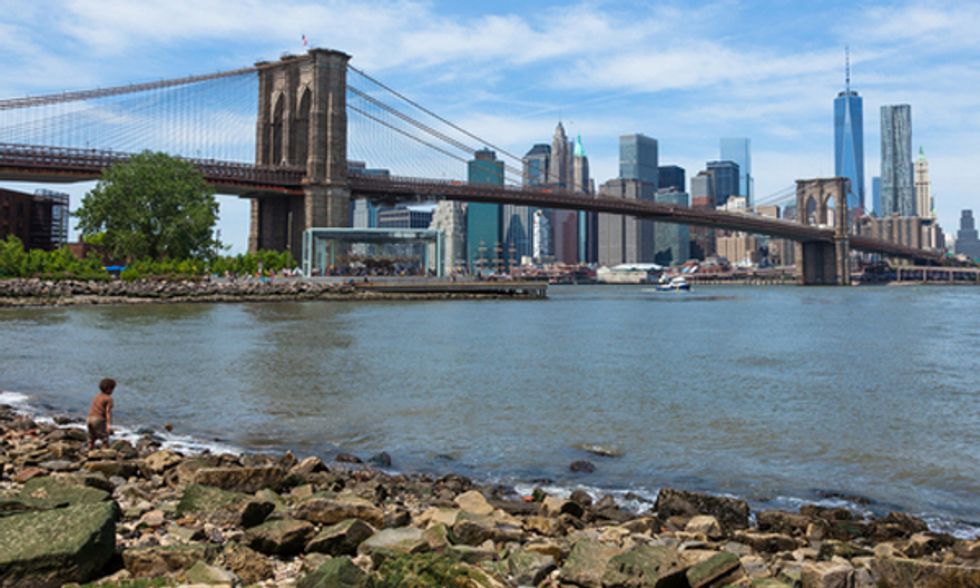 New York City council members Stephen Levin and Corey Johnson introduced legislation today—Introduction 853—that would ban the discharge, disposal, sale or use of any wastewater or natural gas waste produced by fracking.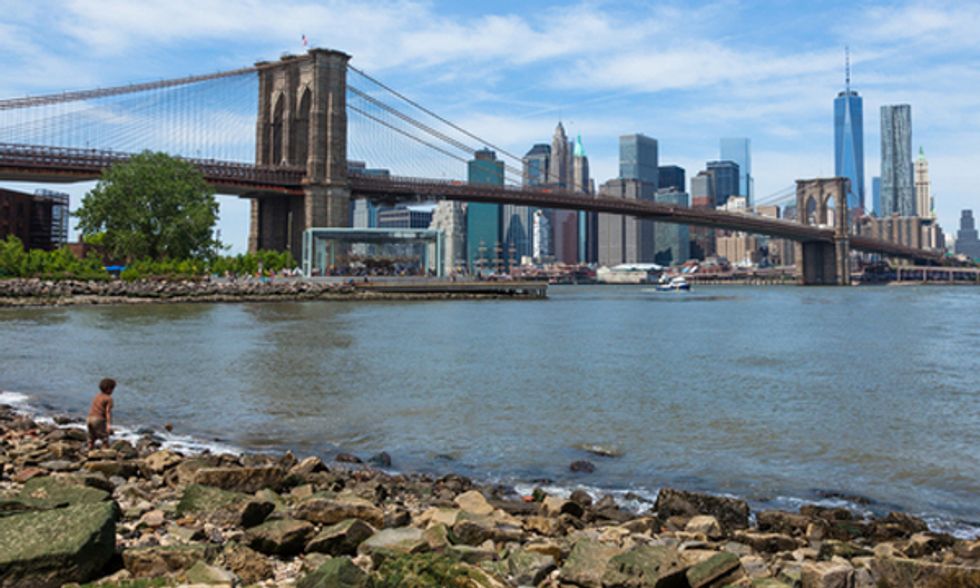 Photo credit: Shutterstock
"Hydrofracking waste is highly toxic and doesn't belong in any of the five boroughs," said Council Member Stephen Levin. "With this legislation we can keep this toxic waste out of New York City and send a clear message that we are opposed to fracking in our state."
"Extracting natural gas by fracking creates a tremendous amount of toxic waste and we must ensure its disposal or alternative use does not endanger our city" said Council Member Corey Johnson.
This legislation would prevent fracking waste from being treated at any of the 14 wastewater treatment plants in New York City owned and operated by the New York City Department of Environmental Protection, and privately owned facilities. Wastewater treatment plants release effluent back into the surface water throughout the city and council members Levin and Johnson want to be sure that this water is free of dangerous contaminants found in hydrofracking waste. This legislation would also prevent wastewater and other fracking waste products from being used during deicing and snow removal.
"Toxic, radioactive waste is the dirty underbelly of the fracking process, and it certainly has no place in New York City," said Alex Beauchamp of Food & Water Watch. "We need to do what our neighbors on Long Island and upstate have already done, and protect ourselves by banning fracking waste once and for all."
Riverkeeper staff attorney Misti Duvall "applauds the important step that New York City is taking today to protect New York City residents from the improper reuse and disposal of fracking waste." She urges city council to pass strong legislation as soon as possible.
YOU ALSO MIGHT LIKE
Colorado Town Sues State, Gov. Hickenlooper and COGA to Protect Right to Ban Fracking
Study Finds 8 Fracking Chemicals Toxic to Humans
EcoWatch Daily Newsletter