New Ad Campaign Blasts U.S. Chamber's 'Desperate' Attempts to Kill Clean Power Plan
Jul. 24, 2014 03:12PM EST
Energy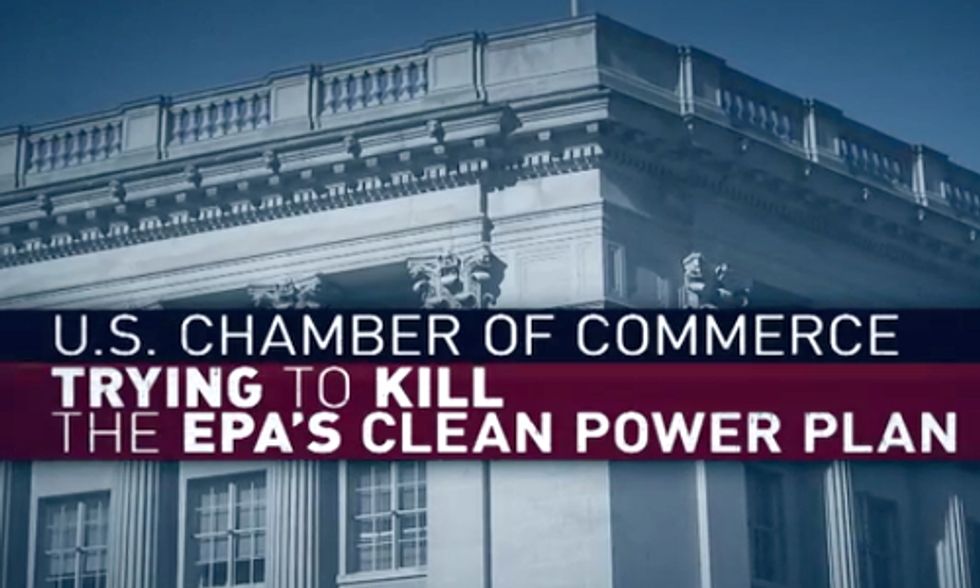 A new ad campaign from the League of Conservation Voters characterizes the recent behavior of the U.S. Chamber of Commerce and other fossil fuel supporters and donors with three D's—dirty, desperate and dangerous.
The $250,000 "Desperate" campaign blasts the U.S. Chamber of Commerce and its allies' attempts to kill the Environmental Protection Agency's emissions proposal in advance of next week's public hearings in Atlanta, Pittsburgh, Denver and Washington D.C. The ad is in response to the analysis from Chamber and U.S. House of Representatives Speaker John Boehner (R-OH) stating that the power plan would cost the country more than 224,000 jobs and $17 billion in electricity bill costs.
"The U.S. Chamber of Commerce's phony analysis of the EPA's Clean Power Plan should be shelved under 'Fiction,' LCV President Gene Karpinski said in a statement announcing the campaign. "Politicians like Speaker Boehner should be ashamed for doing the bidding of polluters and pedaling its proven lies to just help their campaign contributors make even more money."
Several of the Chamber's largest donors are fossil fuel companies and its board of directors includes senior officials from ConocoPhillips, Phillips 66, big coal producer Alliance Resource Partners, CONSOL Energy, and Southern Company.
The LCV ad campaign airs this week in the four markets where the EPA hearings will be held.
EcoWatch Daily Newsletter