This website uses cookies to ensure you get the best experience while browsing it. By clicking 'Got It' you're accepting these terms.
Never Say Never: Maryland Fracking Moratorium Becomes Law
May. 29, 2015 03:48PM EST
Energy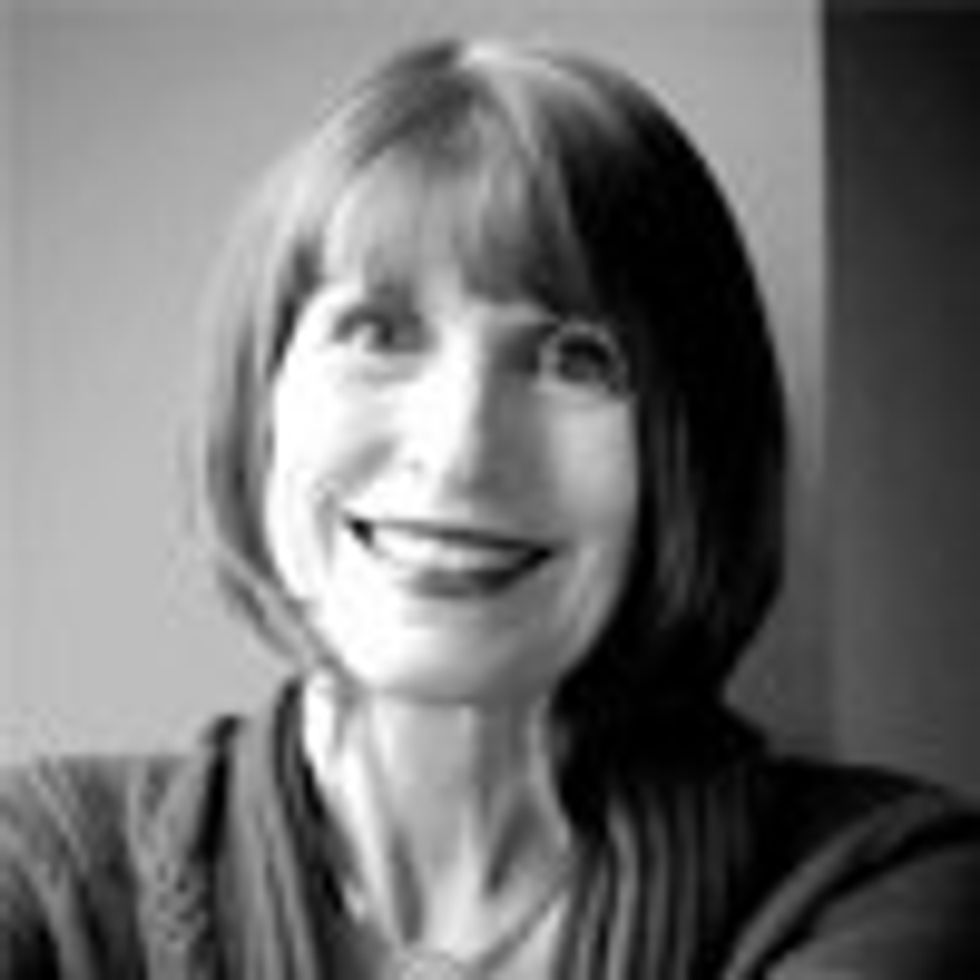 "You'll never get a fracking moratorium through the Maryland Legislature" was the common refrain I heard as we at Food & Water Watch joined with more than 100 groups from throughout the state to work on preventing fracking in Maryland. But we didn't let that stop us. And today, thanks to the tireless efforts of business owners, health professionals, activists and countless concerned Maryland residents, we proved those naysayers wrong.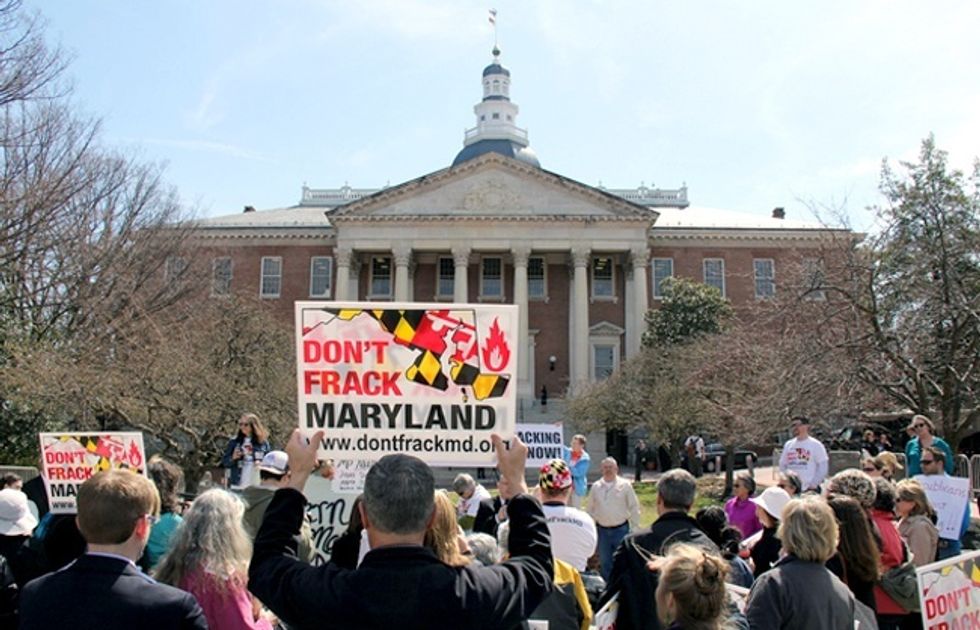 Today, a two and a half year fracking moratorium became law in Maryland. Over Memorial Day weekend, Gov. Hogan let it be known that he would not veto the bill. At the end of March, the Maryland General Assembly passed a bill, originally introduced by Delegate David Fraser-Hidalgo and Senator Karen Montgomery, which would prohibit any permits for fracking in the state for two and a half years. The bill passed with veto-proof majorities in each house.
This critical moratorium was made possible by a coalition of more than 100 community and advocacy groups who don't want to see Maryland fracked. The Don't Frack Maryland Coalition worked throughout the 2015 legislative session to carry the message that Marylanders do not want fracking in their state. The organizing efforts of the coalition came in waves over several months.
More than 100 Maryland health professionals had expressed concern about the unknown long-term health effects of fracking on human and environmental health. The evidence for the potential short and long-term health effects continues to grow. In fact, two new studies were published just this month, one showing that air-pollution from fracking in neighboring Pennsylvania, Ohio and West Virginia has contaminated the air across state lines into Maryland and other areas, and the other found a chemical commonly used in drilling in Pennsylvania drinking water. The health risks alone are enough to want to press the pause button on fracking, but it didn't stop there.
More than 100 Western Maryland business owners and more than 50 restaurant owners, chefs, winemakers and farmers from across the state also came together to voice their concerns about how fracking would impact their livelihoods. The risks to local business of allowing fracking in Maryland far outweigh the potential profits of out-of-state gas companies. The gas industry will decimate formerly rural and pristine areas by marring landscapes with service roads, roaring fracking rigs and leveled foliage replaced by well pads. Existing industries that are vital to the growing, long-term economy of Western Maryland, such as tourism, agriculture, organic farming, hunting, fishing and second homes, are likely to decline as these industries are not compatible with an industrial landscape. Not to mention the threat of water, air and land contamination. The Baltimore Sun even editorialized, "There's simply no reason for Maryland to embrace such a risk to health, safety or livelihood right now."
The Don't Frack Maryland Coalition even had some help from a celebrity. A radio ad recorded by actor and Maryland native, Edward Norton, targeted the Governor to sign the bill. All of these efforts combined, brought us to where we are now.
The fact that Governor Hogan, who comes from a political party that routinely panders to the oil and gas industry, felt so much political pressure to prevent fracking from entering his state at this time, is a sign that the movement to protect against the dangers of fracking is growing stronger and gaining momentum. Protecting the health, safety and livelihoods of the people is not a partisan issue, and this moratorium is a sign that the tide is changing on fracking.
YOU MIGHT ALSO LIKE
Robert F. Kennedy, Jr. Joins Farmers and Ranchers to Call on Gov. Brown to Reject LNG Exports
It's Official: Texas Prohibits Local Fracking Bans
EcoWatch Daily Newsletter
U.S. President Donald Trump listens as Anthony Fauci, Director of the National Institute of Allergy and Infectious Diseases speaks in the Rose Garden for the daily coronavirus briefing at the White House on March 29 in Washington, DC. Tasos Katopodis / Getty Images
By Jake Johnson
Just over a month after proclaiming that the number of coronavirus cases in the U.S. would soon "be down to close to zero," President Donald Trump said during a press briefing on the White House lawn Sunday that limiting U.S. deaths from the pandemic to between 100,000 and 200,000 people would mean his administration and the country as a whole did "a very good job."
Dicamba is having a devastating impact in Arkansas and neighboring states. A farmer in Mississippi County, Arkansas looks at rows of soybean plants affected by dicamba. The Washington Post / Getty Images
Documents unearthed in a lawsuit brought by a Missouri farmer who claimed that Monsanto and German chemical maker BASF's dicamba herbicide ruined his peach orchard revealed that the two companies knew their new agricultural seed and chemical system would likely damage many U.S. farms, according to documents seen by The Guardian.
Washington State Governor Jay Inslee and other leaders speak to the press on March 28, 2020 in Seattle. Karen Ducey / Getty Images
A bushfire burns outside the Perth Cricket Stadium in Perth, Australia on Dec. 13, 2019. PETER PARKS / AFP via Getty Images

By Albert Van Dijk, Luigi Renzullo, Marta Yebra and Shoshana Rapley
2019 was the year Australians confronted the fact that a healthy environment is more than just a pretty waterfall in a national park; a nice extra we can do without. We do not survive without air to breathe, water to drink, soil to grow food and weather we can cope with.
By Fino Menezes
Everyone adores dolphins. Intelligent, inquisitive and playful, these special creatures have captivated humans since the dawn of time. But dolphins didn't get to where they are by accident — they needed to develop some pretty amazing superpowers to cope with their environment.