Net Metering Debate and a Green DJ: 'SoCal Connected' Examines Going Solar in California
Jun. 26, 2014 02:58PM EST
Business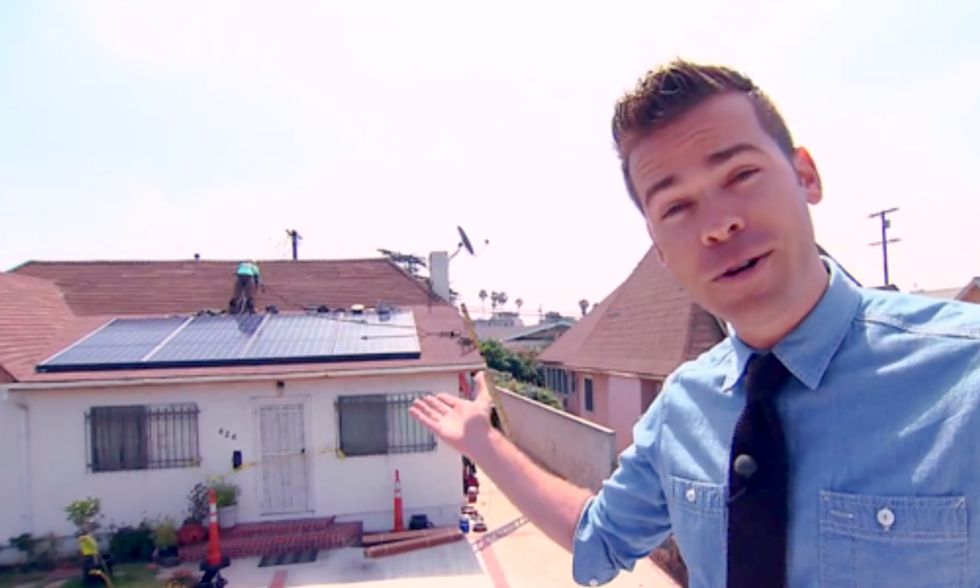 Most of the time, the people telling you about the benefits of solar energy are part of advocacy groups or legislators with constituents to represent. KCET's SoCal Connected switched things up, taking us to the home of somebody who has actually invested in solar panels.
In this week's episode, we catch a glimpse of electronic DJ Morgan Page's home studio, which allows him to make "music from the sun." Page further lives the green dream by driving a Tesla, charged daily with the solar panels, of course.
"It's just sort of quietly working in the background," Page said of his power system. "You almost can't even see it from the street—it's kind of invisible—which is what I kind of like with technology. It's working in the background. It's saving money on the power bill and it's not an eyesore."
The clip also explains net energy metering, which requires utilities to repay customers like Page when their panels produce more power than is needed, making way for an offset energy bill. It's an incentive to go renewable, though companies like Arizona Public Service wanted to do away with it for obvious, financial reasons.
Sheila Bowers of Solar Done Right makes the argument for transitioned to community-based microgrids, instead of the massive grid platform she believes is now antiquated.
"Any way we want to add clean energy and modernize the grid, it's going to be expensive," she said. "The question is, where do we put the money? Do we put it into this 19th century model or do we put it into the model of the future?"
The Emmy Award-winning SoCal Connected airs at 8 p.m. Wednesdays on KCET.

EcoWatch Daily Newsletter