This website uses cookies to ensure you get the best experience while browsing it. By clicking 'Got It' you're accepting these terms.


The best of EcoWatch, right in your inbox. Sign up for our email newsletter!
Nepal's Extinct Bird Spotted After Disappearing for 178 Years
Jun. 15, 2016 09:44AM EST
Animals
A team of bird-watchers stumbled upon a bird that hasn't been seen in eastern Nepal for almost 200 years.
The red-faced liocichla (Liocichla phoenicea) hasn't been spotted for 178 years and was thought to be locally extinct, according to Australian Geographic. A group of ornithologists spotted the bird on a 10-day bird watching tour.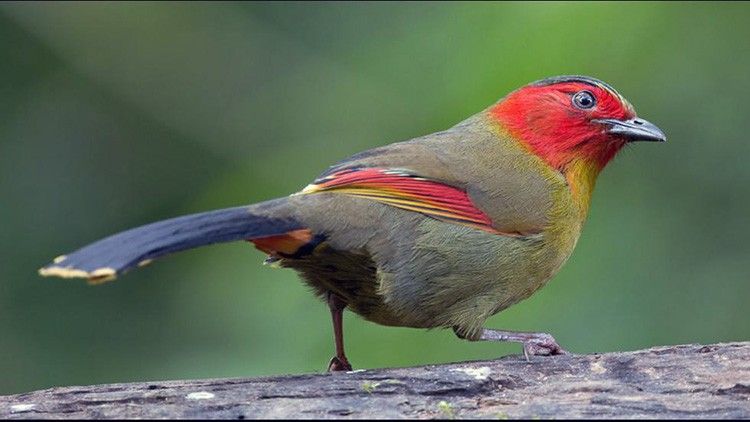 Photo credit: Paulo Coteriano, Flickr
"We were excited when we first spotted a pair of red-faced liocichla in the forest," Hem Sagar Baral, of the Zoological Society London and leader of the tour, told the Kathmandu Post. "The sighting of the bird after more than a century and a half has raised hopes of finding more such species that have not been sighted for a very long time."
The bird-watching group originally saw just two red-faced liocichlas, but when they returned to the spot the next day, they saw eight birds, including a male-female pair, Australian Geographic reported.
"When we confirmed it was the red-faced liocichla we all felt so happy—we were so excited," Tikaram Giri, a senior field ornithologist, said. "We never thought and never expected to see it so easily."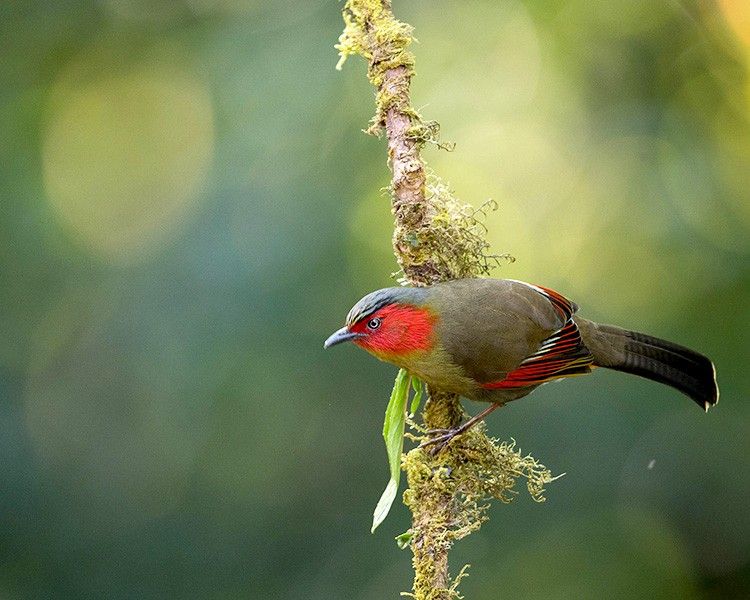 Photo credit: Jason Thompson, Flickr
The red-faced liocichla is widely distributed throughout Vietnam, Bhutan, Laos, Myanmar and Bangladesh.
Discoveries of species previously thought to be extinct are not uncommon, Australian Geographic said. Several species of birds, mammals, insects, reptiles and plants have been rediscovered after years of no sightings.
Diana Fisher, University of Queensland fellow, said about a third of all mammals ever feared to be extinct have been rediscovered.
"There are large numbers of poorly known species around the world only known from a single museum specimen as well," Fisher told Australia Geographic. "So it is hard to know anything much about them or where they exist."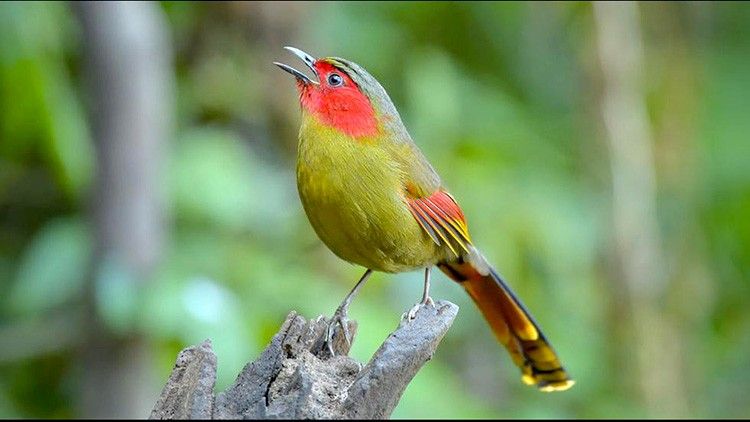 Photo credit: Bob Du, Flickr
But there is still reason for the bird-watching group in Nepal to celebrate.
Nepal is home to 878 species of birds, 8 percent of the world's known birds. Even with the abundance, a lot of the species are close to being labeled as threatened.
"Nearly 20 percent of Nepal's birds (167 species) are threatened with extinction in the country including 37 species which are threatened on a global scale," the Zoological Society London wrote.
Another 62 species are closing in on having a threatened status, the Weather Channel reported. Nine species are believed to be extinct in Nepal because they have not been spotted since the 19th century.
YOU MIGHT ALSO LIKE:
First Mammal Goes Extinct Due to Human-Caused Climate Change
World's First 'Spotty Dog' and Cow-Like Sheep Created Using Gene Editing
Is it Too Soon to Consider Removing Giant Pandas From the Endangered Species List?
EcoWatch Daily Newsletter
arinahabich / Stock / Getty Images
By Sydney Swanson
With April hopping along and Easter just around the corner, it's time for dyeing eggs (and inadvertently, dyeing hands.) It's easy to grab an egg-dyeing kit at the local supermarket or drug store, but those dye ingredients are not pretty.
Aerial of farmland and mountains near Seaward Kaikoura Range in New Zealand. David Wall Photo / Lonely Planet Images / Getty Images Plus
By Jordan Davidson
New Zealand's pristine image as a haven of untouched forests and landscapes was tarnished this week by a brand new government report. The Environment Aotearoa 2019 painted a bleak image of the island nation's environment and its future prospects.
heshphoto / Image Source / Getty Images
Mike Taube / Getty Images
A new EPA rule on asbestos does not say anything about the asbestos currently in the environment. Bob Allen / Getty Images
A mountain woodland caribou bull in the Muskwa-Kechika Wilderness area in northern British Columbia, Canada. John E Marriott / All Canada Photos / Getty Images
It's heartening, in the midst of the human-caused sixth mass extinction, to find good wildlife recovery news. As plant and animal species disappear faster than they have for millions of years, Russia's Siberian, or Amur, tigers are making a comeback. After falling to a low of just a few dozen in the mid-20th century, the tigers now number around 500, with close to 100 cubs — thanks to conservation measures that include habitat restoration and an illegal hunting crackdown.