This website uses cookies to ensure you get the best experience while browsing it. By clicking 'Got It' you're accepting these terms.
Neglect Over Climate Change Is Putting My Generation of Skiers on Styrofoam Snow
Sep. 14, 2015 01:21PM EST
Climate
Local political officials recently committed Park City, Utah to the front lines of the international struggle to avert catastrophic global warming by signing on to Climate Reality's "I am Pro-Snow" campaign. As a 17-year-old cold-weather athlete attending the Winter Sports School in Park City, I applaud their leadership. City leaders have already helped to make Park City one of America's most energy efficient municipalities.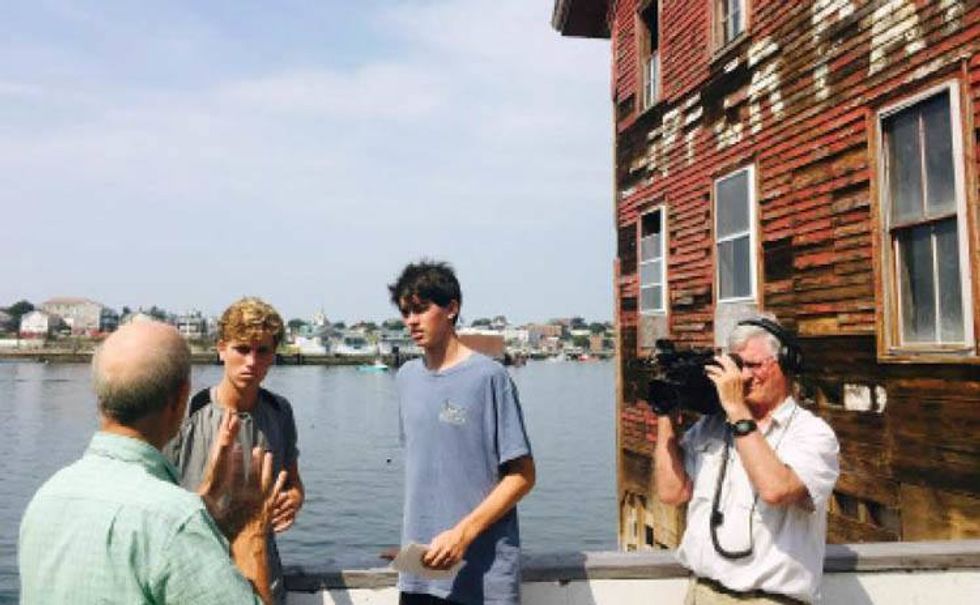 Mayor Jack Thomas told me, "We have to act responsibly. Reliable winter weather is our economic driver." Last month the National Weather Service declared this July the hottest month ever recorded since measurements began in 1860. Some experts are now predicting the end of skiing in North America by the close of this century. This isn't scaremongering; it's already happening!
Everywhere I travel on the tournament circuit, from the Alps to Mt. Hood and from New Zealand's Coronet Park to Iceland, athletes and industry workers are complaining about shrinking glaciers, dwindling snowpack, unpredictable snowfalls and shorter winters. The winter melt starts two weeks earlier in Colorado than it did in the 1970s, says World Olympic X Games Champion Chris Davenport, who is a board member of the industry group Protect Our Winters.
Davenport explained that while glaciers are shrinking and snowpack disappearing on every continent, climate models predict the coastal range ski areas will be the first to close for lack of snow. "The economic devastation in the Pacific northwest ski region over the past few years is consistent with that modeling."
Canyons ski ambassador Kaylin Richardson told me that the days of reliable snow in the Andes are gone. "All over the globe, we are watching the snow thin and seasons shorten—even in Colorado and especially in the Alps, South America and New Zealand."
In New Hampshire, the mean winter temperature has warmed nearly 4 degrees over the past century, with much of that happening since 1970. Poor snow years have increased 22 percent in the Northeast over the past six decades, while average snowpack in the Cascades has declined 25 percent. During the same period, the Swiss Alps have seen a 15-to-25 percent decrease in winter snow.
According to Protect Our Winters, skiing brings in $18 billion and supports 66,000 jobs in 31 winter sports states. The organization estimates that the North American ski industry lost between 13,000 and 27,000 jobs from 1999 to 2010 due to shortened ski seasons and reduced snowpack.
Deer Valley's owner Lessing Stern told me that climate change has become the ski industry's central preoccupation. "Everybody is focused on it now." Operators are already suffering billions dollar costs from lost ski days and snowmaking attributable to global warming. "We used to think that we could make it to 2050 before we hit a wall but now the indicators are that it's going to happen even earlier. Our industry is going to be in deep trouble."
Stern believes that Deer Valley is among the best situated North American ski areas to resist job killing warming due to its north facing slopes, high altitude and the absence of the jagged rocks that require a much deeper base. Nevertheless, Deer Valley has invested tens of millions of dollars to achieve an impressive 73 percent snowmaking coverage. Other resorts lag with 30 percent or less. Stern explains that bankers will no longer loan money to ski areas unless they can demonstrate majority coverage by snow blowers. Stern says that if the industry is to survive, it will need to develop artificial all-weather polymer based snow material. For kids my age, the idea of skiing on Styrofoam is part of the grim dystopian future. Let's face it, you adults are handing us a science fiction nightmare!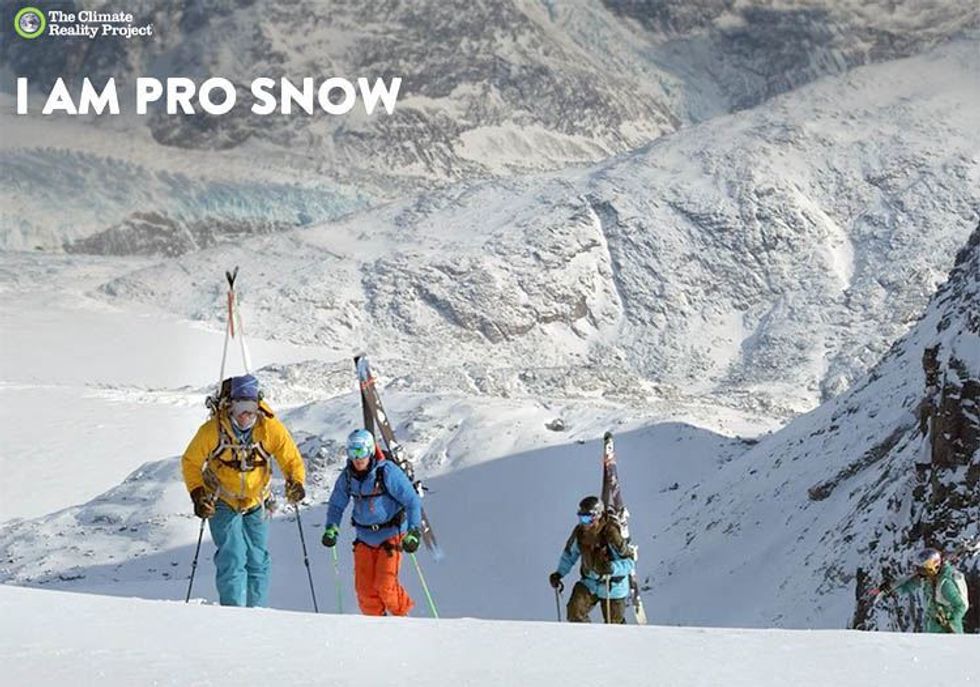 It may seem frivolous to fret about the demise of winter skiing when climate change is already melting the Arctic, drowning coastal cities and causing extreme weather cataclysms including historic droughts, fires, floods and hurricanes that take lives, destroy livelihoods, trigger wars and create millions of environmental refugees. But it's important for all of us to recognize that even here, in the affluent heart of Utah—the stable center of the U.S., we can't hide from Big Carbon's climate chaos.
Park City's initiatives are common sense, but our local politicians are working against immensely wealthy and powerful carbon tycoons who control the Congress and many state elected officials. Oil and coal industry robber barons invest in politicians who obligingly pass laws that give them vast subsidies, hurt renewable power like wind and solar and make it easy to build pipelines and fracking wells and hard to build solar plants. While their money subverts our democracy, their greed is deeding us an apocalyptical legacy of famine, floods and Styrofoam snow. Is it any wonder that many in my generation look at carbon and see not a legitimate business enterprise but a suicide pact for humanity and an assault on God's creation?
Finn Kennedy is a 17-year-old competitive freestyle skier and grandson of Robert F. Kennedy. This article originally appeared in The Salt Lake Tribune.
YOU MIGHT ALSO LIKE
Koch Brothers: Apocalyptical Forces of Ignorance and Greed, Says RFK Jr.
Snow Trucked in for Iditarod, Ski Resorts Remain Closed as February Experienced Most Extreme Weather in History
Ski Resorts Close as West Coast Drought Intensifies
How Climate Change Impacts Skiing Industry in Drought-Stricken California
EcoWatch Daily Newsletter
Bernie Sanders announces he is suspending his campaign via a livestream Wednesday.
berniesanders.com
via Getty Images
The Ernest N. Morial Convention Center in New Orleans, Louisiana has been converted to a 1,000-bed field hospital for coronavirus patients to alleviate stress on local hospitals. Chris Graythen / Getty Images
An area in Louisiana whose predominantly black and brown residents are hard-hit by health problems from industry overdevelopment is experiencing one of the highest death rates from coronavirus of any county in the United States.
A woman lies in bed with the flu. marka/Universal Images Group via Getty Images
A central player in the fight against the novel coronavirus is our immune system. It protects us against the invader and can even be helpful for its therapy. But sometimes it can turn against us.
Several flower species, including the orchid, can recover quickly from severe injury, scientists have found. cunfek / iStock / Getty Images Plus
Calling someone a delicate flower may not sting like it used to, according to new research. Scientists have found that many delicate flowers are actually remarkably hearty and able to bounce back from severe injury.
A Boeing 727 flies over approach lights with a trail of black-smoke from the engines on April 9, 2018. aviation-images.com / Universal Images Group via Getty Images
With global air travel at a near standstill, the airline industry is looking to rewrite the rules it agreed to tackle global emissions. The Guardian reports that the airline is billing it as a matter of survival, while environmental activists are accusing the industry of trying to dodge their obligations.