Nebraska Governor Calls Special Session on Keystone XL Pipeline
Oct. 25, 2011 12:47PM EST
Energy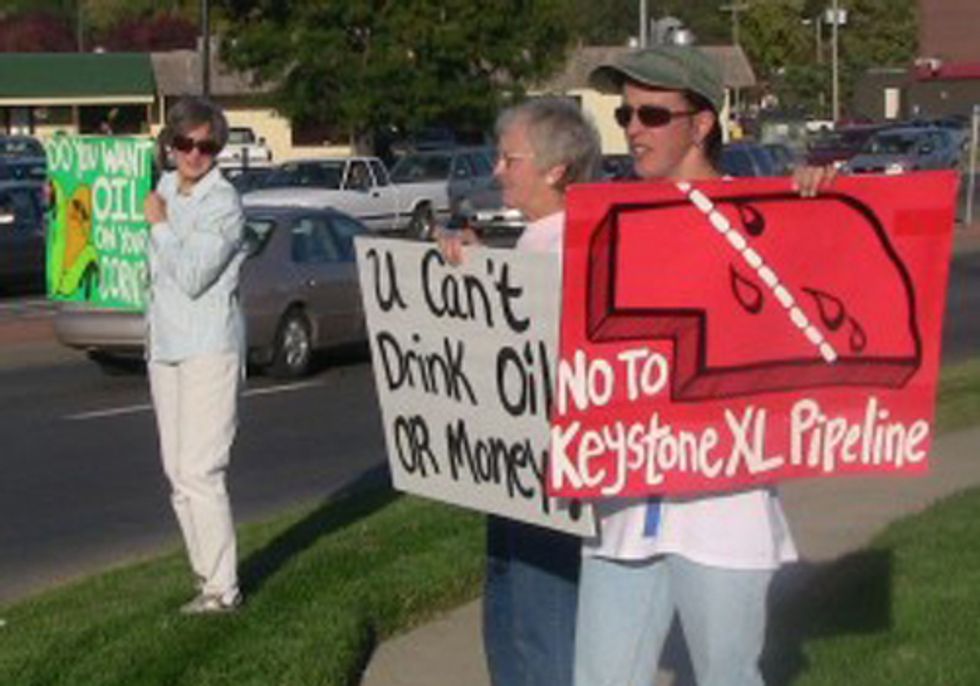 Nebraska Gov. Dave Heineman announced Oct. 24 that he will call a special legislative session to consider rerouting a proposed pipeline that would pump Canadian tar sands crude oil, one of the world's dirtiest fuels, 1,700 miles across six U.S. states to the Gulf Coast. Heineman and other Nebraska elected officials have been critical of the U.S. State Department's environmental impact review, particularly its failure to consider alternative routes for the pipeline that would reduce the risk to critical water supplies, including the Ogalala aquifer.
In response, Michael Brune, executive director of the Sierra Club, issued the following statement:
"Nebraskans from all walks of life have expressed strong opposition to the proposed pipeline because of its impact on their water supply. And today, Governor Heineman listened and acted, calling a special session of the state legislature to ensure a thoughtful and thorough public discussion of alternative routes for the Keystone XL pipeline. The Keystone XL pipeline is simply a bad deal for Nebraska. Tar sands oil is more dangerous to transport, more difficult to clean up, and releases more toxic chemicals and carbon pollution than conventional oil. Tar sands oil is the dirtiest oil on Earth.
"Spills from the proposed pipeline are not a question of if, but when. Oil spills in America's heartland could contaminate drinking water supplies for millions of people, damage the livelihood of American farmers and ranchers, and destroy some of the nation's most beautiful, biologically important ecosystems.
"The State Department has demonstrated a conflict of interest and deep pro-industry bias, mismanaging the environmental review and public input process. Now Nebraskans are asking their governor and their legislature to do what the U.S. Department of State failed to do—follow the science, consider alternative pipeline routes and respect the wishes of Nebraskans and the American people."
For more information, click here.
EcoWatch Daily Newsletter