NC Senate Overrides Gov. Perdue's Fracking Veto
Jul. 02, 2012 06:43PM EST
Energy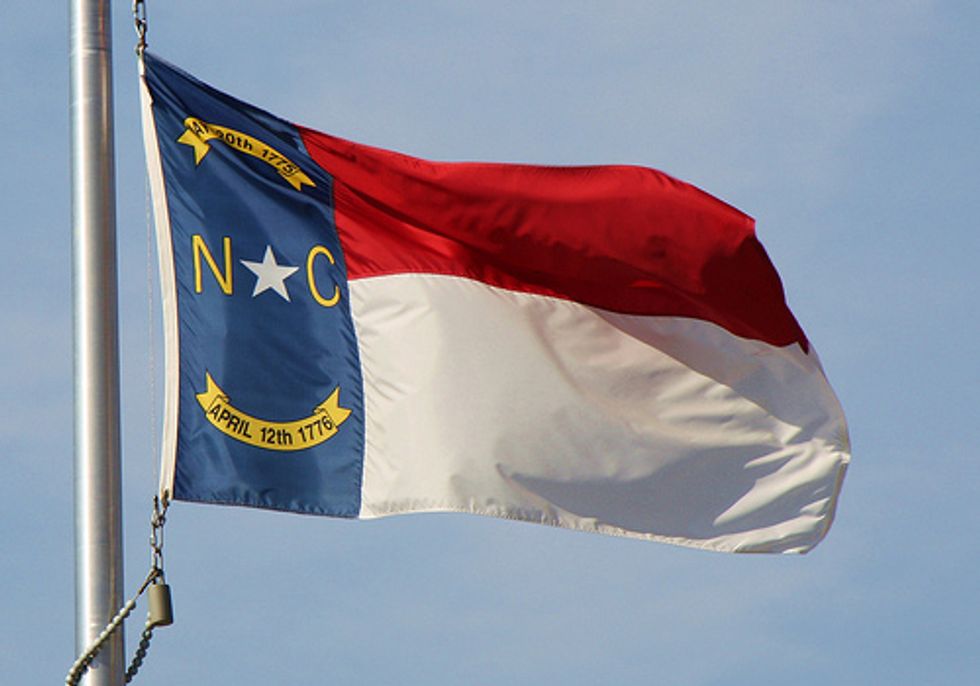 Soon after we posted the news that North Carolina Gov. Bev Perdue announced yesterday that she vetoed a controversial, Republican-backed proposal to legalize fracking throughout the state, the state Senate voted to override the governor's veto. Gov. Perdue vetoed the fracking bill saying it lacked sufficient protections for the public and the environment.
The Senate voted 29 to 13 today after a brief discussion. A three-fifths majority is required to override a gubernatorial veto.
According to Dustin Chicurel-Bayard, communications director for the North Carolina Sierra Club, the House just adjourned but will be back this evening at 9 p.m. and they could vote tonight or tomorrow. "If the house does not override the veto by a three-fifths majority then the fracking bill will not become law," said Chicurel-Bayard.
According to the Charlotte Observer, the vote in the House will be much closer than in the Senate and could hang on a single vote. When the House passed the bill earlier this month, support would not have been enough to override a veto.
Three senators, all Democrats, spoke in favor of sustaining veto—Ellie Kinnaird of Orange, Floyd McKissick Jr. of Durham and Martin Nesbitt of Buncombe.
They sited concerns about exploitation of landowners, potential risks to drinking water, proximity of the Shearon Harris nuclear plant, and the lack of rules and regulations in place.
"For all these reasons we need to be exceedingly cautious and deliberative," said McKissick. "We don't need to go out there and do test drilling until we know the implications."
Visit EcoWatch's FRACKING page for more related news on this topic.
EcoWatch Daily Newsletter