Natural Gas Pipeline Explosion Kills 15 in India
Jun. 27, 2014 10:43AM EST
Energy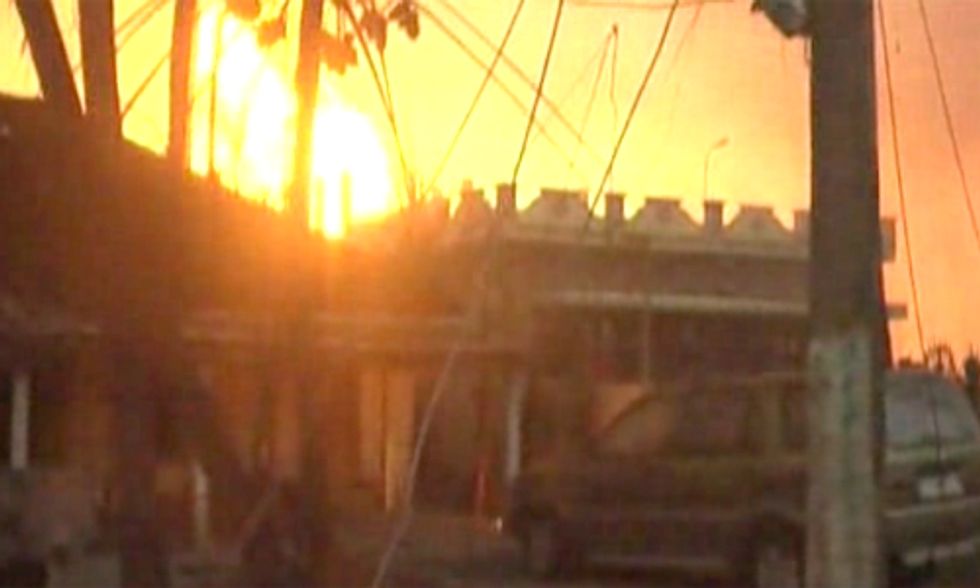 A natural gas pipeline explosion killed 15 people Friday in India, sending flames 80 feet into the air.
The explosion of the pipeline owned by the state of Telangana sent villagers running onto streets to watch the destruction of some of their homes, the Associated Press reported. 
Vandana Chanana, an official of the state-operated Gas Authority of India Ltd. (GAIL) said 14 other people were injured in the explosion and fire.
"The situation is very bad ... 14 people were burnt alive and 20 have been admitted to hospital with injuries," Yanamala Ramakrishnudu, state finance minister of Andhra Pradesh, told Reuters.
The explosion took place about 5:30 a.m. in Nagaram village, the site of a connecting station for the gas company. The fire persisted for more than three hours. A total damage assessment is not yet available.
Indian Oil Minister Dharmendra Pradhan said the government has developed a panel to investigate the explosion's cause. GAIL has not established a cause.
The 18-inch pipeline supplies about 0.5 million standard cubic meters of gas each day to a power plant operated by Lanco Infratech Ltd. Chanana said gas would be delivered to customers through alternative pipelines.
"People are angry that GAIL authorities didn't pay heed when they complained that the pipes had become rusty," Ramakrishnudu said about local residents.
Friday's explosion follows an explosion and subsequent gas pipeline leak two weeks ago at the country's largest government-run steel plant in the state of Chattisgarh. Reuters reported that Friday's explosion was India's deadliest energy incident since August 2013 when 28 people were killed in a fire at Hindustan Petroleum Corp Ltd's refinery.
In addition to anticipated relief  funds from GAIL, Indian Prime Minister Narendra Modi said relatives of those who died would receive the U.S. equivalent of about $3,330, while the injured would receive about $830.
EcoWatch Daily Newsletter