Natural Gas Industry Pumps Cash into Congress
Nov. 13, 2011 11:06AM EST
Politics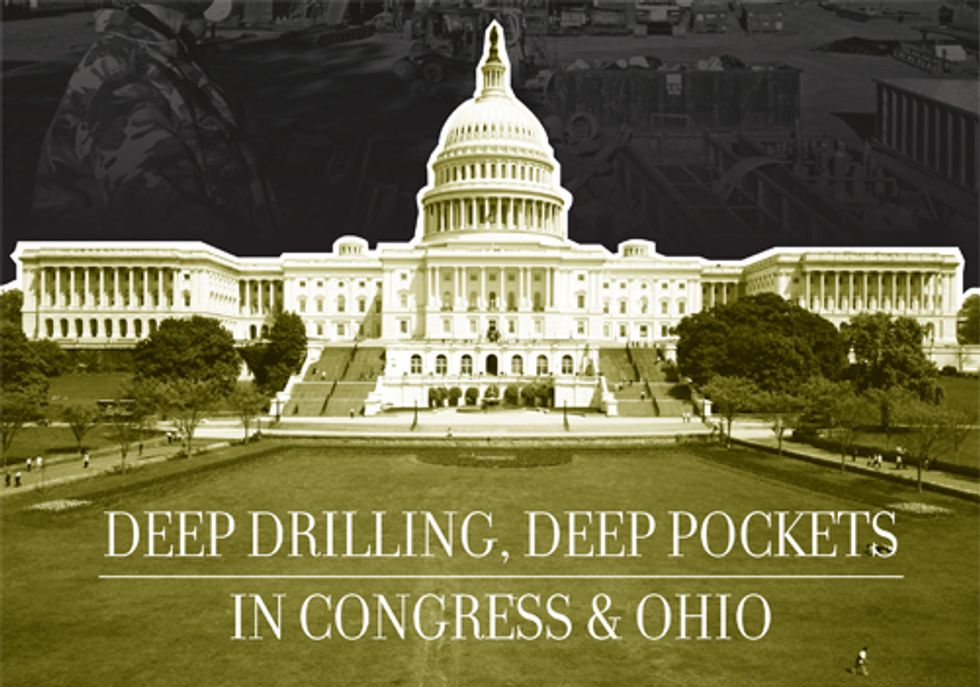 New Report Details 10-year Spending Campaign by Fracking Interests to Avoid Regulation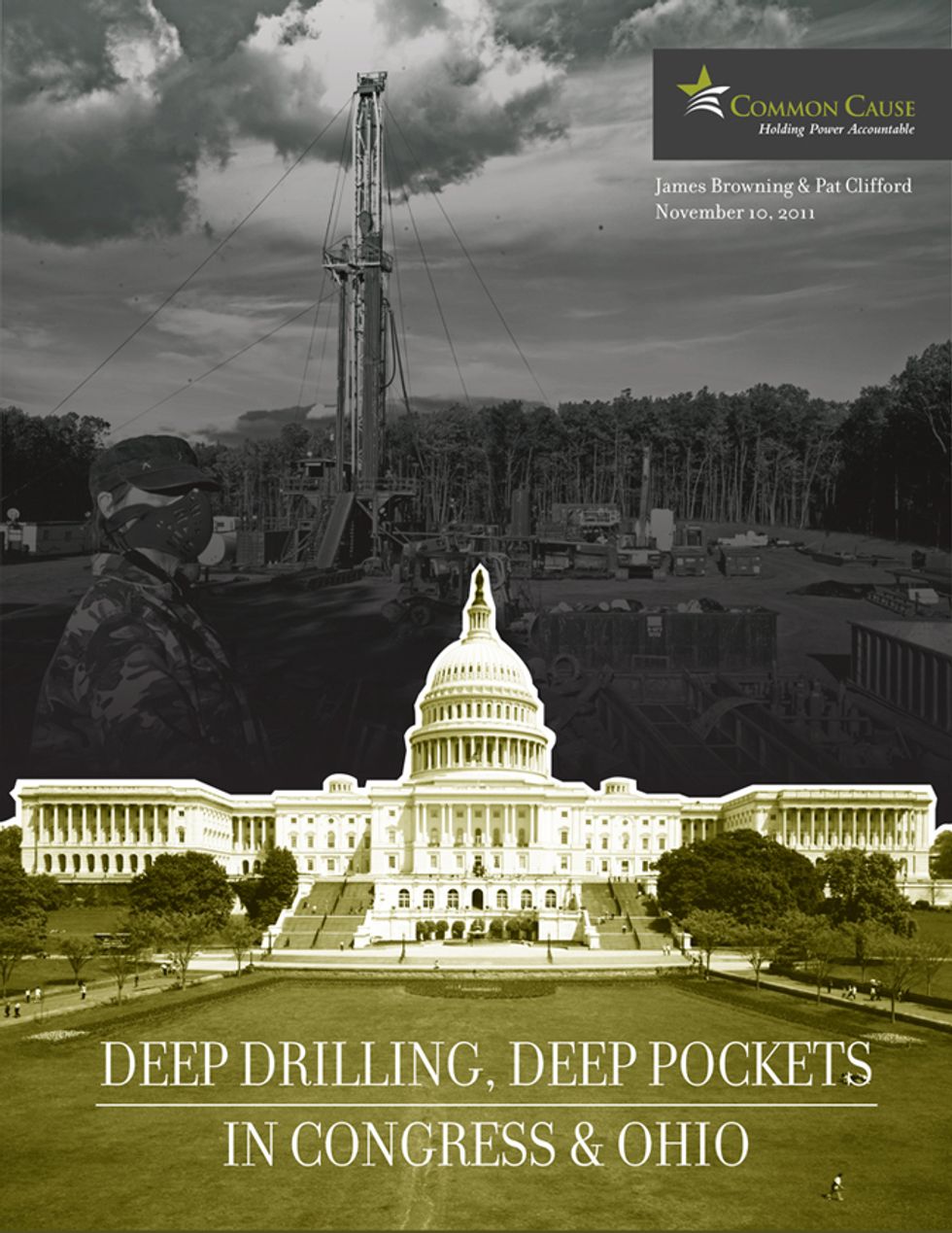 Natural gas interests have spent more than $747 million during a 10-year campaign—stunningly successful so far—to avoid government regulation of hydraulic "fracking," a fast-growing and environmentally risky process used in Ohio and at least a dozen other states to tap underground gas reserves, according to a new study, Deep Drilling, Deep Pockets, by Common Cause.
A faction of the natural gas industry has directed more than $20 million to the campaigns of current members of Congress—including $600,000 to Ohioans—and put $726 million into lobbying aimed at shielding itself from oversight, according to the report, the third in a series of "Deep Drilling, Deep Pockets" reports produced by the non-profit government watchdog group.
Rep. John Boehner led Ohio's Congressional delegation with $186,900 raised from fracking interests, followed Sen. Rob Portman with $91,000, Rep. Steve Chabot with $59,050 and Rep. Steve Stivers with $51,250.
"Players in this industry have pumped cash into Congress in the same way they pump toxic chemicals into underground rock formations to free trapped gas," said Common Cause President Bob Edgar. "And as fracking for gas releases toxic chemicals into groundwater and streams, the industry's political fracking for support is toxic to efforts for a cleaner environment and relief from our dependence on fossil fuels."
The report also tracks $2.8 million in campaign contributions to Ohio's state elected officials and notes that Ohio's fracking regulations are among the weakest of any state. Gov. John Kasich was the leading individual recipient with $213,519, followed by former Gov. Ted Strickland with $87,450 and Secretary of State John Husted with $84,750.
In Congress, the industry's political giving heavily favors lawmakers who supported the 2005 Energy Policy Act, which exempted fracking from regulation under the Safe Drinking Water Act. Current members who voted for the bill received an average of $73,433, while those who voted against the bill received an average of $10,894.
The report comes as the U.S. Environmental Protection Agency is scheduled to publish new, preliminary findings in 2012 about the potential dangers of fracking. That gives the industry a powerful incentive to increase political spending now in an attempt to shape public opinion and the debate over fracking in Congress, as well as affect the outcome of the 2012 congressional elections.
"Thanks to the Supreme Court and its Citizens United decision, the natural gas industry will be free to spend whatever it likes next year to elect a Congress that will do its bidding," Edgar said. "The industry's political investments already have largely freed it from government oversight. Controlling the flow of that money and other corporate spending on our elections is critical to protecting our environment for this and future generations."
For more information, click here.
EcoWatch Daily Newsletter